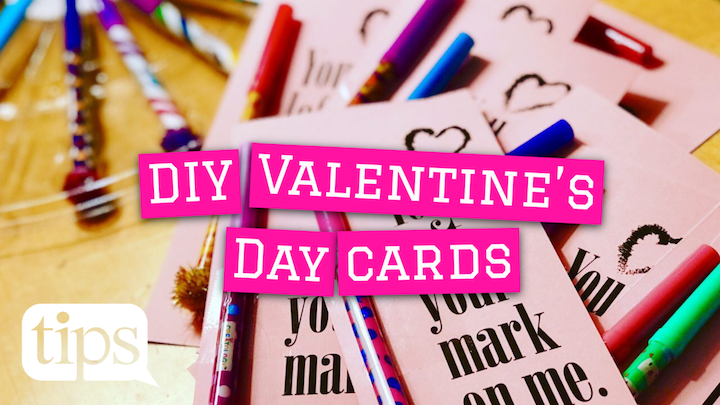 You'll never find anything as cute or orginal in the stores as the ones you make youself. Plus it's a fun way to spend an afternoon being creatvie with your kids. Here are a few of our staff's favorites from over the years–some that our kids made and some that we've discovered in our search for ideas. We also added a few that are timely with the pandemic. (Is it over yet!?)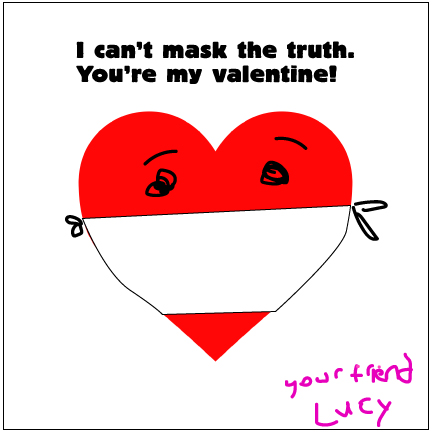 Can't Mask It!
Kids can make this one out of cut paper. For little kids that can't cut yet, cut the hearts and mask out for them and let them glue it on. They can draw on fun silly eyes or use those googly eyes you can find at Michael's.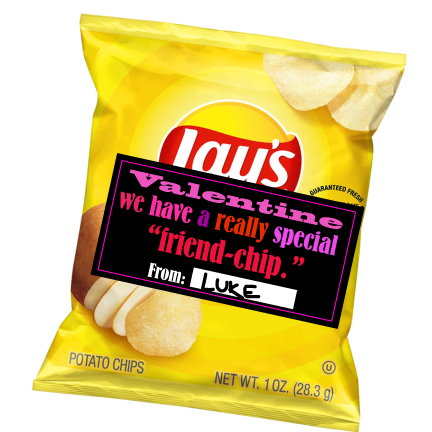 Can't Mask It!
KIf they're allowed to bring a snack, grab a bag a chips and you can print out Heather's Template cut it out, and paste on.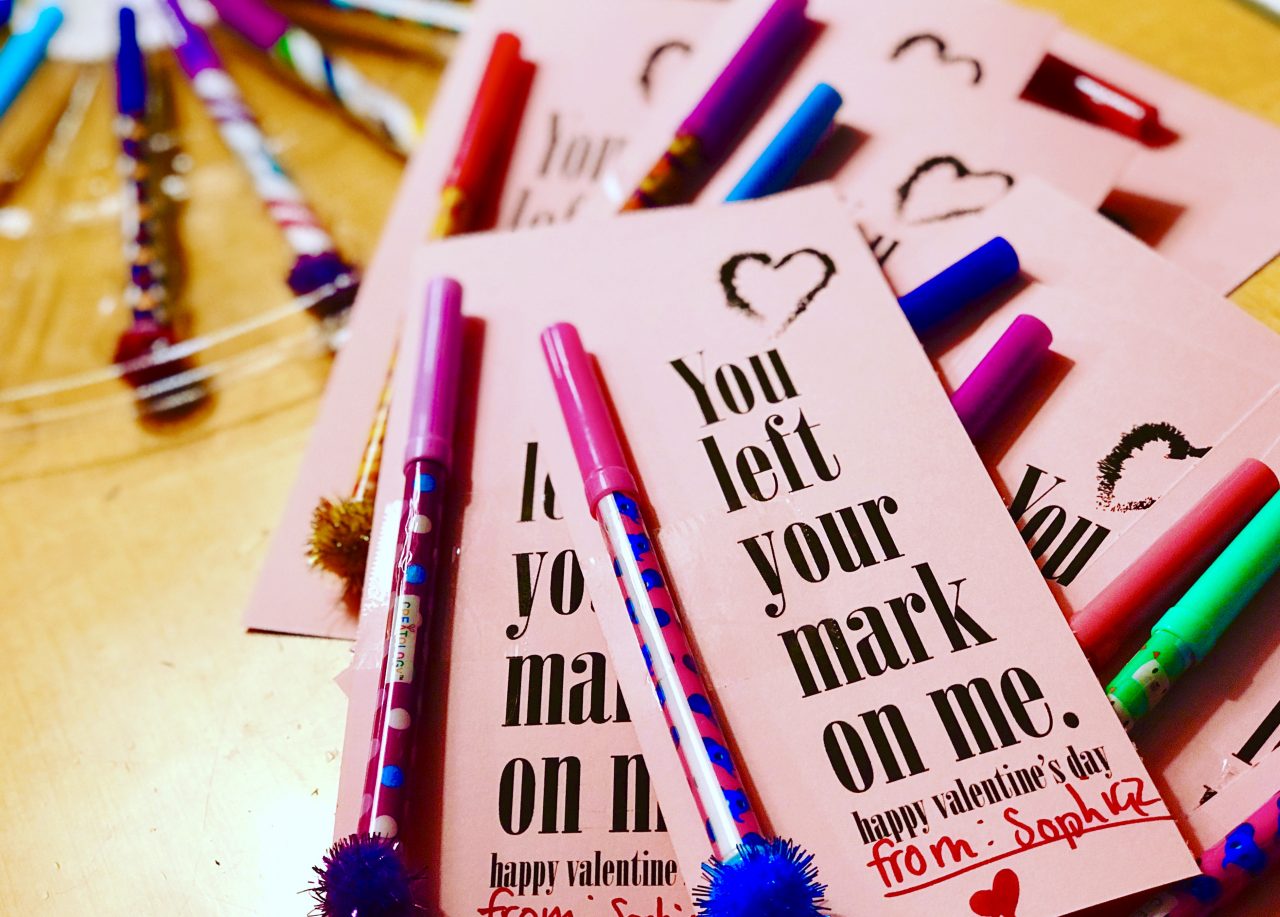 You Left Your Mark on Me.
Heather did this one for her daughter. You can print out her template.  Her daughter loved picking out the pens and she taped them on using clear packing tape to attach a marker.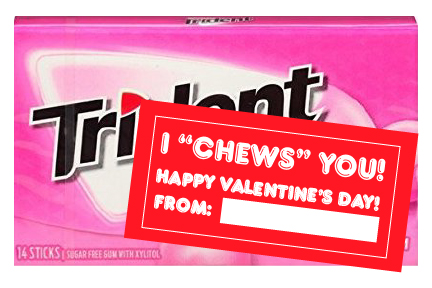 I "Chews" You
Grab a pack of your child's favorite gum and glue this clever saying on it. You can print out the template here Heather made.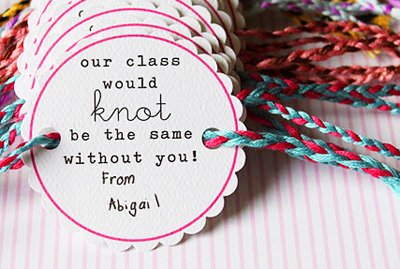 Friendship Bracelets
If your child knows how to make friendship bracelets, this is a great one. It is so creative and will most likely be different from what everyone else is handing out.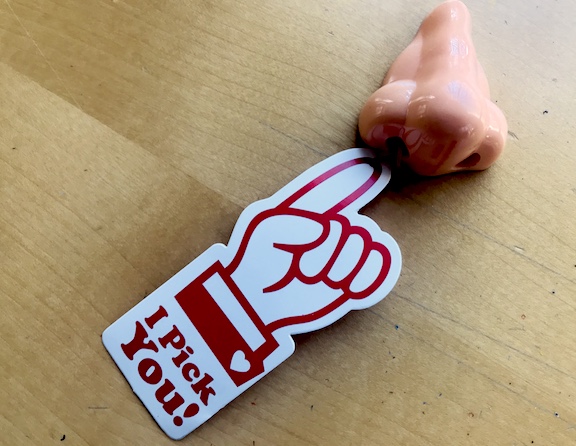 I Pick You!
A friend made this and it made us laugh so hard. You can get 24 Nose Pencil Sharpeners
 for $10 on Amazon. And then make the card and tie it on with a rubber band. (If you're feeling lazy, you can buy them at fishpond .com)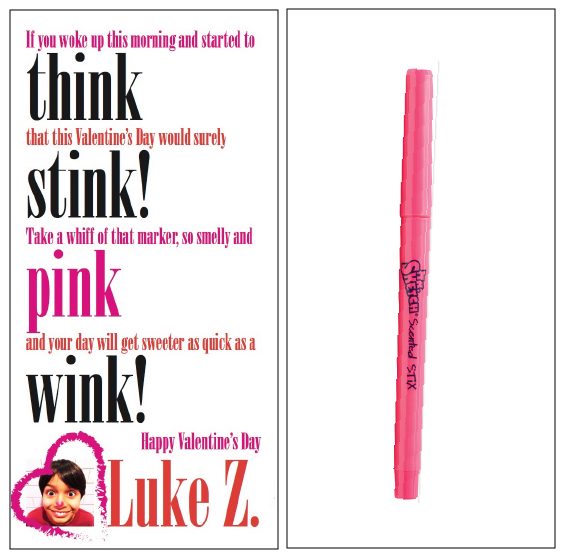 Valentine's Will Stink Without You
Here's another fun, food-free valentineyou can make on the computer and tape a scented marker onto the back.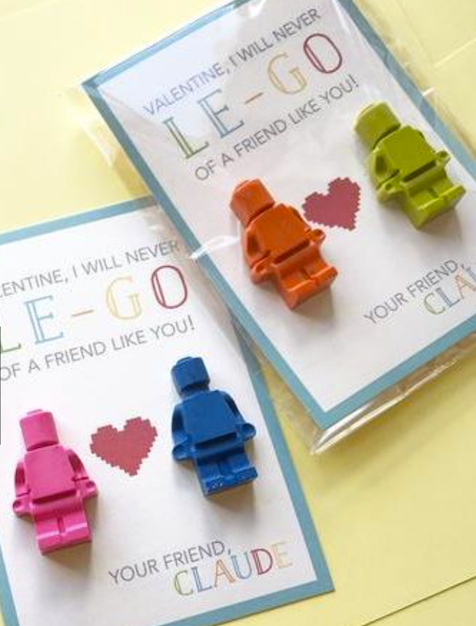 Never Gonna "Le-go" of You
I thought this was such a cute idea from Kate Chambers Designs on Etsy. If you have some extra lego people laying around, recycle them into a card. Or, if you're not up to the task, you can buy them here–plus she has lots of other cute cards.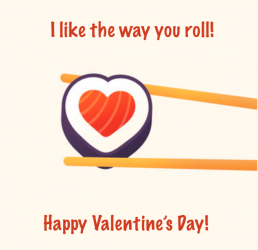 I Like the Way You Roll.
Older kids could probably draw this or make this using a stock photo that you find.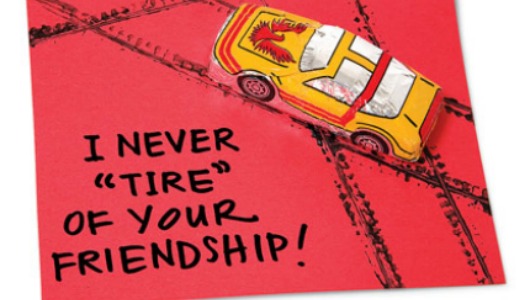 I Never Tire of You
This is the best idea for little boys. You can buy chocolate cars or head to the Dollar store for toy cars. Your child can make tire marks with a hot wheel and paint. Visit Spoonful.com for exact directions. Your car/cards are sure to be a hit!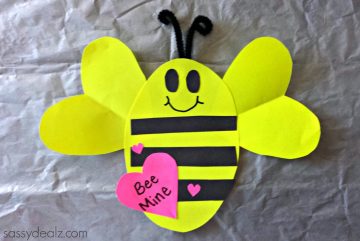 Bee Mine
Use craft paper to create a cute little bee with heart wings and pipe cleaners for the attenae. Need a step-by-step? Click here.

You Rule!
Here's a really easy one: run to the Dollar Store and buy a bunch of rulers. Your child can write out the greeting on red paper.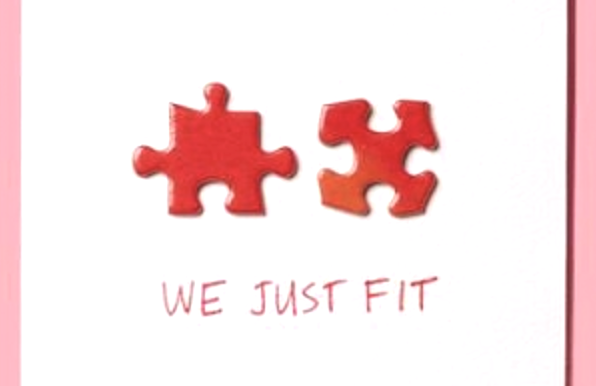 We Just Fit
We got this idea from a-life-from-scratch.com. Grab ALL of those extra puzzle pieces in your house that are themselves missing pieces and use it to make valentines.
You Make My Heart Bounce
Either write or or print cards from the computer. If your kids are little, they can help by putting the balls into bags and taping on the card.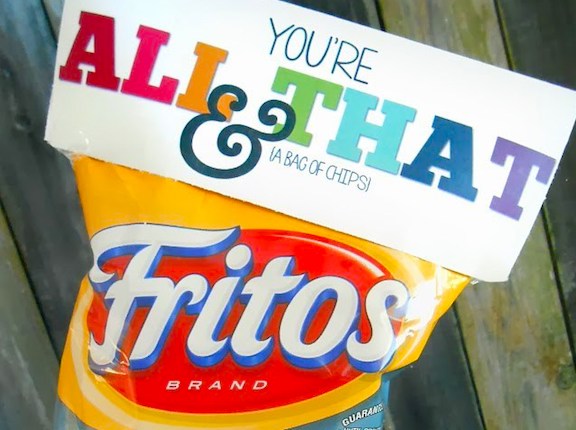 All That & a Bag of Chips
If your child wants to give a treat and you're looking for a way to give something besides candy, use chips–you could even use somehting healthier like sun chips. From happyhomefairy.com
You're All Write!
Another one where you can use a fun pen or Valetine's day pencil. This one is easy for little ones. You can have them cut out the heart and slip in the pencil for you.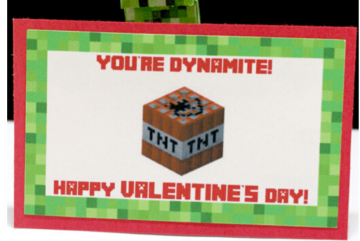 Be Minecraft
For Minecraft lovers, here's one you can make on the computer: "You're dynamite" with a dynamite block from Minecraft.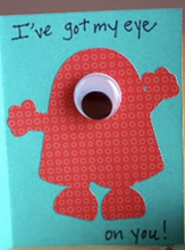 I've Got My Eye on You
Your little ones can have lots of fun with this one making all kinds of silly monsters.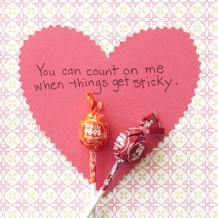 You Can Count on Me
Here is an easy one for a boy or girl. This is by Spoonful.com as well. You just need two lollipops and construction paper. Check out their site for complete details.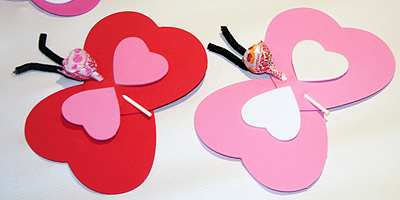 Butterflies
If your daughter is into butterflies you can make something like this or similar.  I would personally put a pack of lifesavers in the middle and say "you are a real lifesaver", you can swap in whatever you would like even pencils if candy is not allowed.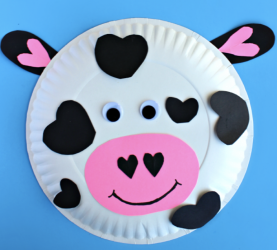 You Mooove Me
Use small paper plates and either cut out hearts or heart stickers.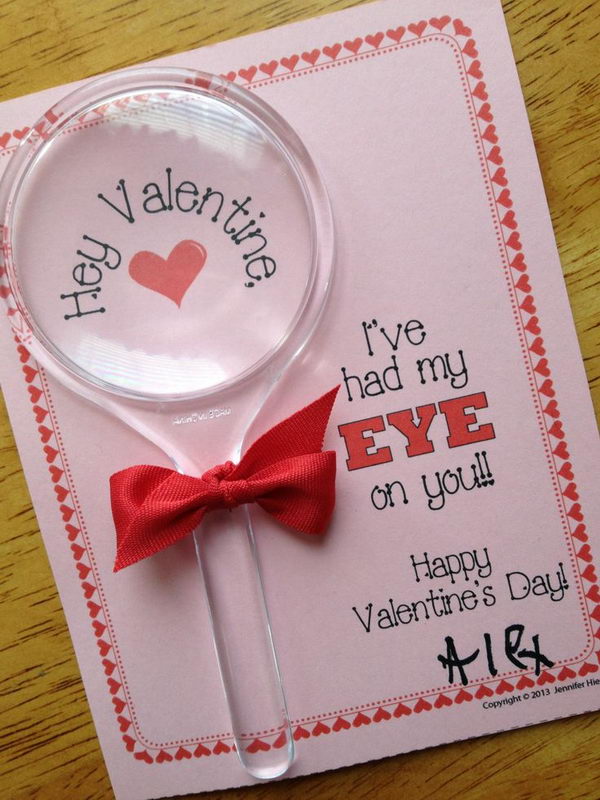 I Have My Eye on You.
I love this one because there's no candy involved from stylemotivation.com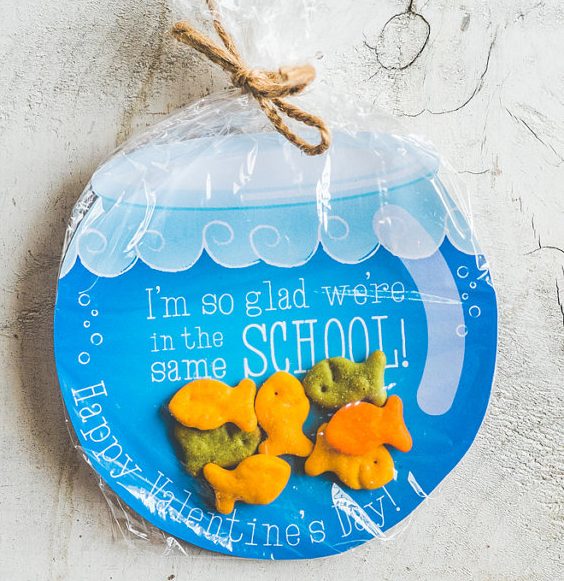 Fish School
Here's a really cute one. You could trace the fish bowl, have them watercolor the blue water and write in note: "I'm so glad that we're in the same school" or download and print from etsy.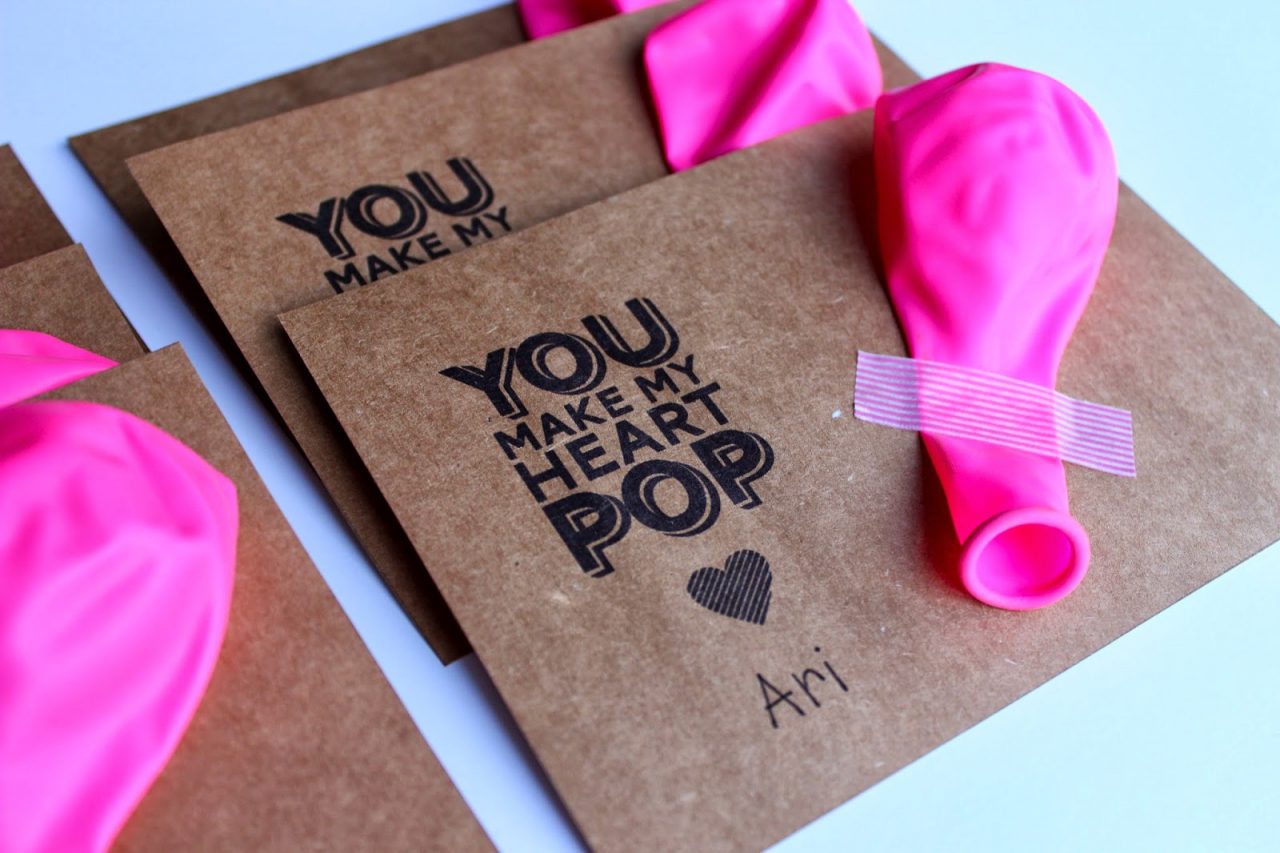 You Make My Heart Pop
Another cute one without a snack: You Make My Heart Pop with a balloon attached from iheartnaptime.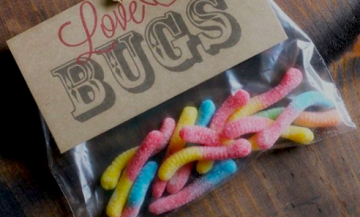 Love Bugs
Get a bag of gummy worms, put them in a ziploc with "Love Bugs." From blovelyevents.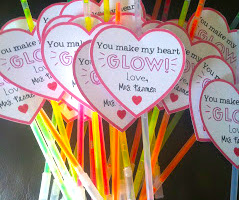 You Make my Heart Glow
Another good one if you don't want to give candy. Use a glow stick.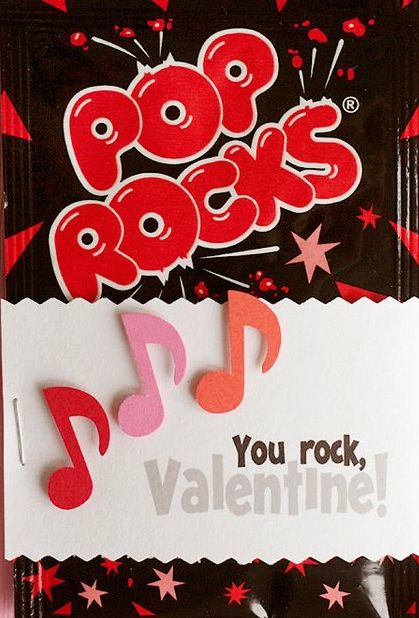 You Rock!
This is an easy one. Print out from the computer and then use patterned scissors.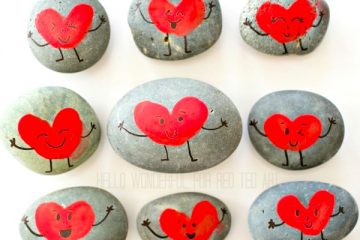 Friendship Stones
We love this ideas from redtedart.com: instead of paper, paint friendship rocks.
---
Boozie Valentine's Day Rum Balls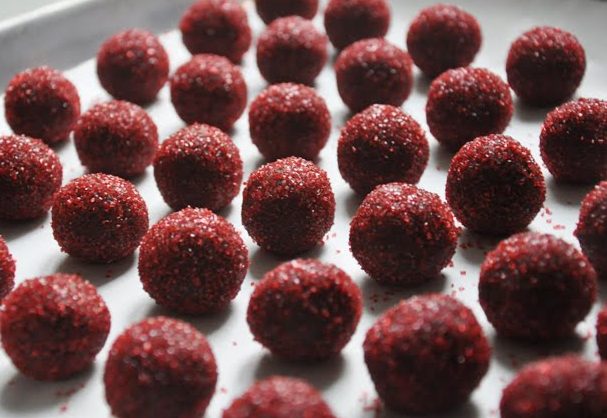 ---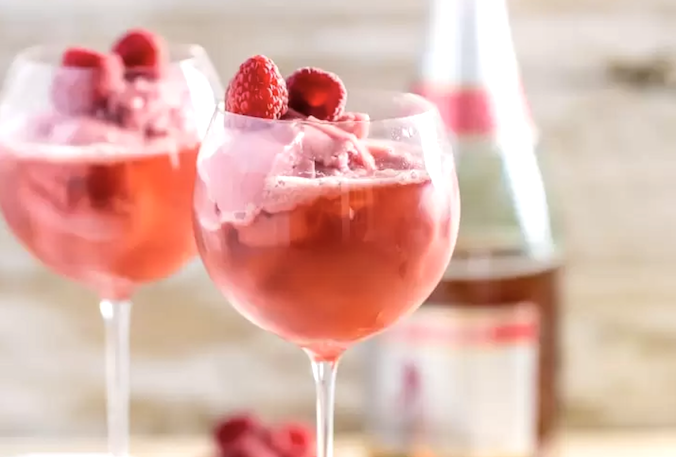 ---
Mouth-Watering, Healthy Appetizers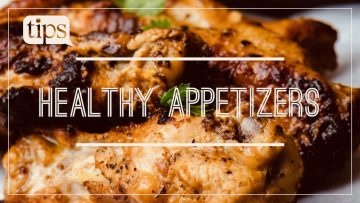 ---
Cocktails That Make You Feel Like Celebrating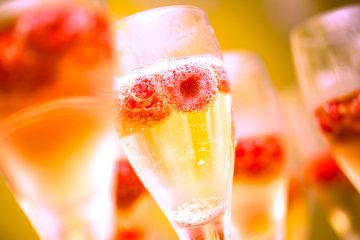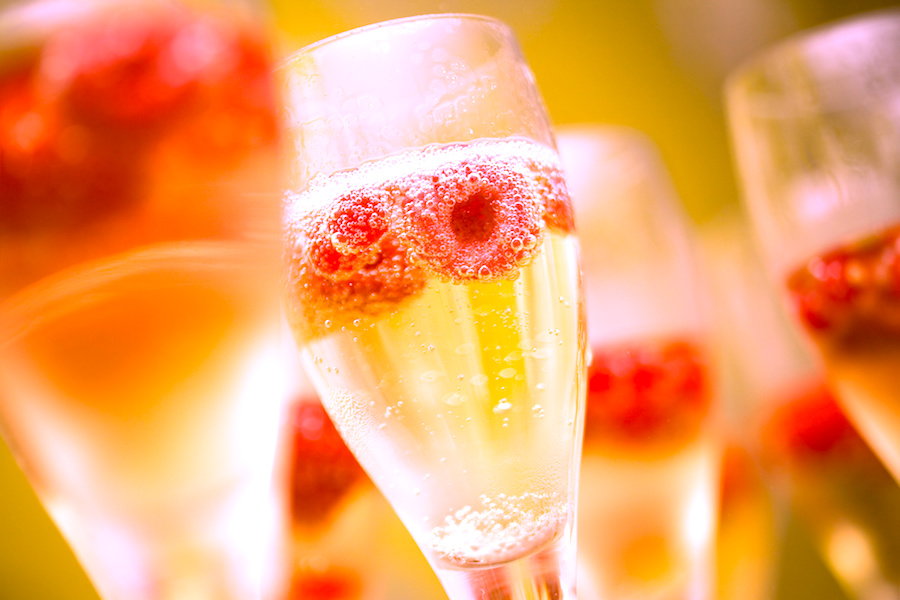 ---
10 Reasons You Should Have Sex Tonight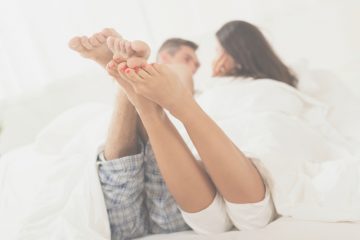 ---
Something Sweet for Valentine's Day:
Buttery"Stained Glass" Cookies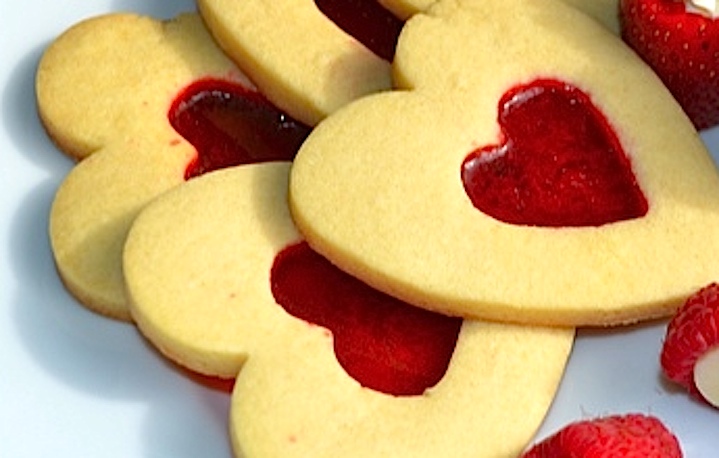 ---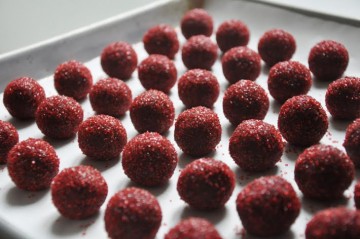 ---
Our Valentine's Day Cocktail: Blushing Beauty