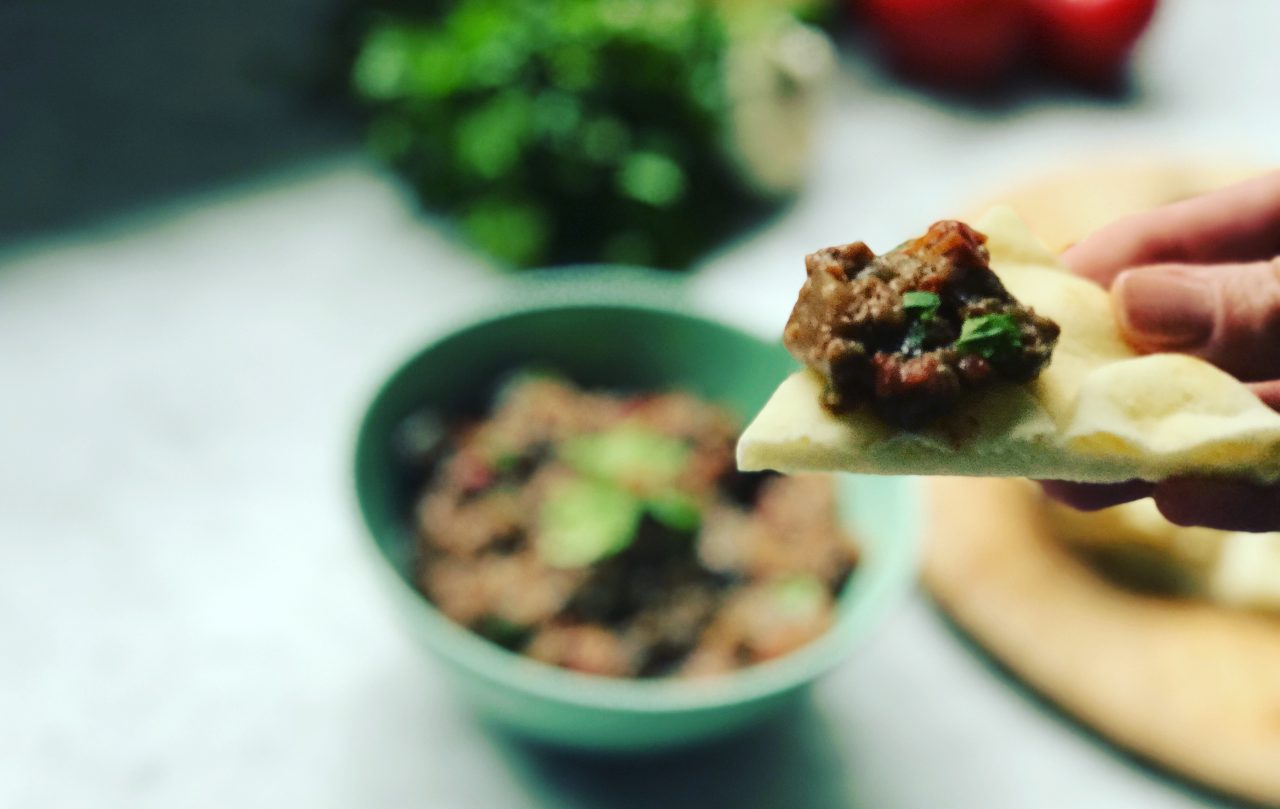 I love this recipe for the smoky flavors and because it is fat-free nutrient-rich thanks to the eggplant.
Find out why you should eat more eggplant.
INGREDIENTS
2 large eggplants
1 red onion, chopped
1 garlic clove, chopped
1 inch fresh ginger, chopped
1 green chili, chopped
⅓ cup oil
¼ teaspoon chili powder
½ teaspoon garam masala
2 teaspoons ground cumin
2 teaspoons ground coriander
2 teaspoons salt
½ teaspoon freshly ground black pepper
5-6 ripe tomatoes, chopped
3-4 tablespoons chopped cilantro leaves
INSTRUCTIONS
Roasting eggplants: Preheat the oven to 400 degrees. Line a sheet pan with aluminum foil. Place the whole eggplant on the pan, prick with a fork in several places, and rub with olive oil. Roast for 45 to 50 minutes, until the eggplant is very soft when pierced with a knife. Set aside to cool.
Combine the onion, garlic, ginger, and chili in a food processor. Pulse until chopped but not smooth.
Heat
 oil over medium heat in a heavy bottomed-frying pan. 
Add
 the onion mixture and cook until browned. 
Add
 all the spices, including the salt and pepper and 
stir
 for another minute. 
Add
 the chopped tomato and simmer until liquid is reduced, about 10 minutes. 
Add
 roasted
eggplant
to the pan and mash with a wooden spoon. 
Simmer
 for 10 minutes. 
Stir
 in the chopped cilantro leaves and serve with naan, small toasts, or even veggies to dip.