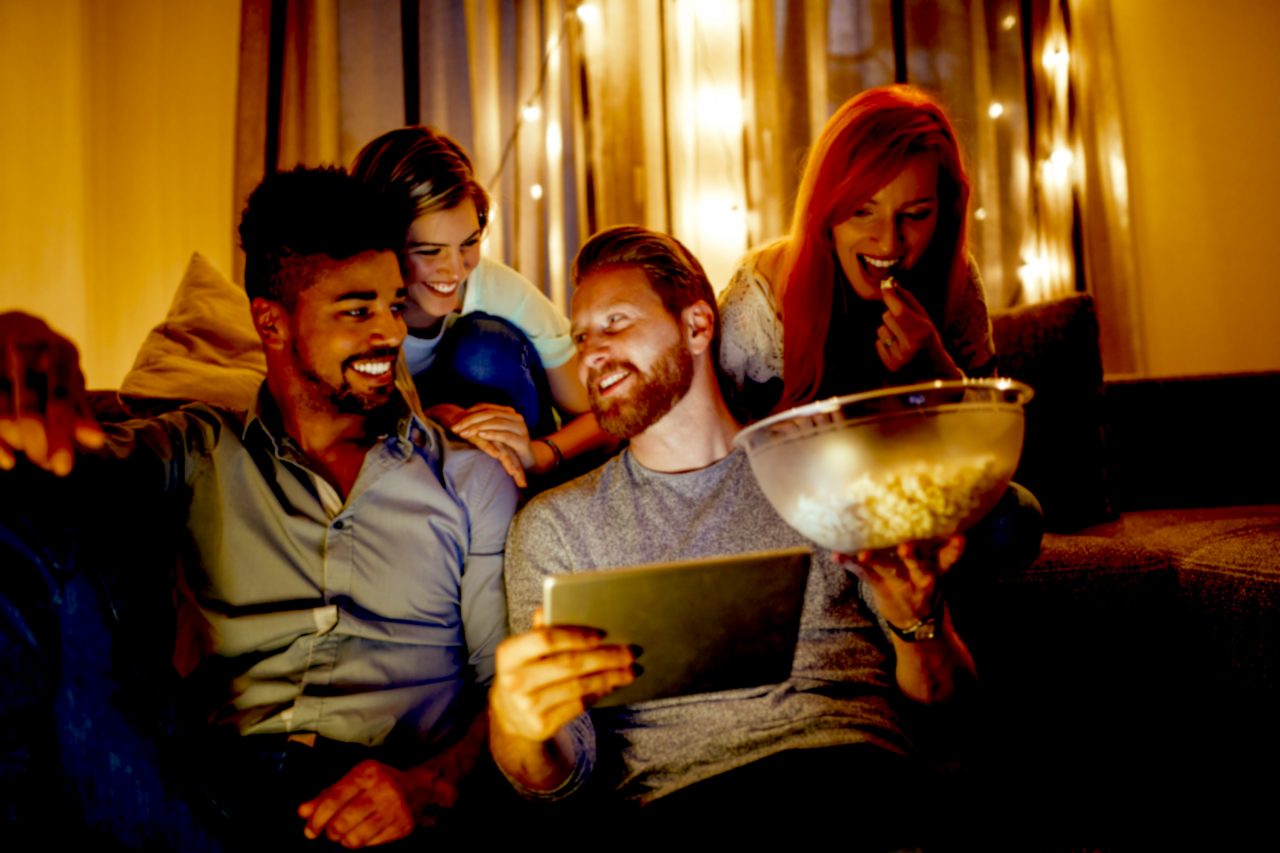 With a few tricks, it's possible to throw together an enjoyable Oscar night party that your guests will remember. Best of all, it won't break your budget to celebrate the glamour of the night. If you didn't get a chance to see all the movies, half the fun of it is watching the show. Seriously, who has time to watch all of those foreign films and short films?
• • • Oscar Invites • • •
Start with a fun–and free– invite available on Punchbowl. Their designs range from classic Oscar to Hollywood Glam.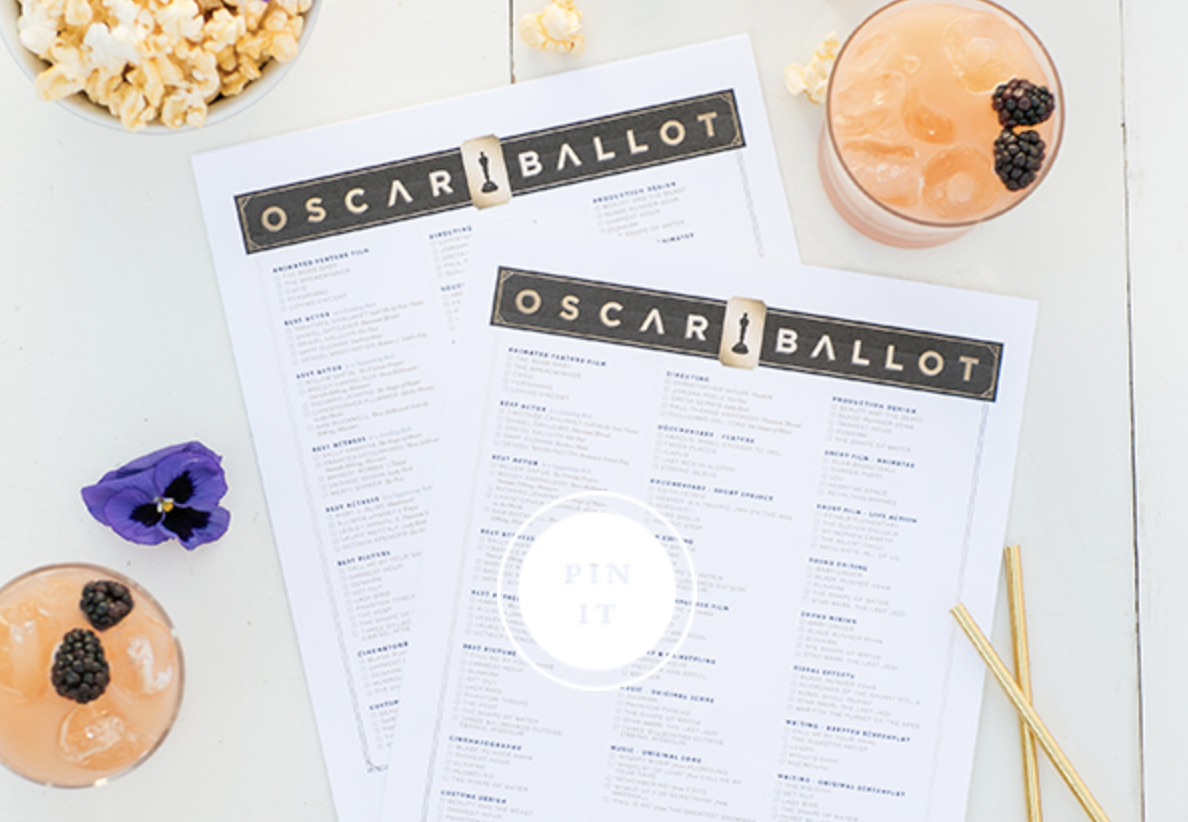 • • • Vote Ballots • • • 
Guessing the winner is a favorite pastime of Oscar-watchers of all types. Make your awards night party memorable with DIY vote ballots that allow guests to pick their winners. The Oscars printable ballots from Sugar & Charm with the nominee names and categories, so your guests can play along with the event as it plays out. Hand out gold oscars
to the winners, available on Amazon
or at Party City.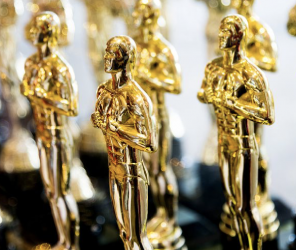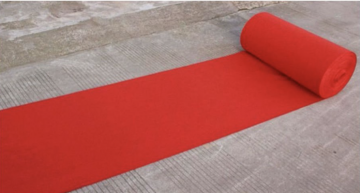 • • • Set the Stage with Glitzy Decor • • • 
Let your guests make an entrance on a red carpet! You can buy a red carpet for as little as $10.99 on Amazon Prime.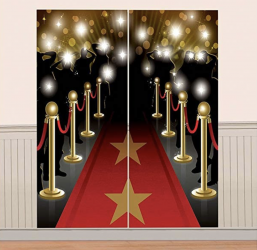 If you don't have room for a long red carpet, use a Tinsel Foil Fringe Curtains
 for a background or an entry to a doorway. Or buy a background to attach to a blank wall so guests can take photos on a red carpet. The Hollywood above
 is available for only $7. Fill a bucket with Hollywood props
 that guests can use as they pose.
Let your guests bling out with big, fun jewelry like pearl necklaces and 
big glitzy rings. Use rings like napkin holders or strings of pearls around candles to add a touch of bling to your table decor. Drape strings of "pearls" and gold beads
around tables to dress them up, and bring glamor to every corner of the party. Use red tinsel and hot glue around a cardboard tube to create a DIY napkin ring.
Hang gold confetti balloons
and cut stars out gold stars on gold paper or foil, attach them to fishing line, and hang them from the ceiling. The glittering stars add the perfect detail to your glitzy, fancy Oscar party. Add more gold stars to tables and candles to continue the theme of the night.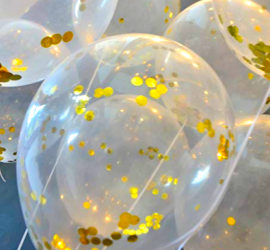 Make a fancy table using top hats
 that are lined with gold paper. Fill it with popcorn and other snacks to add fancy party containers to your snack table. Run a red tablecloth or wrapping paper across the table and sprinkle gold-star confetti to create a mini red carpet.
 • • • Celebratory Cocktails Are a Must! • • •
Serve mini champagne bottles with black straws. You'll save on glassware and you can hang cute name tags around the bottle – add to the theme by using Oscar nominee's names instead of guest's. Or make a batch of one of our favorite festive cocktails like the Champagne Razzle Dazzle or Blood Orange Figtini.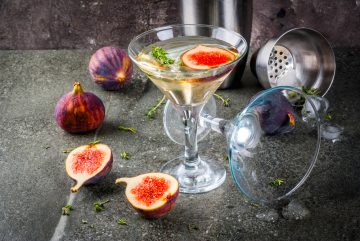 See all 25 Festive Cocktails here.
 • • • What to Eat • • •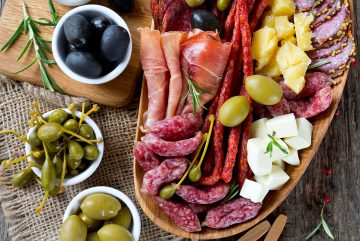 Fingers food is best. Have an assortment of sweet and savory snacks to serve alongside your champagne and cocktails. If you want to keep  it simple, create a beautiful cheese platter complete with dried fruits, meats and dips that people can pick at.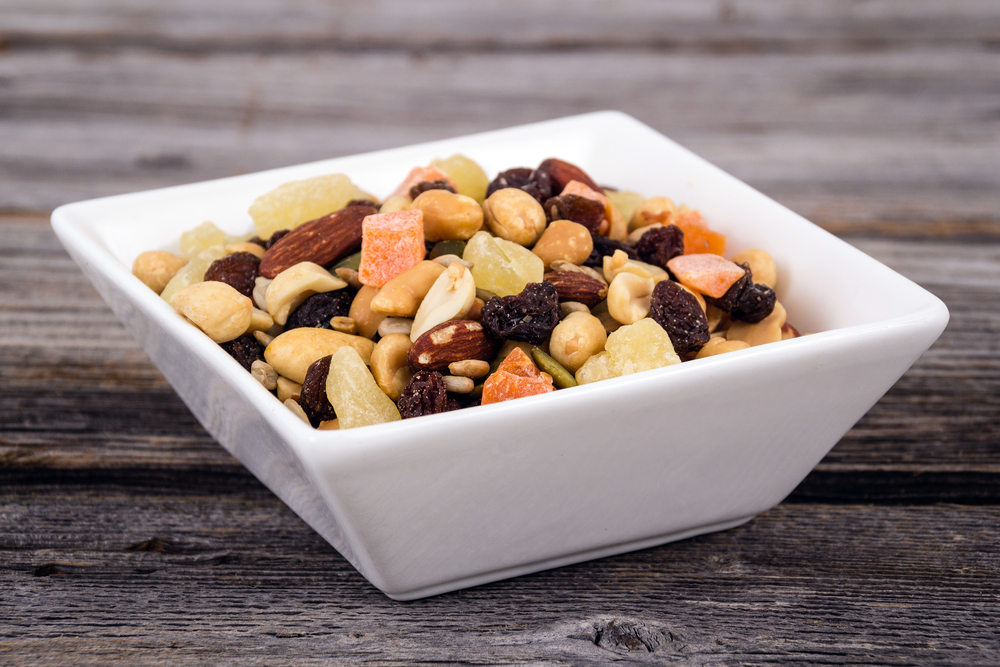 Make a zesty, tasty mix like our Tikki Snack Mix made with peanuts, sesame seeds, bacon, pineapple and soy.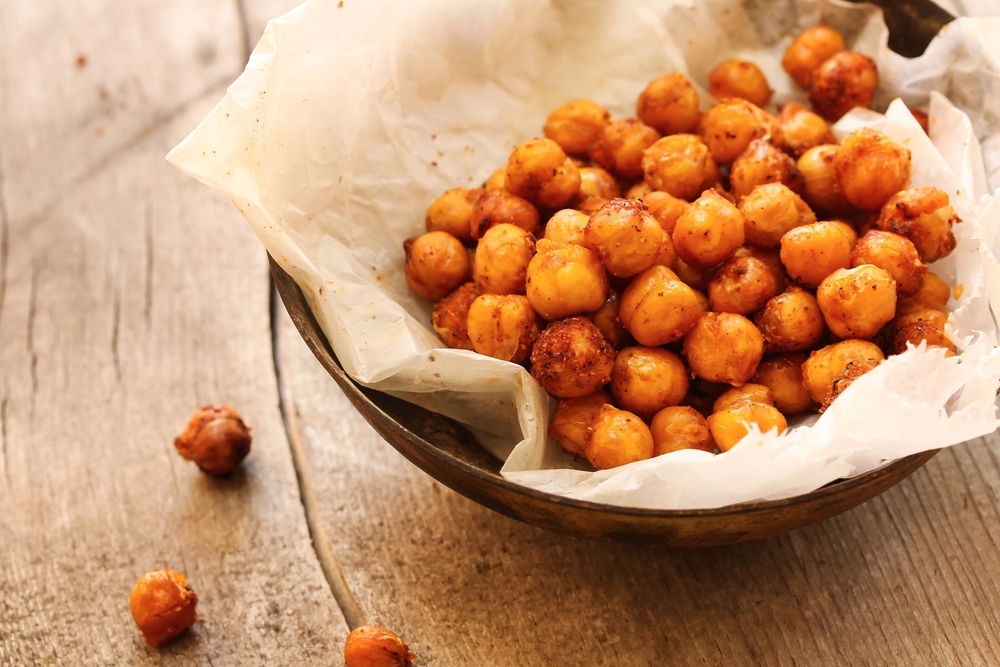 or totally addicting Crunchy, Tasty Bacon-Roasted Chick Peas.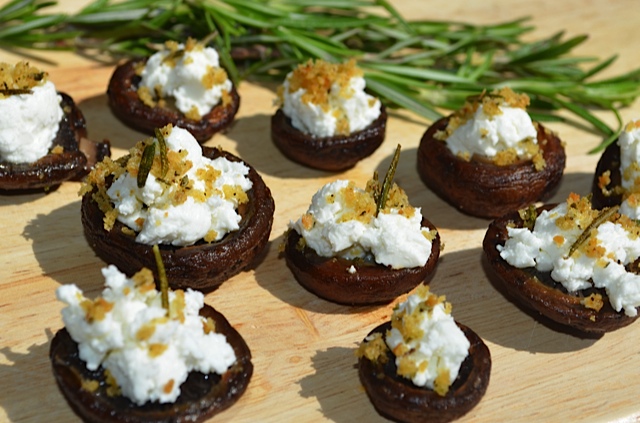 Our creamy Goat-Cheese Stuffed Mushrooms are always a winner.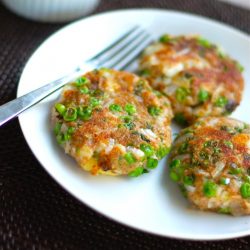 Go for something a little healthier with our easy-to-eat, vegetarian Indian street food: Allo Tikka…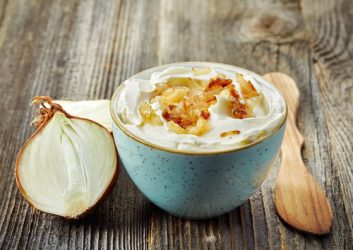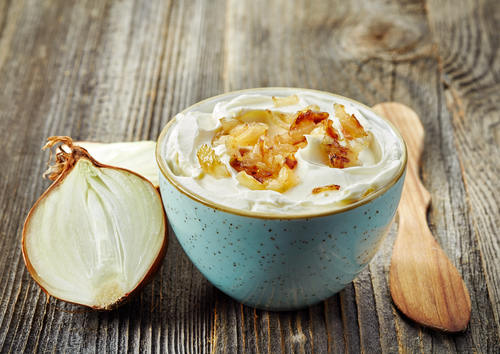 or Amy's favorite: low-fat, pan-fried onion dip made with yogurt and cayenne for a little kick.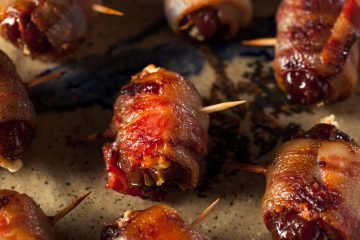 See more of our favorite appetizers here!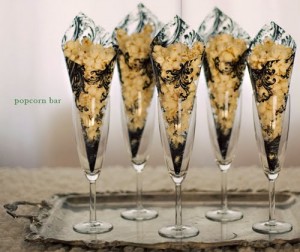 And don't forget the POPCORN!
Create a popcorn bar with plain popcorn and a variety of seasonings and toppings that guests can use to create their own "gourmet" popcorn. Or whip up a batch of brown sugar and peanut popcorn. Here is a "How To" from recipetips.com on how to create your own flavored popcorn.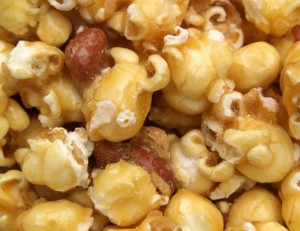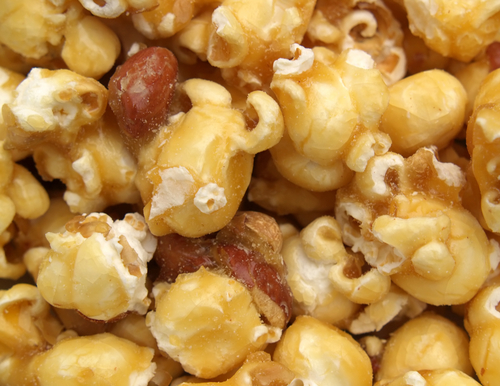 • • • And for Dessert…  • • •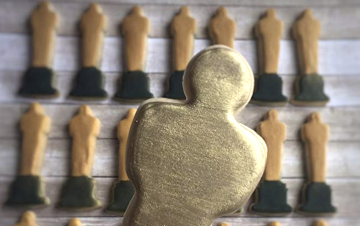 Make an Oscar-inspired dessert with Oscar cut-out cookies. (Oscar cookie cutter
available on Amazon for $5.99). Then decorate with gold frosting or gold sprinkles.
…or easy-to-eat, decadent White Chocolate-Covered Strawberries.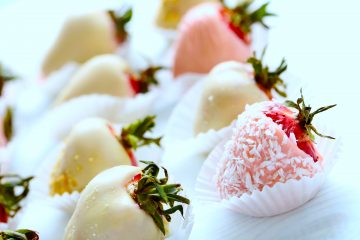 And for the over-21 crowd, treat them to Boozy Chocolate Sugared-Rum Balls.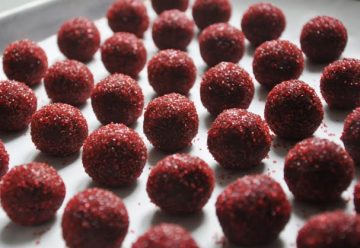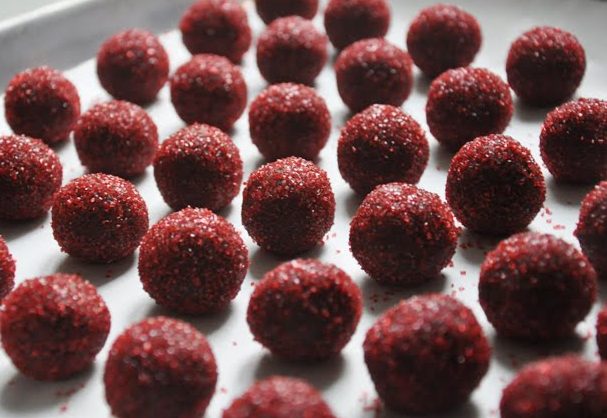 • • • DURING DOWN-TIME…Play Oscar-Worthy Games • • •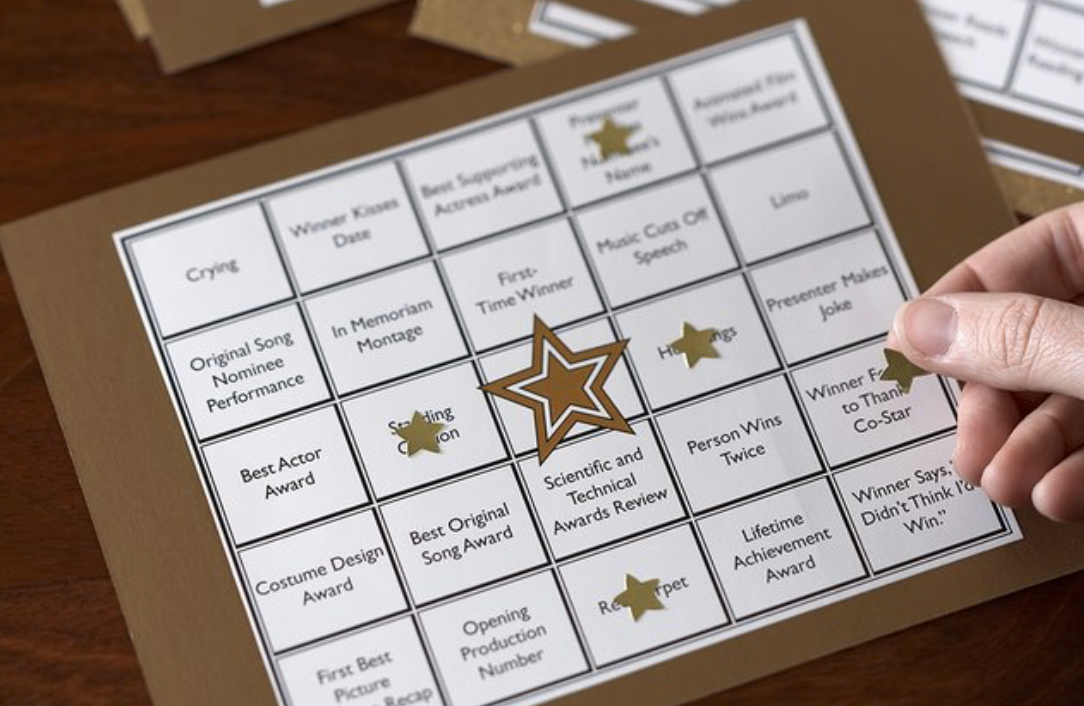 Play "Guess the Star" by cutting out photos from old magazines or printing them out from websites, then attach them to index cards. During commercial breaks, play the "guess the star" trivia game with your guest. You can even give out awards to winners of the game at the end of the night. Or play Oscar Bingo.