prepared by and photo by Emily S. Downs

Martha, Martha, Martha! Gadzooks these are something. Leave it to Martha Stewart to publish this recipe… just had to promote it. Deadly.

Size:

makes one 9" square pan



Ingredients:
CRUST:
4 1/2 oz (9 tbsp unsalted butter)
1/4 cup packed light-brown sugar
1 1/2 cups all-purpose flour
1/4 tsp table salt
CHOCOLATE CARAMEL:
10 1/2 oz milk chocolate, chopped (2 cups)
1 1/2 cups granulated sugar
1/4 cup water
3 oz (6 tbsp) unsalted butter
1 cup heavy cream
1/2 tsp table salt
1 tbsp sea salt (I used flaked sea salt)



Directions:




Preheat oven to 350F. Make the crust: Line a 9″ square baking pan with parchment, leaving an overhang on all sides; butter parchment excluding overhang. Beat butter and brown sugar on medium speed until pale and fluffy, about 3 minutes. Add flour and table salt, and beat until just combined.

Press dough evenly into pan, and bake until lightly browned, about 30 minutes.

CHOCOLATE CARAMEL: Place chocolate in a medium bowl. heat granulated sugar and water in a small saucepan over medium-high heat, washing sides of pan with a wet pastry brush to prevent sugar crystals from forming, until amber, 10 to 12 minutes. Remove from heat. Add butter, cream, and table salt. Bring to a boil, stirring until smooth. Pour over chocolate. Let stand for 2 minutes. Stir to combine, and let stand until cool, about 10 minutes.

CRUST: Refrigerate at least 4 hours, or overnight. Run a knife around edges; lift parchment to remove whole bar from pan. Sprinkle with sea salt. Trim edges, and cut into bars (as you like)… Bars can be refrigerated for up to 3 days.
---
Our Favorite Holiday Cookies, Cakes, Sweet & Treats:
20 Scrumptious Recipes!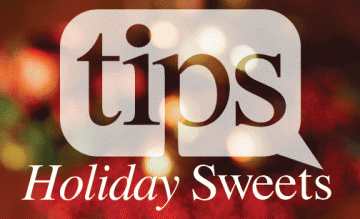 ---
Emily's Luscious Lemon Squares: 
That Perfect Balance of Sweet and Tart.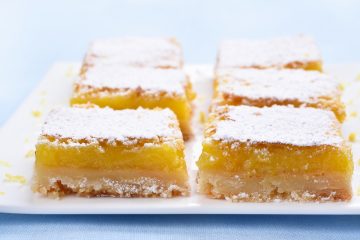 ---
Is Your Elf on the Shelf Stressing You OUT!?
We Have Elf Ideas for You.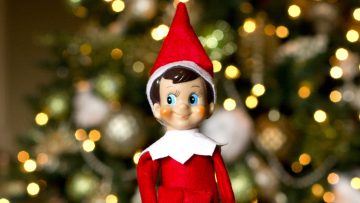 ---
Gifts $100 and Under That Feel Good to Give…and Receive.


---
We Have Gift Ideas for Every Budget!
Check Out Our Tips From Town Staff's Holiday Wish Lists