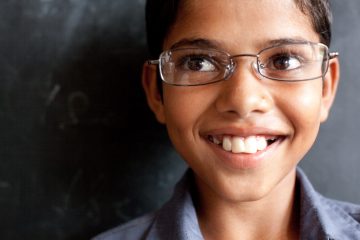 1. Buy a Pair, Give a Pair. $95
For every pair of eyeglasses that you buy through Warby Parker, the company not only gives a pair of eyeglasses to someone in need, they also train men and women in developing countries how to give give basic eye exams to people in their communities. warbyparker.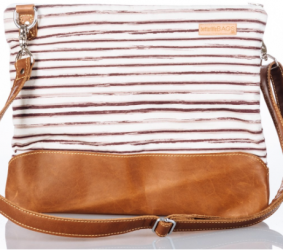 2. Double Duty
I am crazy about this company, Better Life Bags, and I think these bags are beautiful! I mentioned this company in the "Under $50" list but wanted to show you something in the $100 range as well. It was started by Rebecca Smith who made and sold her bags on Etsy. Initially, she donated 10% of her proceeds to help women in developing countries. After her family moved to Detroit, she became aware of how many women needed help–right in her backyard. Better Life Bags' mission is to hire women who have various barriers keeping them from finding employment–like moms with little ones who can't afford day care. Each product lists your seamstress' name and tell you a little about her story. The women end up earning between $18-$25/hour depending on the bag and how proficient they become over time.
One of my favorites is the "Laptop Bag"–which can be used everyday as a purse but, is big engouh to fit a  laptop–double duty! The bag is made of 100% genuine leather with a strong canvas lining. You can completely customize your bag when you choose details like the leather, the fabric, even adding an inside pocket. The bag is handmade by a woman named Ruma who came to America in 2001 and started working at Better Life Bags in 2014. Prices start at $100.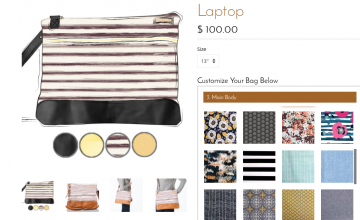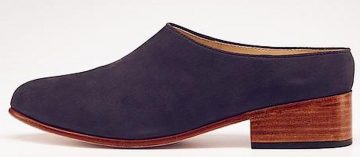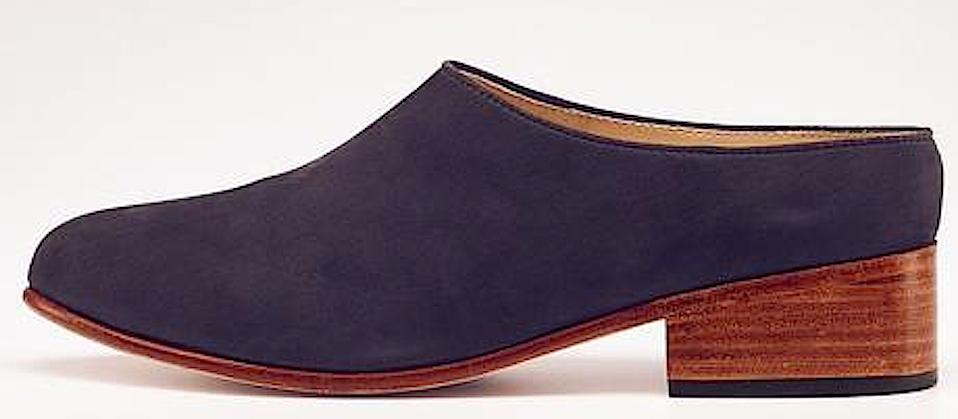 3. Slip Into This
Nisolo's leather artisans live in Peru in where only 25% of employment is in the formal sector. Their employees have experienced an income increase of more than 140% by working with Nisolo. And unlike most of the workers in the country, they receive paid vacation and healthcare for themselves and their families; and receive a formal contract guaranteeing stable employment year-round. They carry mens' and women's shoes starting at $98, is more of a splurge at $174..but isn't it a beaut!? The Sofia Slip on comes in brown and black leather or this dusty gray blue. I love the way the pointed toe makes the shoe a step up from a regular mule.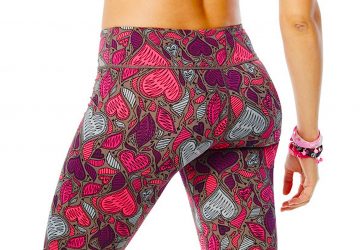 4. Party for Pink, $70.
Make moves in the fight against breast cancer in the Party in Pink™ Perfect Long Leggings while you get your groove on.  Slim and shape your body while giving those hard-earned assets a lift! Zumba will donate 30% of proceeds to Susan G. Komen, which will be applied directly to the Zumba® Global Research Grant for Breast Cancer Prevention. www.zumba.com