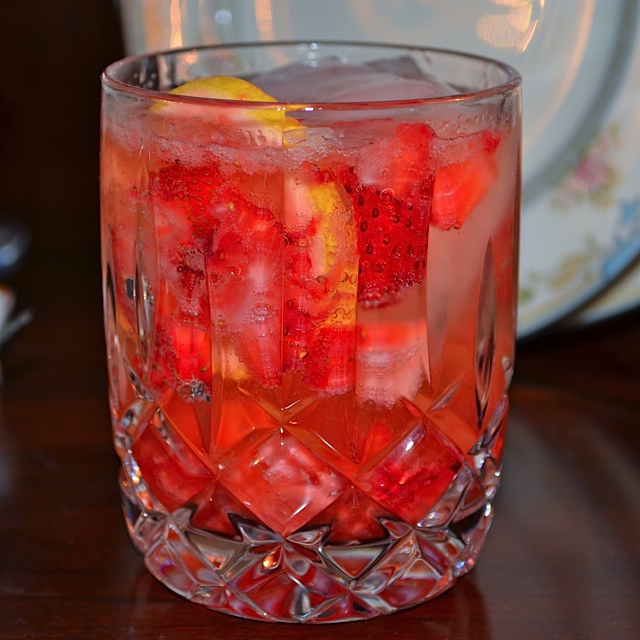 prepared by and photo by Emily Doscher

Right-on cocktail for spring-time celebrating.  Plenty of reasons to throw a party over the next few months and a refreshing blend of strawberries and lemon spruce up a glass of Prosecco perfectly.

Size:

makes 6



Ingredients:
1/2 cup sugar
1/2 cup water
1 1/2 cups chopped hulled strawberries
6 thin lemon slices
Ice cubes
1 750 ml bottle chilled Prosecco



Directions:




Stir sugar and 1/2 cup water in heavy small saucepan over medium-low heat until sugar dissolves.  Increase heat and bring to boil.  Cool syrup.
Divide strawberries among six 6-8 oz glasses; add 1 tbsp syrup to each and mash with muddler or handle of wooden spoon.  Add lemon slice to each and mash to release flavor. Add several ice cubes to each glass, then fill with Prosecco.
---
Here's an Easy Prep, Easy Clean-up Meal-in-One-Skillet:
Mediterranean Chicken with Spinach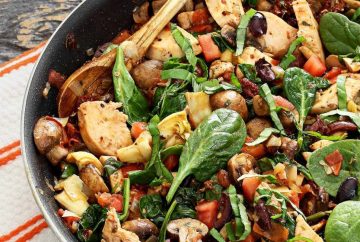 ---
Do Low-Cal Cocktails Exist? Please Say "Yes!"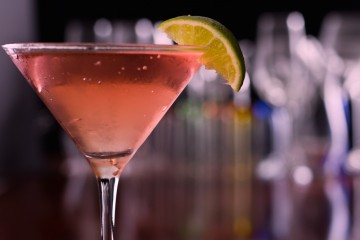 ---
An easy, elegant, nutritious side to any meal: Spinach Salad.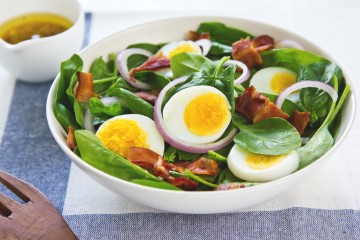 ---
Start Your Day with a Delicious and Nutritious Green Smoothie.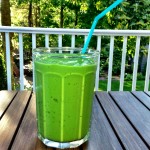 ---
3 Simple Steps to Achieving a Healthy Weight.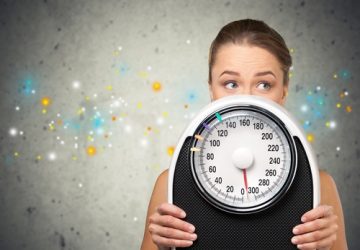 ---
One bite will transport you to a place just shy of heaven:
Chocolate Chip Oreo & Fudge Brownie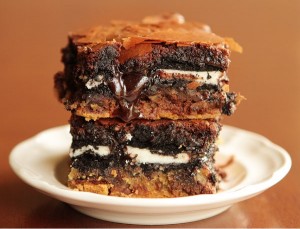 ---
Is Chocolate…Good for You? Please Say "Yes."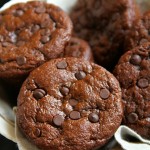 ---
Can Turmeric Help Your Inflammation?