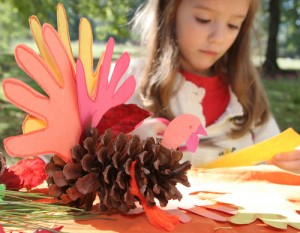 See Our Complete Thanksgiving Feast: From Dinner& Cocktails to Sides & Desserts.
Thanksgiving is my favorite holiday because it is all about food and family and fun. There are no presents, no bunny hopping through the door or fat guy squeezing down the chimney. Even the kids know there is something special about a day dedicated to eating and drinking and laughing. I host about 20 adults and 20 kids every year, and when I plan the menu, I never forget to include some dishes the kids will eat and love.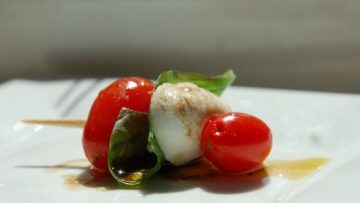 HORS D'OEUVRES 
• Have an appetizer table just for the kids.
• Put out cheese sticks, baby carrots with yogurt dip, a kid-friendly cracker like Goldfish or Ritz, and a couple fun to eat treats like.
• Make Tomato Mozzarella skewers or Pigs in a Blanket
Then, don't be surprised if they play the rest of the day and don't ask for anything.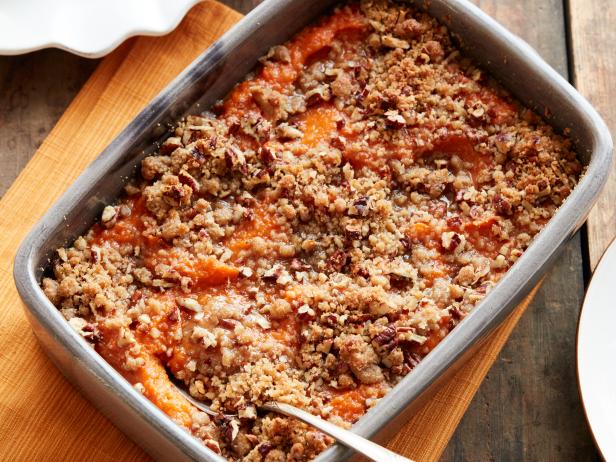 SIDE DISHES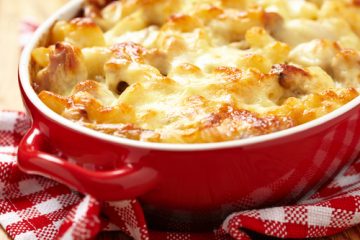 I like to have sides I can make in advance. The best ones for kids are the ones you can spoon onto a plate and heat up in the microwave. It is really hard for little kids to wait until all the adults are ready, and where is it written they must have turkey and all the fixings?
• Broccoli & Cheese *consider leaving out the mustard for picky eaters
• Sweet Potato Casserole *leave out the pecans if you are concerned about nut allergies
• Mac and Cheese * it may not scream Thanksgiving, but who cares? Everyone is happier once the little kids are fed
• Candied Carrots
• Breaded Cauliflower
• Spiral Pasta
• Sweet Potato Fries (you could even just buy a frozen bag)
If you only have a couple kids coming, don't fuss. Buy a bag of tater tots, some dinner rolls and 1/2 pound of Boar's Head Turkey breast. A fantastic holiday is no time to chase little ones around the house trying to get them to try something new. Everyone will express their gratitude if you keep it simple and easy for the kids.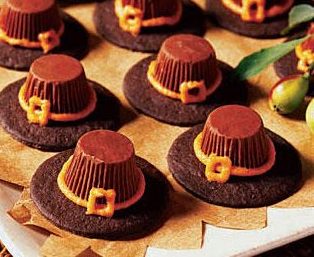 DESSERTS
If it is hard for kids to wait on dinner, it is almost impossible for them to wait for dessert. You definitely won't want them digging into your perfect apple pie or brandy cake. Have some pick up and eat treats ready to go so when the kids, who can't sit for a lengthy meal, are done, you can put out a quick and easy mini-dessert table.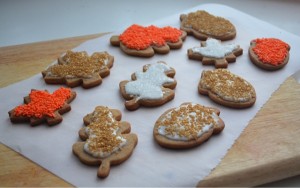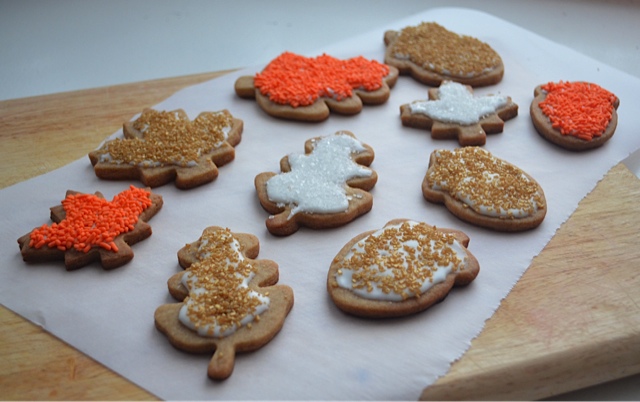 • Pilgrim Hat Cookies
• Maple Cut-Out Cookies
• Turkey cookies *if the kids are a little older, put out some sprinkles and icing and let them go to town decorating their own
• Apple Pie Bars
• Pumpkin Brownies
• Ice Cream Sundaes *starved for time, let the kids make their own with caramel and autumnal colored sprinkles and candies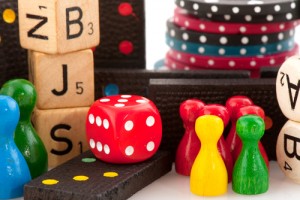 MAKE IT FUN & EASY
• Have a Beverage Bucket. Leave a beverage bucket on the floor with small waters and juice boxes, so kids can serve themselves.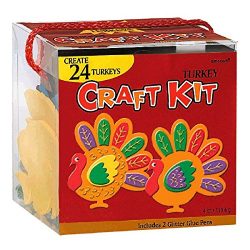 • Make an Art Corner. Buy 11×17 paper and markers and encourage kids to make their own placemats while adults are mingling. You can even buy fun kids that are ready to go like this Thanksgiving Party Turkey Craft Kit
.
• Take about the Meaning. Remind kids of the meaning of the holiday by going around the table and having everyone say aloud what they are grateful for. The kids always have the best answers.
• Family Games. Consider a fun board game that everyone can play or family football game after appetizerss and before dinner. It will allow the kids to get out some energy and give adults an appetite for the meal you slaved over. Here are a few of our favorite Wii games.
And remember, at any party, a majority of the adults will pick at food you intend for the kids. Did you ever put out a tray of chicken fingers or fries for the children? They are gone in minutes because the adults start picking. No one can resist a cheesy, sweet or fattening dish on a major holiday. Make enough for everyone.
---
25+ Fun Family Games to Play This Season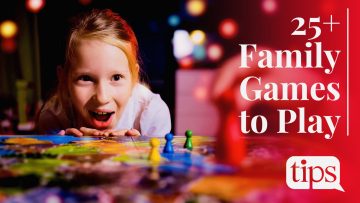 ---
25 Ridiculously Refreshing Fruity Cocktails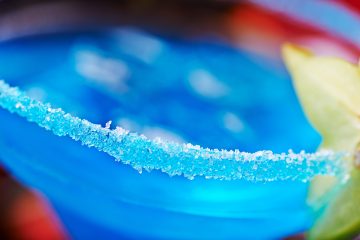 ---
 Tammy's Creamy, Crunchy Nanaimo Bars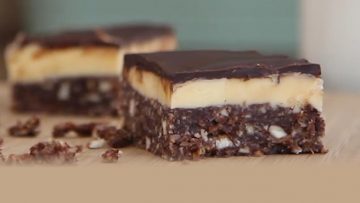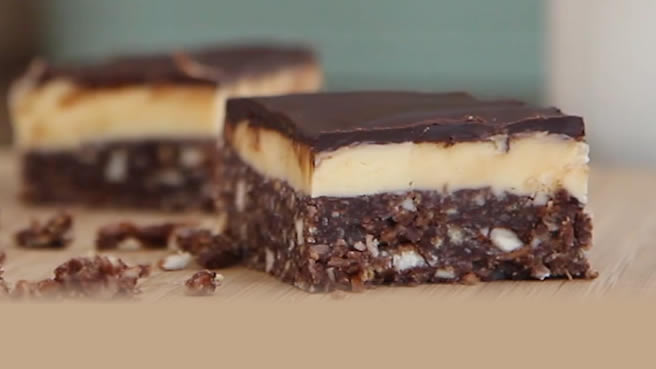 ---