My mom and I recently signed up for a floral design night at Bethpage Florist and had such a fantastic time.  Before I arrived I was feeling hesitant about the class.  I'm not very creative and I imagine that is a necessary component of floral design.  However, as soon as we arrived the cheerful florists quickly put my fears to rest. The relaxed atmosphere made our time together so much fun.
We were each given our own work station just like the pros!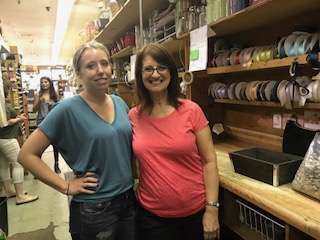 We then picked out our own personal choice of flowers, succulents and flower box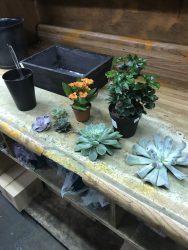 Lastly we created our arrangements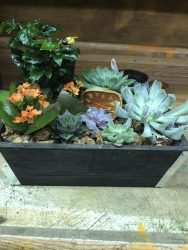 Our night was filled with fun, laughter, wine.  We left with a beautiful new addition to our homes and a lot of new knowledge about caring for our plants.
Don't hesitate to make your own by signing up for one of the many design classes soon.  Make it a girls night or get some mother daughter bonding time in before she leaves for college!
Contact: 516-933-2525  or https://www.bethpageflorist.com to sign up today