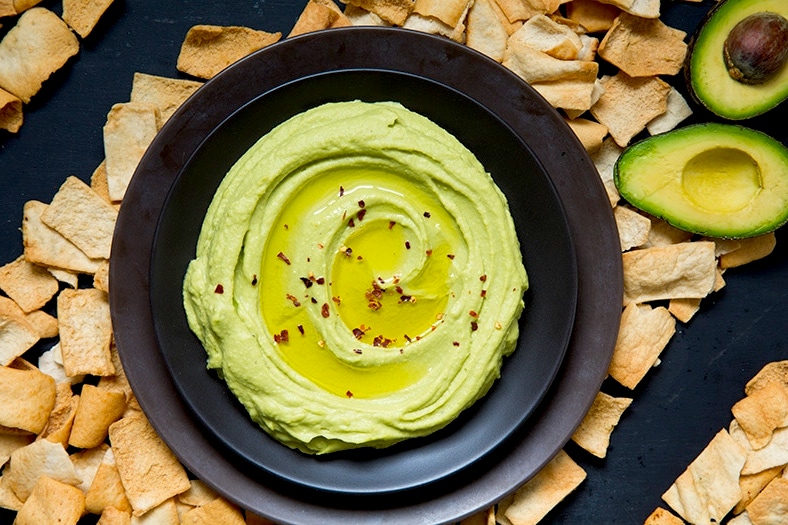 I love avocados so I am crazy about this healthy avocado hummus recipe from Cooking Classy. 
It's like a delicious blend guacamole and hummus. Make it in under 10 minutes for a party app or a snack.
Read: 4 Reasons You Should Eat More Avocado
1 (15 oz) can chick peas, well drained
2 medium ripe avocados , cored and peeled (13 oz before cored and peeled)
3 Tbsp olive oil , plus more for serving if desired
1 1/2 Tbsp tahini
3 Tbsp fresh lime juice
1 clove garlic , peeled
Salt and freshly ground black pepper
1/8 tsp cumin
1 – 2 Tbsp finely chopped cilantro leaves , for topping
Red pepper flakes , for topping
Instructions
Pulse chick peas, olive oil, tahini, lime juice, and garlic in a food processor until smooth, about 2 minutes. Season with salt and pepper to taste (I did a scant 1/2 tsp salt and about 1/8 tsp pepper), add cumin and avocados and pulse mixture until smooth and creamy, about 1 – 2 minutes longer.
Serve topped with more olive oil if desired and sprinkle with cilantro and red pepper flakes. Serve with pita chips or tortilla chips.
You might also like….
---
Spicy, Tangy Hummus with Red Pepper Paste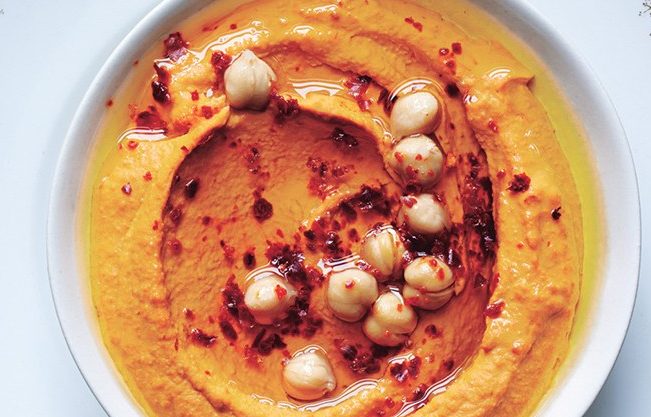 ---
Avocado on Toast with Chia Seeds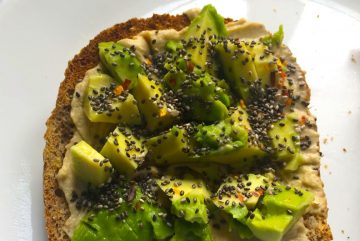 ---
Avocado & Greek Yogurt on Rice Crackers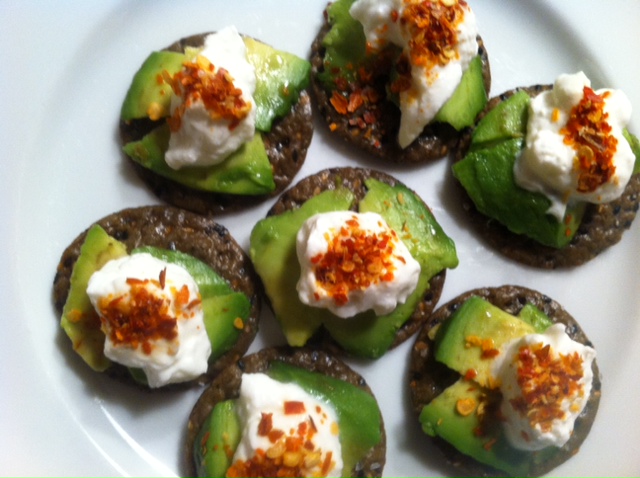 ---
The First Step to Ridiculously Soft Lips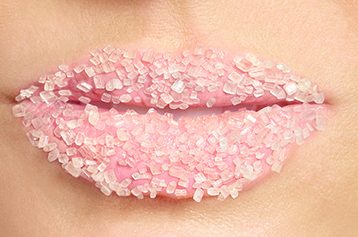 ---
Try Our Bacon Roasted Chickpeas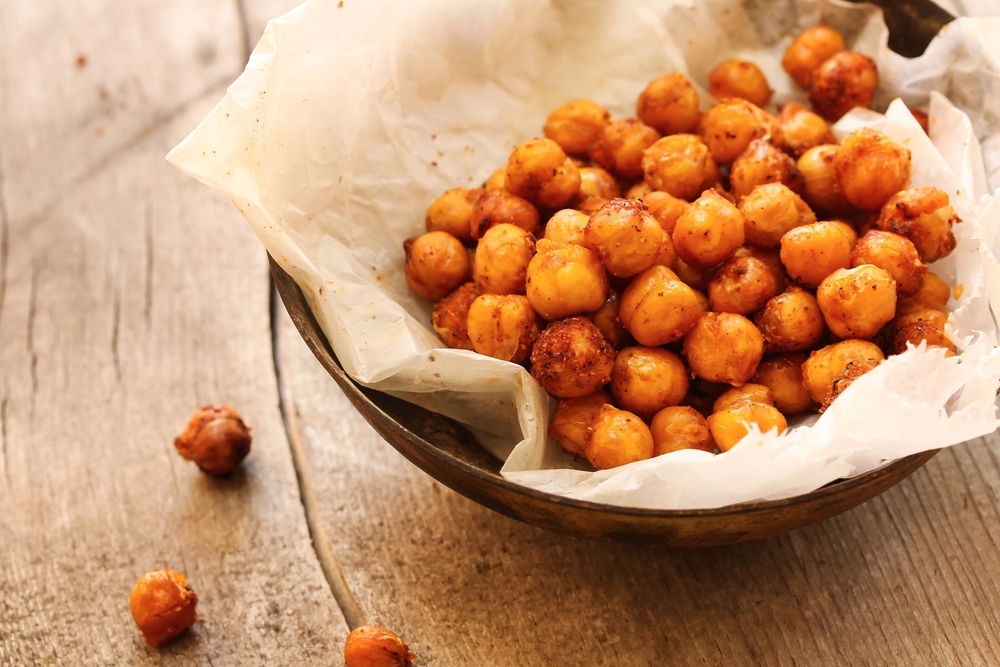 ---
A Healthy Source of Protein: Red Beet Pickled Eggs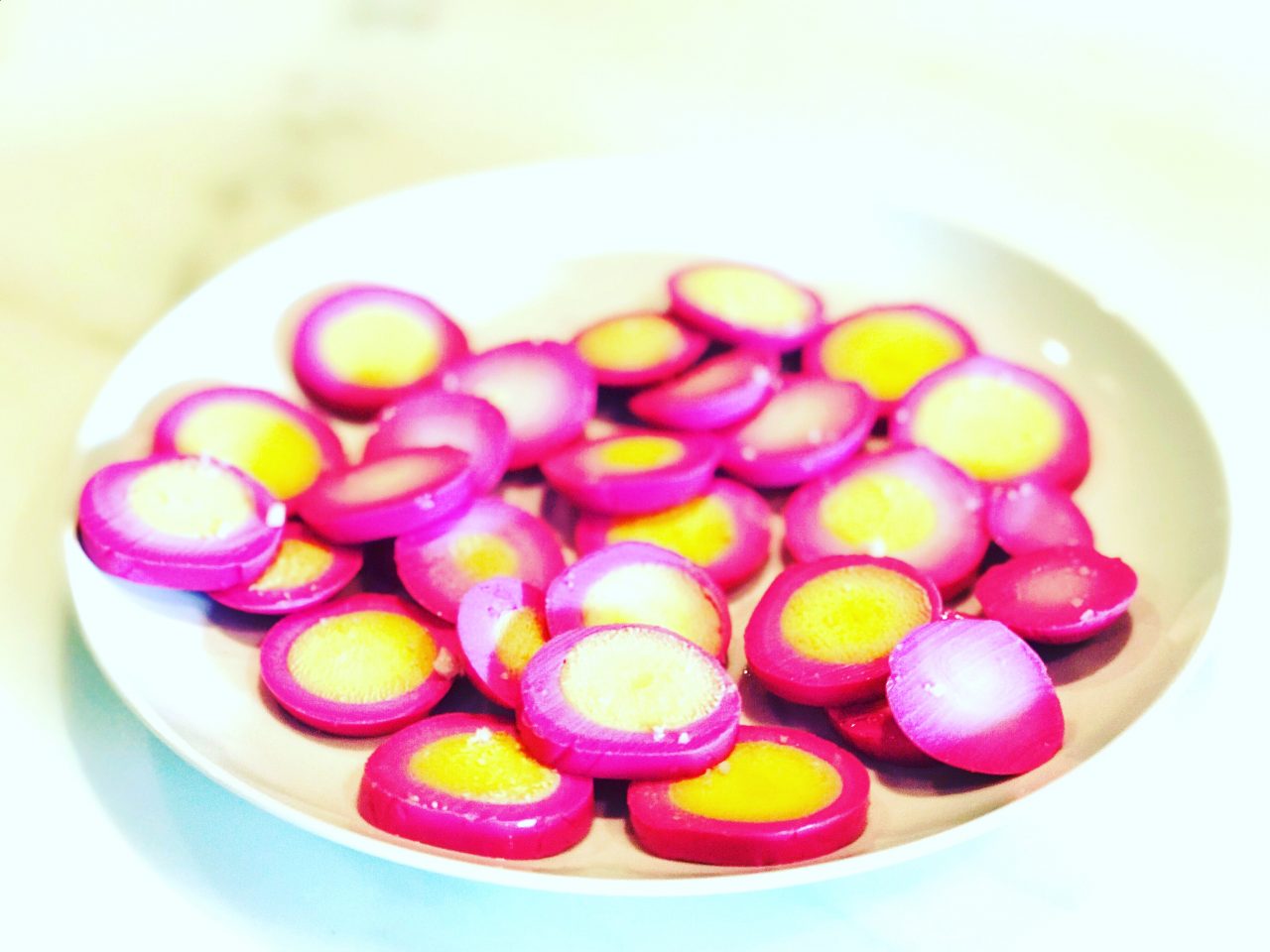 ---
All the Stars Are Doing Cryotherapy for
It's Anti-Aging and Anti-Inflammatory Benefits…So Should You?