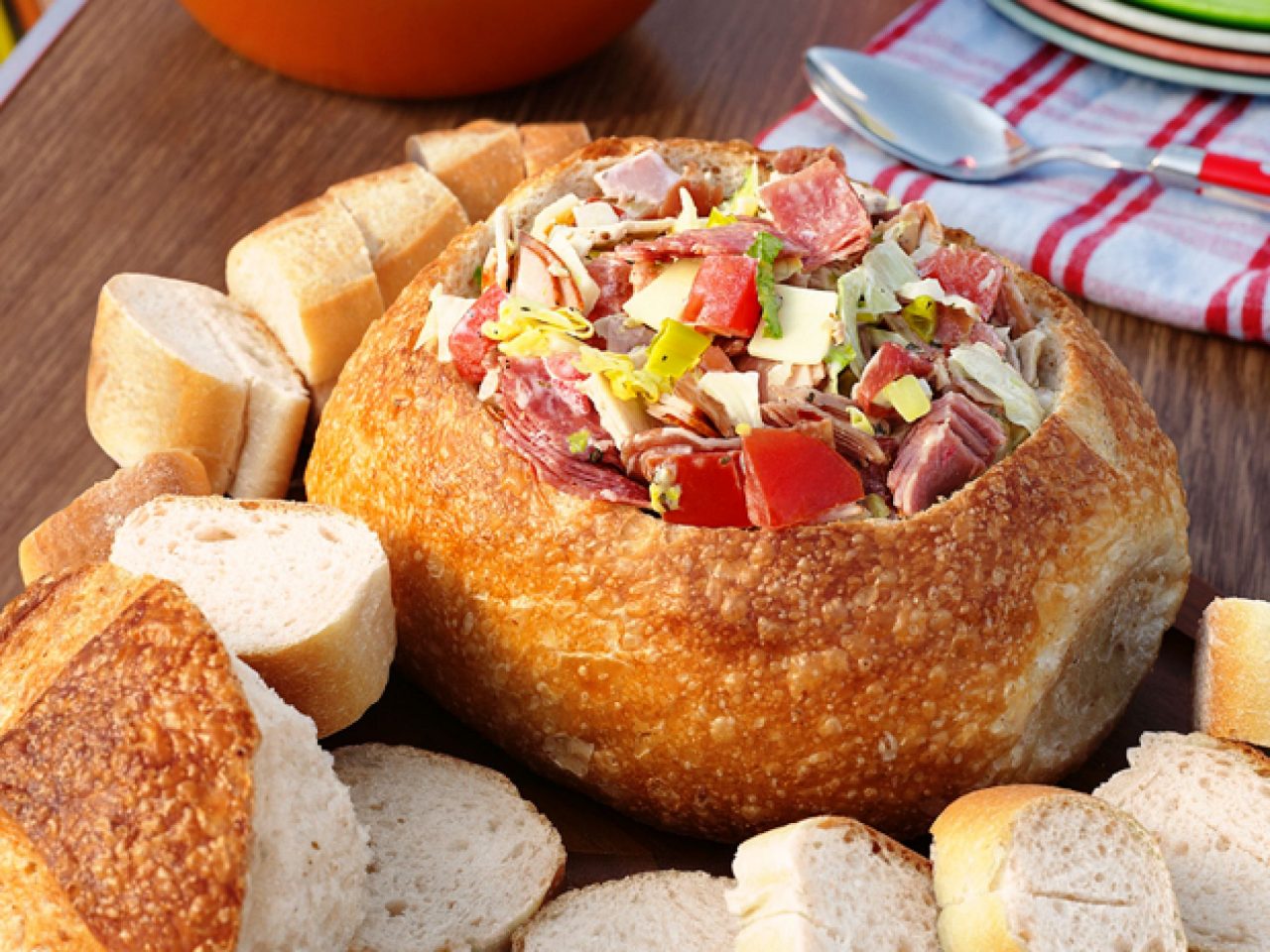 photo creds: foodnetwork.com

I'm a Philly girl by nature, so this dip just makes complete sense to me.  Great for parties or even as a midday snack.

Size:

serves a bunch



Ingredients:
1/4 lb Capicola or imported ham (sliced thick)
1/4 lb Genoa Salami (sliced thick)
1/4 lb pepperoni (sliced thick)
1/2 lb Provolone cheese (sliced thick)
2 medium tomatoes, chopped
1/4 of a small onion, diced
1/2 cup shredded Iceberg lettuce
1 tbsp red wine vinegar
4 tbsp hot pepper spread (or less to taste)
1 tbsp oregano
olive oil
salt & pepper



Directions:




Cube the meats and cheese into small cubes.  Put it in a bowl and add the chopped tomatoes, and onions.  Add in the hot pepper spread and oregano.  Add olive oil to moisten.  Season well with salt and pepper.  Combine well and chill.  Let the flavors combine for and hour or overnight.  Before you are going to serve, toss in the Iceberg lettuce.  Serve with toasted store-bought Focaccia sliced.