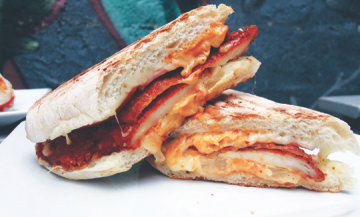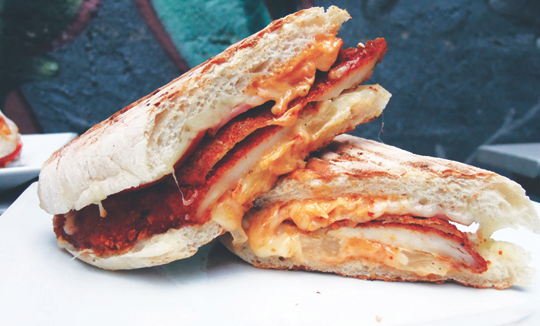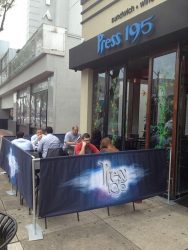 Once upon a time, back in October of 2013, there was a really dark time in my life. New York had a square knish…shortage. Not kidding! The main distributor located in Copiague, New York named Gabila's Factory had a fire and square knishes were incredibly difficult to find. I searched high and low, and even took a drive into Manhattan hoping to score one of my square little friends. I wasn't successful – BUT this is when I DID discover: my go-to restaurant for Panini sandwiches and Knishes.
There is a restaurant called Press 195 that is located near my job in Bayside, NY and another location near my home in Rockville Centre. Even though there are countless goodies on the menu – love the beet salad with goat cheese, as well as the marinated flank steak salad – my ultimate favorite is their KNISH KORNER! Yes, there is an entire corner of the menu devoted to this quirky, squishy food. Here is the selection of their deliciously inventive concoctions:
BRISKET Momma Karp's shredded slow braised sweet brisket, smoked Gouda, caramelized onion gravy 
STEAK

Grilled marinated sliced steak and fresh Mozzarella

THANKSGIVING

Turkey, cranberry pear chutney, Fontina cheese and gravy

VEGGIE

Grilled veggies and melted Mozzarella 

ROAST BEEF

Roast beef, Vermont Cheddar cheese, sweet onion jam and spicy brown mustard

PASTRAMI

Pastrami, Swiss, sauerkraut and tangy roasted pepper dressing

MEATLOAF

Homemade meatloaf, Vermont Cheddar cheese and gravy

If you happen to be in the neighborhood of Bell Blvd in Bayside, stop in and give this place a try. Also, if you are here in RVC – you must stop in and enjoy their happy hour and a panini or knish! For those of you that don't have the opportunity to dine out? That's ok – they deliver! AND when they do it is just as hot and fresh as it was when it left their oven!
Press 195, 4011 Bell Blvd, Bayside, NY. or 22 N. Park Avenue, Rockville Centre.
---
A Hidden Secret Spot to Drink: the Town's Speakeasy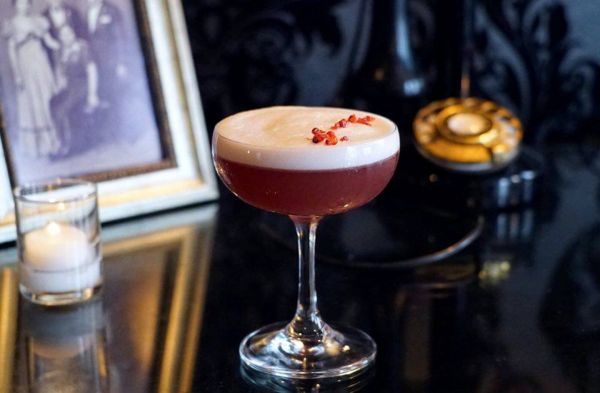 ---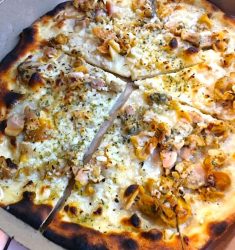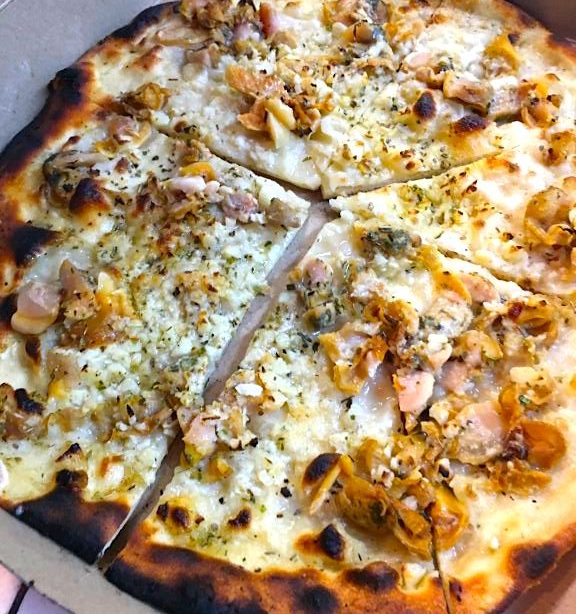 ---
Have You Tried Hood Copper Pot's Lobster Mac n Cheese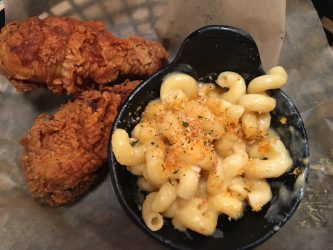 ---
DAY TRIP: The Other Little Italy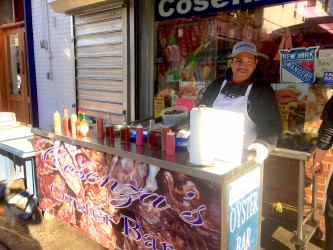 ---
Expensive? Yes. Worth it? Probably.
Black Tap is All That.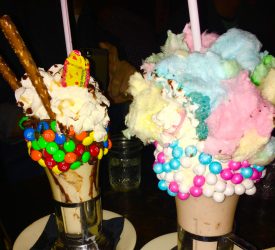 ---
Delicious Roasted Asparagus and Mushrooms with Parmigiana Reggiano.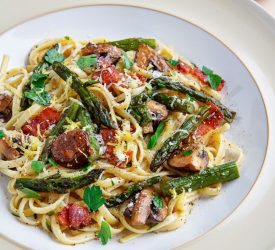 ---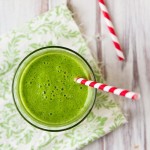 ---
---
Creative Ideas for School Lunches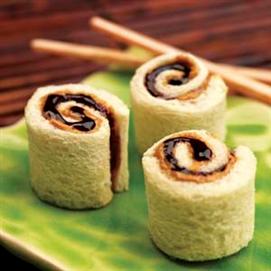 ---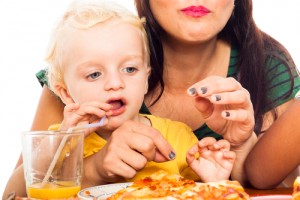 ---
A Tiny Little Seed That Packs a Big Punch of Nutrition.