By Natalie Golub

If you're like me, you probably got a little too much sun this summer. I make sure I apply sunscreen everyday even when I'm not hitting the beach. I wear a hat and sit under an umbrella too, but by the end of the summer, my skin is definitely drier than normal…and sometimes broken out with clogged pores from the sunscreen.
That's when I turn to Lavender Sanctuary right here in Westfield. Owner, Stephanie Bigmore, offers the best tools to get your skin back in shape for fall. As she says, "Great skin does not happen by chance…It happens by appointment."  I come in for a mircodermabrasion at the end of the summer. It restores my skin, cleans my pores, and can reduce some of the sun damage that I have done over the years.  It definitely feels like a re-set button for my skin to start the fall right.
Check out the website at lavendarsanctuaryspa.com
She offers a promotional discount for new clients for skin analysis and microdermabrasion for $50
She also offers great facials and masks as well.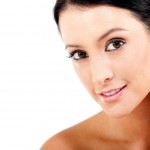 For more about skincare, see "6 Skin Tips" and "My Husband Noticed My Skin!"
* * * * * * * * * * * * * * * * * * * * * * * *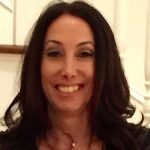 Westfield Tipster Natalie Golub is a mom of two, and has lived in Westfield for 14 years.  She is actively involved in the schools and community.  She is always looking out for the latest local, events, restaurants, and tips around town.