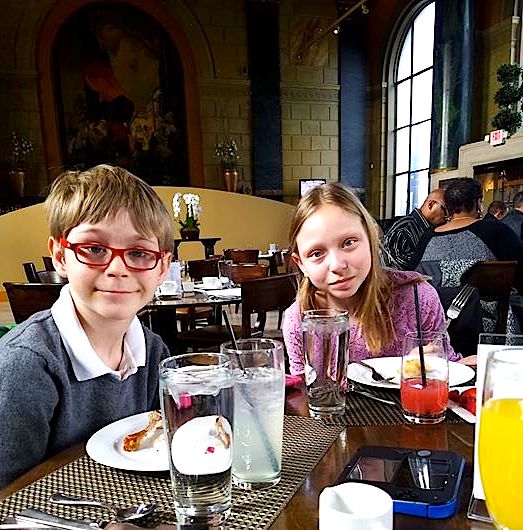 By Denise Whallon Dixon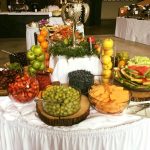 Brunch at Crop Bistro & Bar is an absolute must!! I went with my family of 5 last weekend. Finding a place to please the grown-up and my three kids isn't easy. Not only were the adults happy, the kids were happy!! Sundays, Crop serves an all-you-can-eat buffet on the same scale as their amazing dinners. I went back 3 times to load my plate up with more of their out-of-this-world lobster salad. Crab legs, seafood, Cajun crawfish in coconut sauce, and smoked salmon were piled high on the seafood buffet. For meat-lovers, beef brisket, perfectly cooked prime rib, bacon, and sausage await. A gorgeous assortment of freshly baked bread, muffins and croissants that I didn't have room for. And the most perfect, beautiful fruit you'e ever seen. "Ah, the most delicious raspberries in the world," sighed my 11 year old sighed.
When the Chef Steve came to the table, my 10 year old begged for chicken recipe. To his surprise and delight, Chef treated him to the recipe and his super secret ingredient for his marinade AND gave him a container of spice rub. He was in heaven!!!
As crowded as it was, service was amazing. An empty plate on our table last about 2 seconds before whisked away, Brunch is $39–which I realize sounds a little steep but is absolutely worth it when you see what they offer. This isn't your usual eggs and bacon brunch. I could not even try everything because the selection was so huge!! The price for adults includes a complimentary Mimosa or Bloody Mary and unlimited juice and coffee. $20 kids. The brunch runs every Sunday from 9 a.m. to 3 p.m.
Crop Bistro, 2537 Lorain Avenue, Cleveland.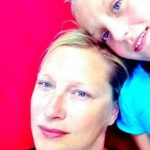 Denise Whallon Dixon is a mother of 3, interior designer and owner of Farrow & Wren, and lover of the best things in life. Check out her work at farrow-wren.com.
---
The Best Corned Beef in Cleveland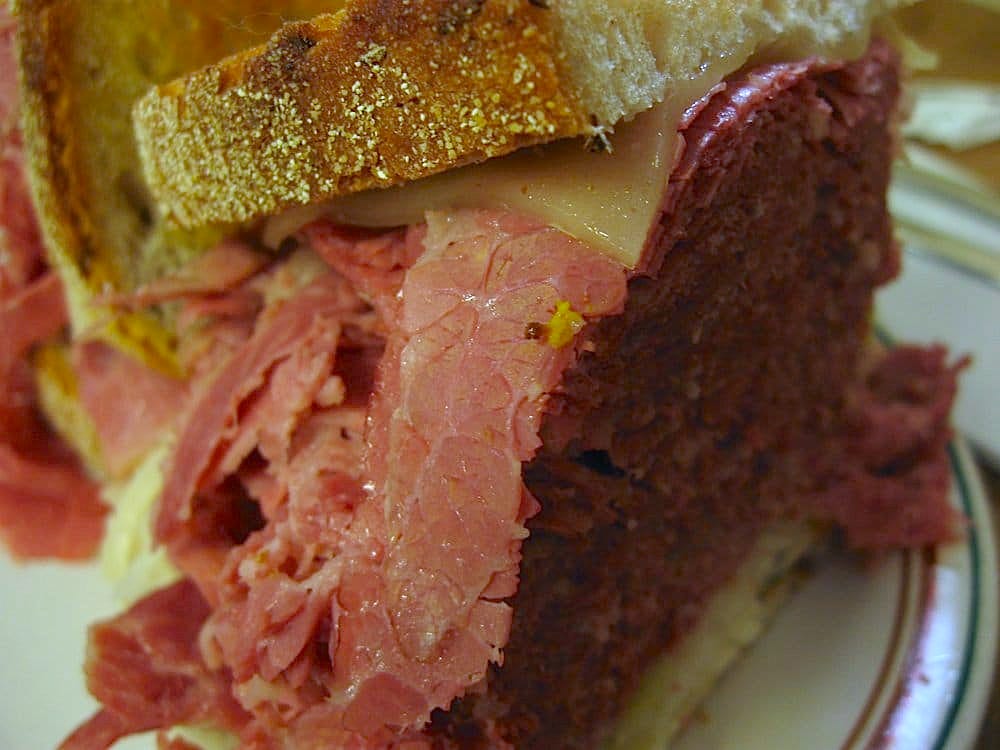 ---
Our Favorite Ice Cream Experience in Cleveland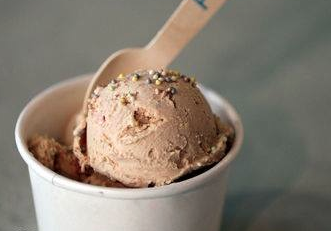 ---
If You Love Ribs, You're Going to Go CRAZY Over Ribsticks.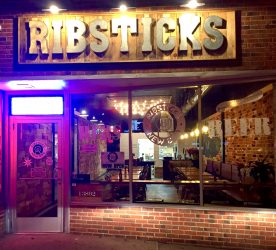 ---
Comfort Food: Warm Up with Shepherd's Pie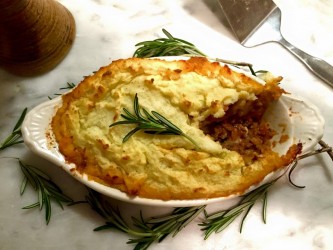 ---
 A Gooey, Juicy, Even a Bit Crunchy, Sloppy Burger You Will Love:
Nacho Burger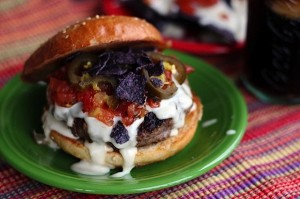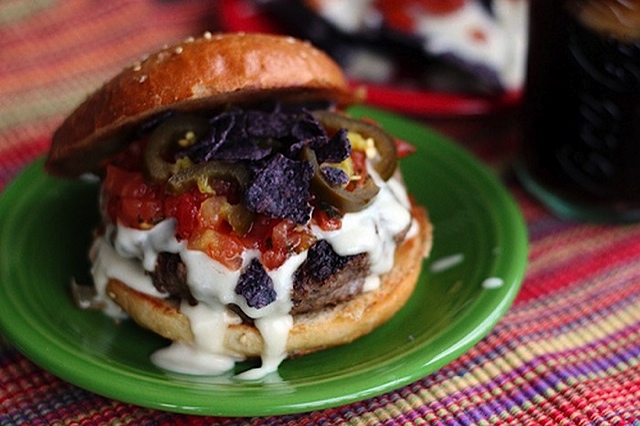 ---
Calling All Ice-Cream Fanatics! Try Our Waffle Ice Cream Sandwich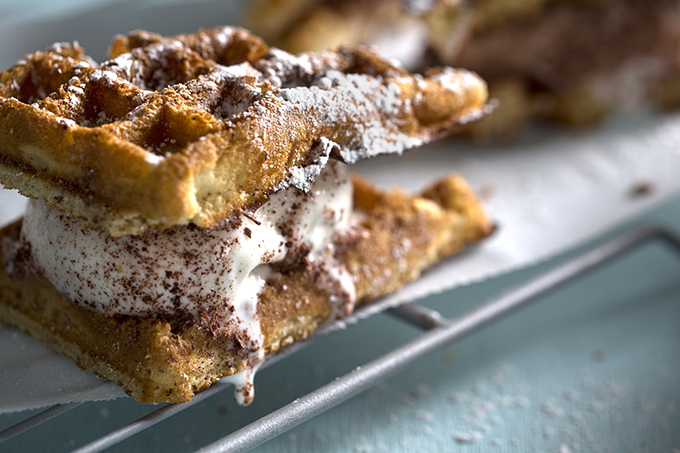 ---
Fish So Good…You Won't Even Realize How Healthy it is:
Zesty Creole Cod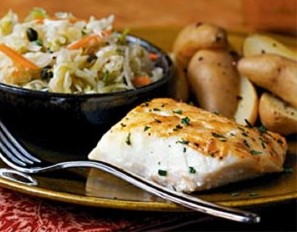 ---
Something Comforting, But Not Too Heavy:
Pork Sage Meatballs.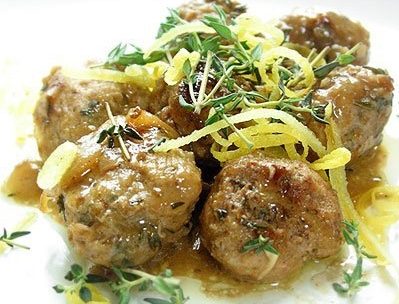 ---
A Tiny Little Seed That Packs a Big Punch of Nutrition.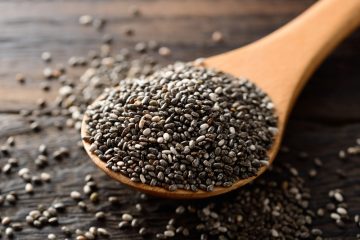 ---