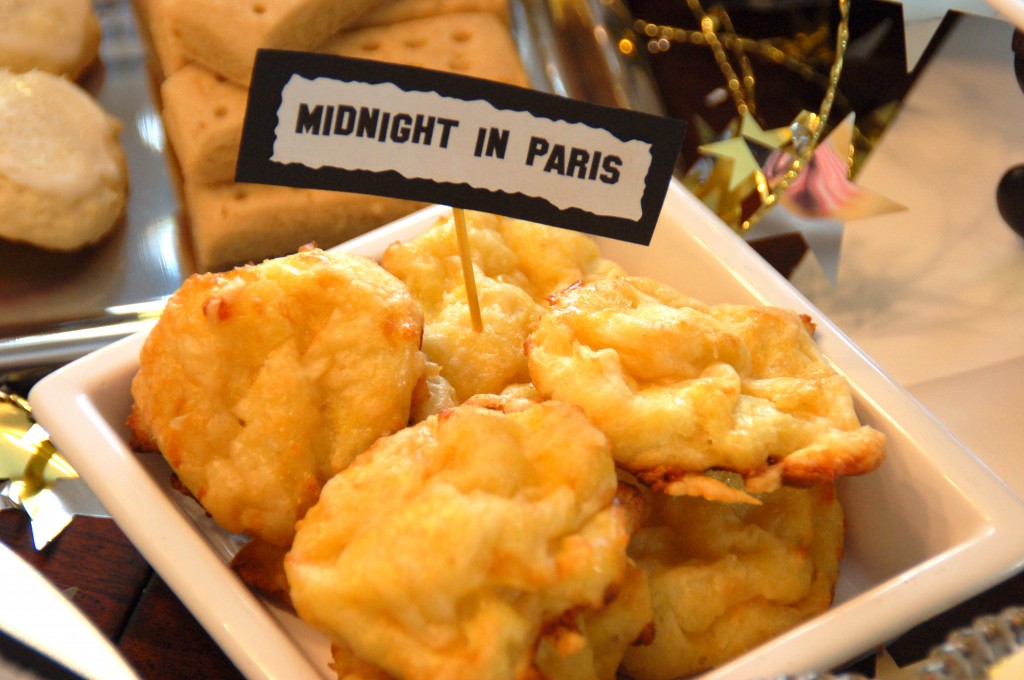 prepared by and photo by Emily Doscher

Nice appy, but just as delish as a bread side with just about everything.

Size:

makes about 20 puffs



Ingredients:
1 cup milk
8 tbsp (1 stick) sweet butter
1 tsp salt
1 cup sifted unbleached, all-purpose flour
5 eggs
3/4 cup grated Gruyere cheese
3/4 cup grated imported Parmesan cheese (+ 1/2 cup grated Parmesan to top puffs)



Directions:




Combine milk, butter and salt in a small saucepan and bring to a boil.  Remove pan from heat and add the flour all at once.  Whisk vigorously for a few moments, then return the pan to medium heat and cook, stirring constantly, until the batter has thickened and is pulling away from the sides and bottom of the pan -5 minutes or less.

Again remove pan from the heat and stir in 4 eggs, one at a time, making certain the first egg is completely incorporated before adding the second. Â Then stir in the cheeses.

Preheat oven to 375F. Â Lightly butter a baking sheet.

Drop the batter by tbsp onto baking sheet, spacing the puffs at least 1″ apart.

Beat remaining egg in a small bowl. Â Brush the tops of the puffs with the beaten egg, and sprinkle with additional Parmesan if you use it.

Set baking sheet on the center rack of the oven, reduce heat to 350F, and bake for 12-15 minutes, or until puffed and well browned. Â Serve immediately.