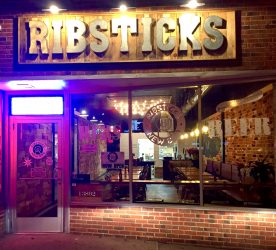 This might just be the most tender barbecue that you will ever have. And with good reason. Dr. Chef Lee (yes, he has a PHD in food service management) has been studying ways to make his meat the most tender; he says he experiments with "molecular gastronomy." He taught hospitality managementat Kent State for five years until he decided, it's now or never: jump ship and give his dream of a BBQ joint a go of it. And so, Ribsticks was born!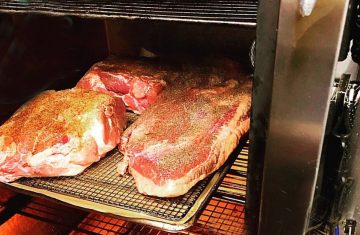 The most popular items on the menu seems to be the pork spare ribs and beef brisket but they also have short ribs on the weekends. Enjoy it with a side of herbed quinoa (not something you see every day at a BBQ joint), heirloom coleslaw, mashed potatoes, or my favorite, cheesy grits. When he's not perfecting his meat, he can be found baking. He bakes homemade bread daily and makes his own desserts. Finish off your meal with his German Chocolate Cake or Bread pudding–amazing. They have seasonal IPAs and $2 beers on Wednesdays. The restaurant itself has a great vibe with warm lighting and the smells of smoking ribs. Choose to sit down or get your order to go. You can even get IPAs to go!
Ribsticks, Cedar Center, 13892 Cedar Rd., University Heights.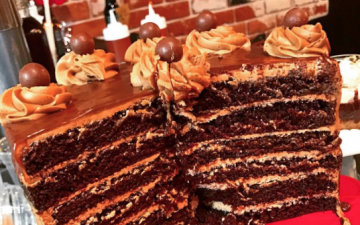 ---
In the mood for Ribs? Try Our sticky, gooey, finger-licking good luau-style ribs.