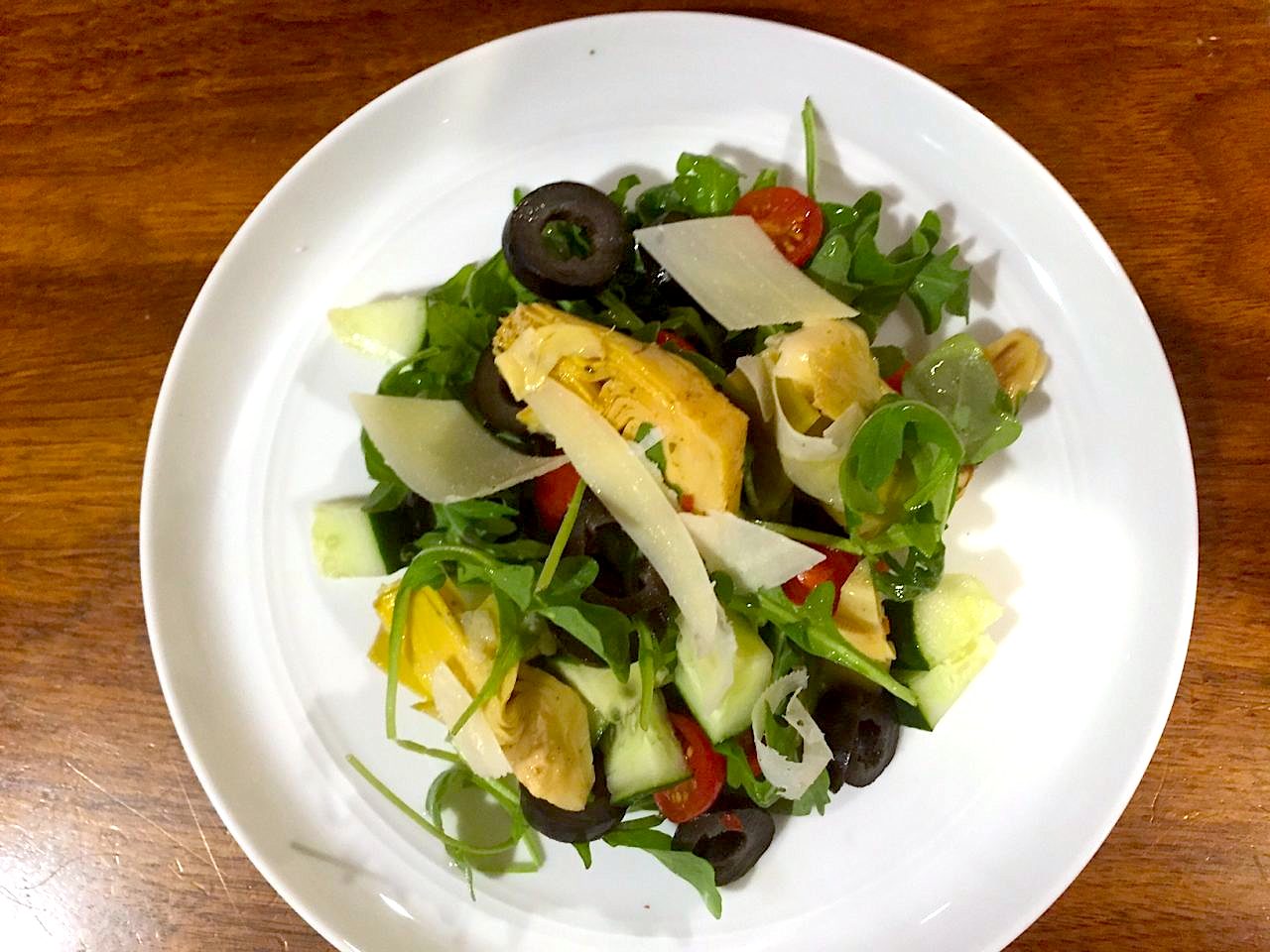 This salad is so flavorful and satisfying. It reminds me of Italy — fresh, simple and delicious. Have it as a meal with grilled chicken (save time by using Purdue Short Cuts Grilled Chicken) or as a vegetarian side.
Salad:
Arugula
Grape tomatoes cut in half
Sliced black olives
Cucumbers chopped
Shaved parmesan cheese
Marinated artichoke hearts
Grilled chicken (optional)
Dressing:
1/2 cup good olive oil
3 tbsp white (or red) wine vinegar
1 garlic clove chopped
2 tbsp fresh lemon juice
Toss salad. Whisk Dressing. Enjoy.