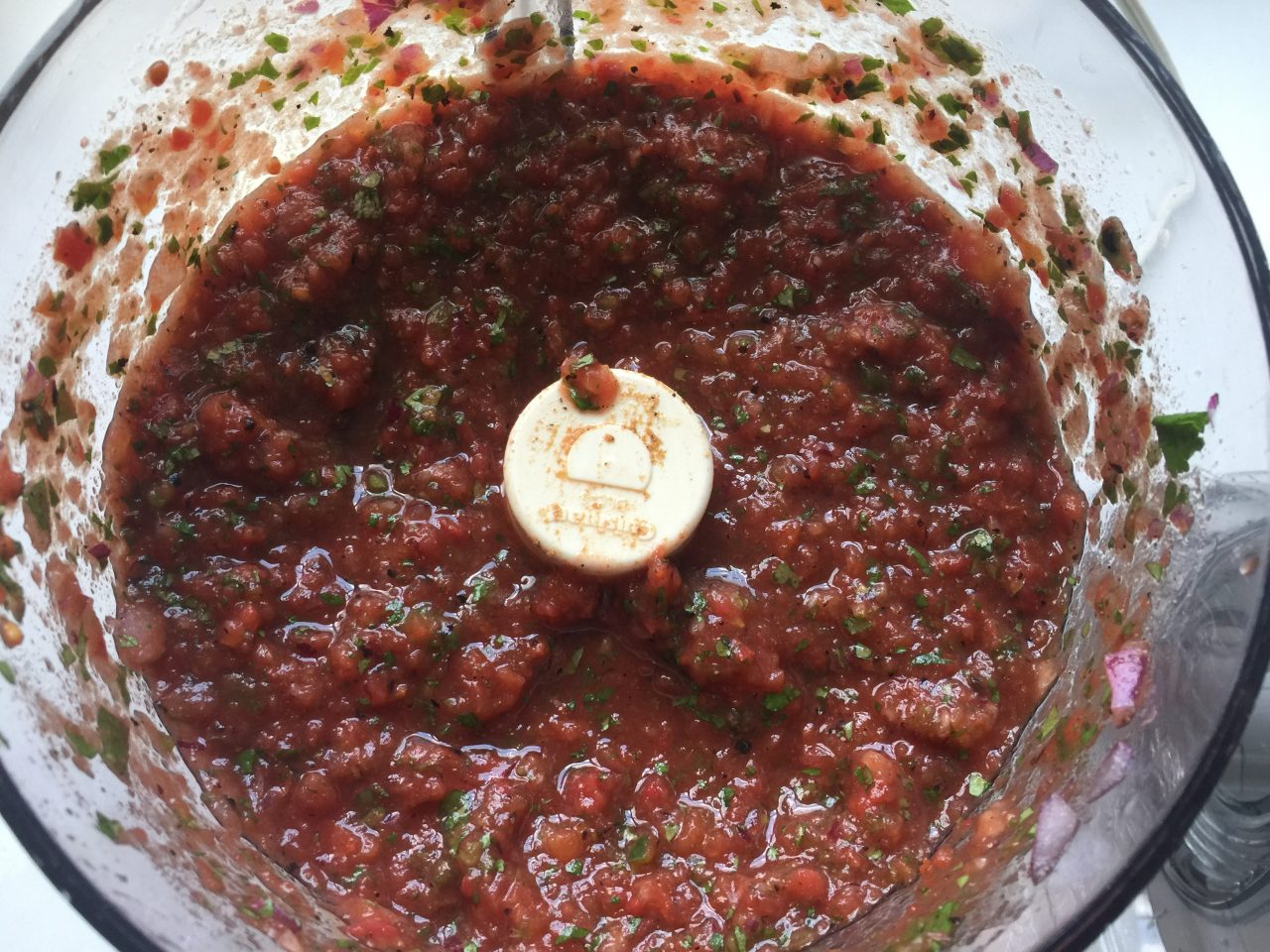 This is super easy to make and one of the best salsas I have ever had.
Ingredients:
3 15-ounce cans diced fire-roasted tomatoes*, slightly drained
1 jalapeño pepper (more or less depending on preferred spice level), stems and seeds removed, I leave in some seeds for more spice
1 cup chopped fresh cilantro, large stems removed
1 lime, juiced or 3 Tbsp
1/2 cup chopped red onion (or sub green onion)
1 tsp ground cumin
½ tsp sea salt
dash of pepper
1 clove garlic, crushed (or 1 tsp garlic-infused oil)


Directions:
Add tomatoes, pepper, cilantro, lime, onion, cumin, salt, and garlic to food processor or blender and pulse to mix. You're looking for a well-blended but semi-chunky salsa.
Taste and adjust flavor as needed, adding more salt for saltiness, lime for acidity, garlic for kick/zing, cilantro for herb flavor, or pepper for heat.
Serve immediately with chips of choice, such as tortilla chips, or kale chips!
Store leftovers in a well-sealed container in the refrigerator up to 1 week or in the freezer up to 1 month.