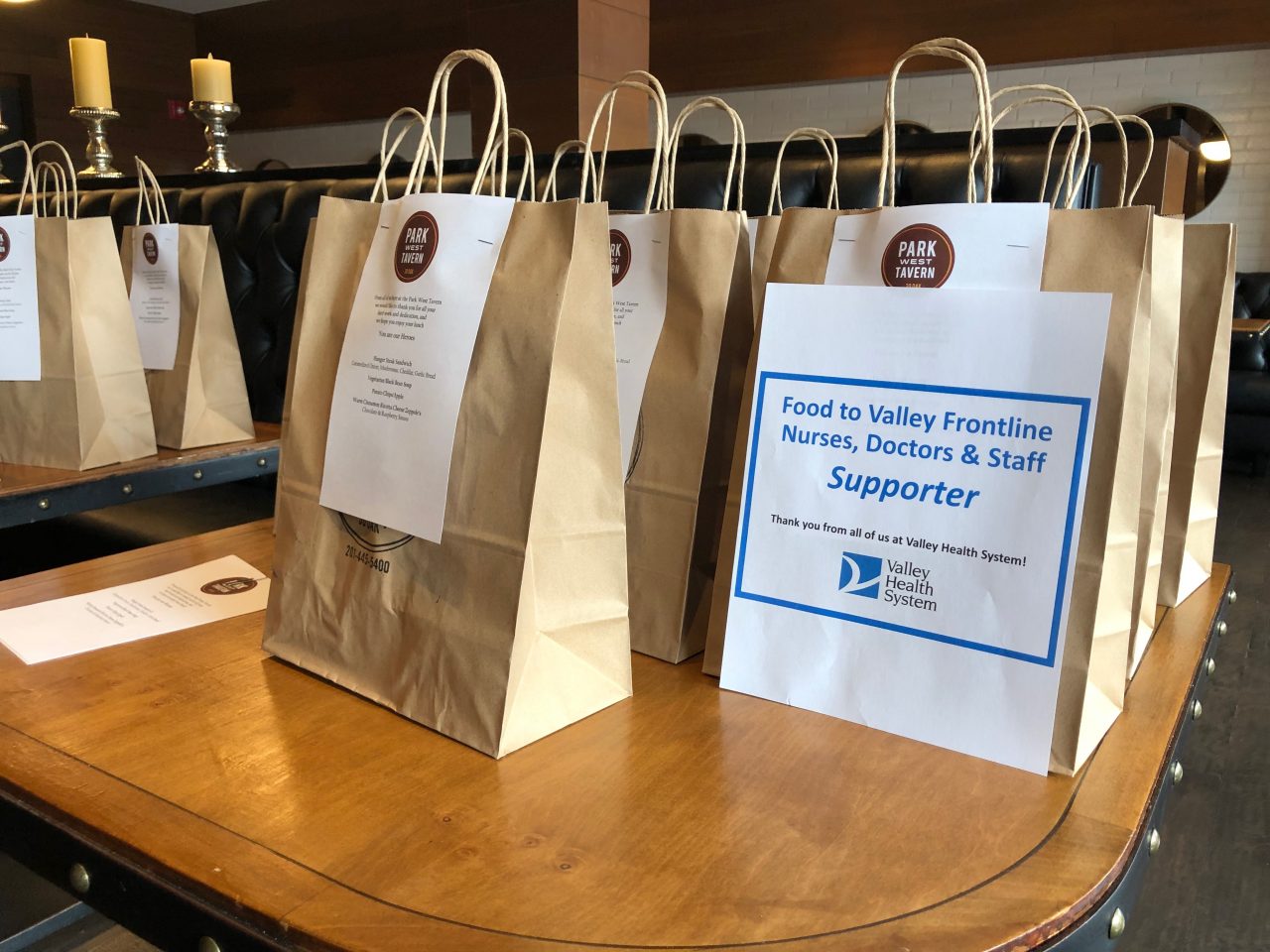 It is so important to acknowledge the important work being done by so many, including those who are supporting our front line healthcare workers.
Thank you to Park West Tavern for supplying meals for the doctors, nurses, and staff of Valley Hospital!!
If you are in a position to help this effort, you can do so by making a donation.
100% OF ALL DONATIONS WILL BE DIRECTLY USED TO AID OUR HEALTHCARE WORKERS DURING THIS CRISIS!
Venmo @PWTCoronaVirus19
or drop off or mail to:
Park West Tavern
30 Oak Street
Ridgewood, NJ 07450