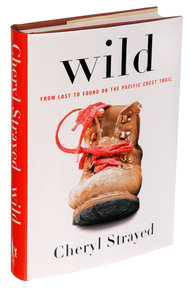 Wild' by Cheryl Strayed
Cheryl Strayed had her life fall apart when she was still in her mid 20's- personal disasters, tragedies, poor life decisions. Her Mother had just died painfully from cancer, she was dabbling in drugs, she divorced her husband, no decent job, no money, and even more bad things. She then made a courageous and unusual decision to solo hike the Pacific Crest Trail, from the Mojave desert to the Washington border. This is a grueling trip that makes even hardened trail fanatics think twice, but the author set off on her trip with a minimum of experience. 'Wild' powerfully captures the terrors and pleasures of one young woman forging ahead against all odds on a journey that strengthened, and ultimately healed her.
'The Interestings' by Meg Wolitzer
This novel is full of memories because it's about six friends who meet in a summer camp for artistic kids in the 70s and it follows their lives into the present, touching on each decade as they make their way to adulthood. The novel moves quickly and is never boring or slow as many things happen to each of these people as they face their lives. It felt voyeuristic, in a good way, to follow their ups and downs. I could relate because I also "grew up" at the same time. There is a bit of jumping around in time and significant foreshadowing which I found to be an effective story-telling device here.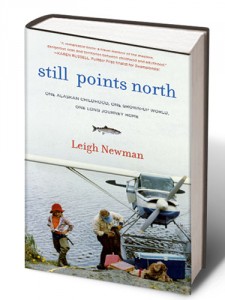 'Still Points North: One Alaskan Childhood, One Grown-up World, One Long Journey Home' by Leigh Newman
Growing up in the wilds of Alaska, seven-year-old Leigh Newman spent her time landing silver salmon, hiking glaciers, and flying in a single-prop plane. But her life split in two when her parents unexpectedly divorced, requiring her to spend summers on the tundra with her "Great Alaskan" father and the school year in Baltimore with her more urbane mother. With her father she fished remote rivers, hunted caribou, and packed her own shotgun shells. With her mother she memorized the names of antique furniture, composed proper bread-and-butter notes, and studied Latin poetry at a private girl's school. Charting her way through these two very different worlds, Newman learned to never get attached to people or places, and to leave others before they left her. As an adult, she explored the most distant reaches of the globe as a travel writer, yet had difficulty navigating the far more foreign landscape of love and marriage.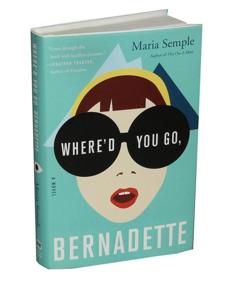 'Where'd You Go, Bernadette' by Maria Semple
Bernadette Fox is notorious. To her Microsoft-guru husband, she's a fearlessly opinionated partner; to fellow private-school mothers in Seattle, she's a disgrace; to design mavens, she's a revolutionary architect, and to 15-year-old Bee, she is a best friend and, simply, Mom. Then Bernadette disappears. It began when Bee aced her report card and claimed her promised reward: a family trip to Antarctica. But Bernadette's intensifying allergy to Seattle–and people in general–has made her so agoraphobic that a virtual assistant in India now runs her most basic errands. A trip to the end of the earth is problematic.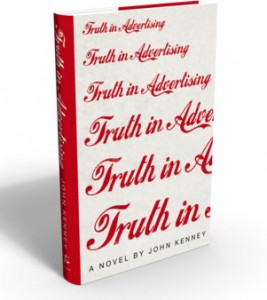 'Truth In Advertising' by John Kinney
Fin is lost and lonely. Except he doesn't know it. Despite escaping his blue-collar Boston upbringing to carve out a mildly successful career at a Madison Avenue ad agency, he's a bit of a mess and closing in on forty. He's recently called off a wedding. Now, a few days before Christmas, he's forced to cancel a long-postponed vacation in order to write, produce, and edit a Super Bowl commercial for his diaper account in record time. Fortunately, it gets worse. Fin learns that his long-estranged and once-abusive father has fallen ill. And that neither of his brothers or his sister intend to visit. It's a wake-up call for Fin to reevaluate the choices he's made, admit that he's falling for his coworker Phoebe, question the importance of diapers in his life, and finally tell the truth about his past. Don't forget to check out our book club recommendations that we update regularly.