Here's a side of Cleveland that could make your hair stand on end.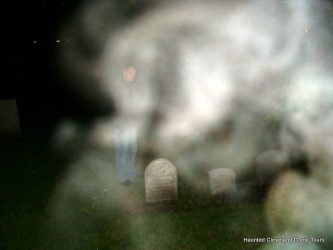 Haunted Cleveland Tours
Haunted Cleveland Ghost Tours has been around since 1999–they know their stuff when it comes to creep factor. They give tours to some of Cleveland's spookiest historic sites! Visit hair-raising sites like Squires Castle. Or visit the scenes of local crimes, like the famed Torso Murders, the most massive homicide investigation in this city's history, a two-hour tour to where 13 headless, mostly unidentified bodies were found. Let us know what you think…none of us have the guts to try it ourselves. $54.
Take a Tour with Psychic Sonya
Take a tour with Sonya Horstman, an ordained Spiritualist who claims she can communicate with the dead. Have dinner and ghost walk at the haunted Main Sreet Cafe in downtown Medina, Ohio. Dare to visit Northern Ohio Haunts and hear tales of murder and death in the areas known to be hunting grounds of the 1930s Torso Killer.  Visit a haunted museum and a witness paranormal activity at a cemetery. On Halloween eve, she'll take you go ghost hunting–caravan style ($30.)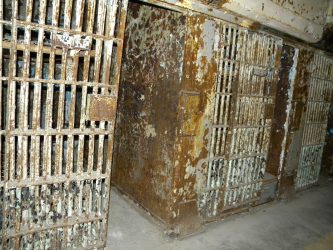 Haunted Heartland Tours
Walk through the historic (and sometimes creepy) Massillon Ohio Cemetery which houses over 25,000 graves, beautiful Celtic Crosses and some creepy mausoleums as well. Or the Ohio State Reformatory which first opened in 1896 to reform young offenders but eventually grew to house the most dangerous criminals made famous as the backdrop for The Shawshank Redemption. Here, ghostly presences linger, from the dungeons of solitary confinement to the West Wing showers, where a bent pipe marks the place where a prisoner hanged himself. Haunted Heartland was voted into the Top 10 Best Ghost Tour List in America by USA TODAY!