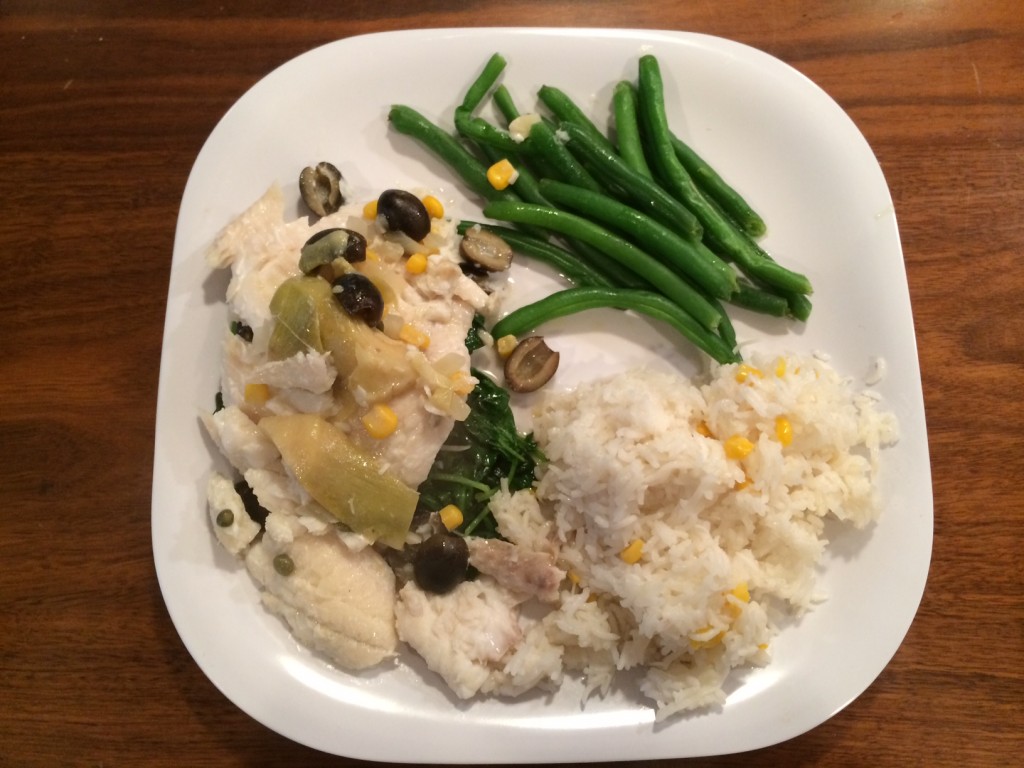 The weather was warm, and I was in the mood for a light fish. I threw together these ingredients and ended up making my whole family, even the 4 year olds, very happy. Serve over coconut corn rice, or sauteed spinach or kale.

Size:

4



Ingredients:
2 lbs. lemon sole (or any white fish)serve with light brown rice or coconut rice
1 can medium black olives - reserve 1/4 juice in the can
2 tbsp capers
2 cans artichokes quartered - reserve 1/4 of the fluid in the can
2 garlic cloves minced
1/2 small onion chopped
juice from one lemon
2 tbsp olive oil
1 tbsp butter-grass fed or ghee
1/2 - 1 cup white wine
sea salt and pepper to taste



Directions:




In large saucepan, saute garlic and onion in butter and olive oil for 3 minutes. Add artichokes, olives, reserved liquids and capers. Saute over low-medium heat for 3-4 minutes. Sprinkle salt on fish, and lay fish on top. Drizzle with olive oil and pour lemon juice over fish and into pan. Cover with lid or foil and cook until fish almost done (about 8-10 minutes for a thin fillet.) When fish nearly cooked through, add white wine, simmer for another 3-5 minutes.