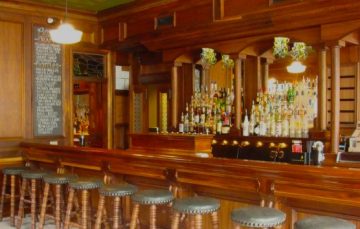 By William B Leahy
In Greater Cleveland, the demarcation between east and west is so pronounced that, so people say, a passport should be required for citizens to cross the Cuyahoga River from one side to the other. I am more than willing to venture across that imaginary divide from east to west, however,  if the inducement is sufficient.
I discovered that one of those inducements is the Stone Mad Pub, located on West 65th Street in the historic Gordon Square Arts District. It turned out that my drive to Stone Mad on the near west side was comparable to the drive downtown but without the parking challenges. I met two of my former law firm partners for lunch there, a concession to the fact that one of them lives in the west suburbs.
Stone Mad received its name from the Irish stonemasons who breathed in so much dust that apparently it drove them mad. To this day, Irish-Americans employ the term, "stone mad". Though the pub styles itself as "casual American", it has the feel of an intimate Irish pub, except that one can carry on a conversation without risking laryngitis.
The food is high quality with salads, hot sandwiches with fresh baked bread, brisket, Shepherd's Pie, burgers, pizza, salmon and trout on hand. I selected an excellent steak and cheese hoagie with fresh cole slaw far more creative than the customary fare. My partners went with a salad and a bounteous appetizer, respectively, each preceded by the soup of the day. My comrades had craft beers while I went with zinfandel, no doubt a gastronomic oxymoron when paired with a hoagie, but it worked for me. Our server, Nina, was charming, attentive and helpful. My conversation with the owner, Pete, before lunch revealed an entrepreneur decidedly proud of his creation.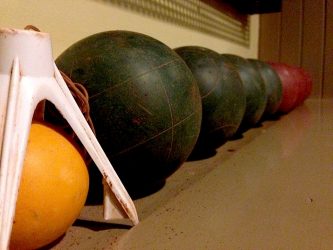 Most impressive, though, is the inviting atmosphere. In the better weather, one can dine on the attractive stone patio. Indoors, there are two intimate rooms, the first casual and comfortable with an adjacent enclosed bocce ball court–definitely not something you see every day. As a person with Irish and Italian ancestors, I felt right at home.
The second dining room is adorned in rich woods, as is the bar, and features comfortable seating. A fireplace burns brightly in this inviting room. The effect is decidedly cozy.  It is, in short, an ideal place to linger with friends and engage in stimulating conversation.
Without doubt, there is a place for fine dining at the likes of Lola, Table 45, Giovanni's, Fire Food and Drink, ML Tavern, Pier W… all excellent. If you want to emerge from a more casual  experience with a warm feeling and a song in your heart (possibly "Danny Boy" if you had a second Guinness or a Puccini opera if you played bocce), try the Stone Mad Pub. If you hail from east of the Cuyahoga, I can attest that you won't be asked to produce a passport before crossing the crooked river
1306 W 65th St, Cleveland, OH 44102.
---
If You Love Ribs, You're Going to Go CRAZY Over Ribsticks.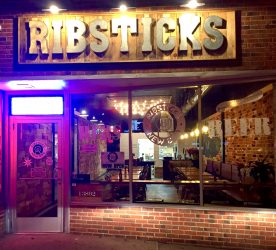 ---
Comfort Food: Warm Up with Shepherd's Pie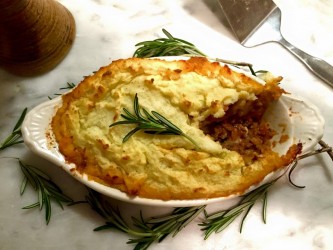 ---
 A Gooey, Juicy, Even a Bit Crunchy, Sloppy Burger You Will Love:
Nacho Burger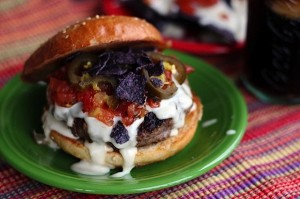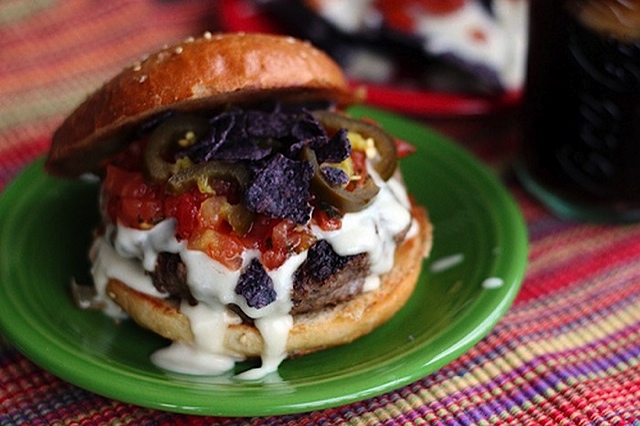 ---
In the mood for Ribs? Try Our sticky, gooey, finger-licking good luau-style ribs.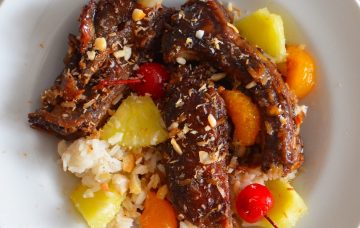 ---
When Should Your Kids Start Specializing in Sports?
Find Out What the AAP Says.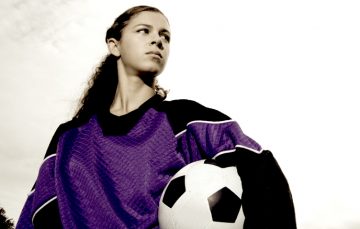 ---
Stressed Out Teens: CP and Honors and AP, Oh My!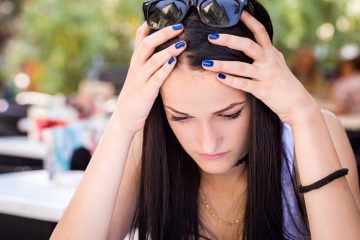 ---
If You Love Ribs, You're Going to Go CRAZY Over Ribsticks.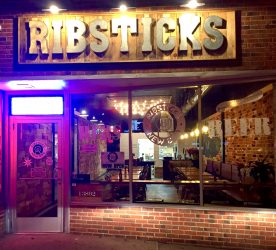 ---
10 Surefire Ways to Destroy a Marriage...Besides Cheating.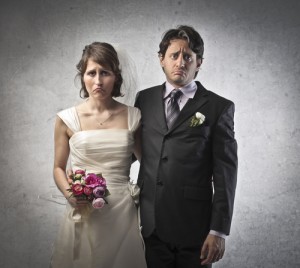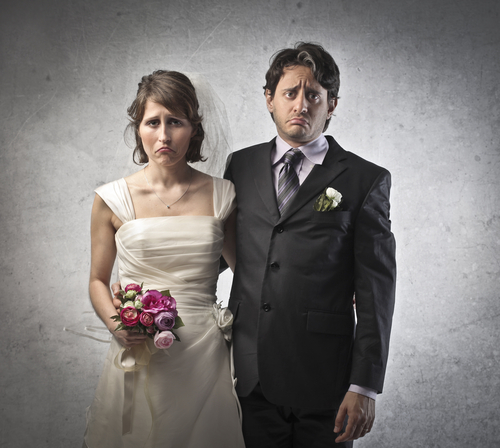 ---
One bite will transport you to a place just shy of heaven:
Chocolate Chip Oreo & Fudge Brownie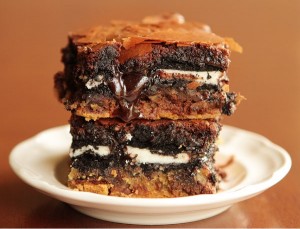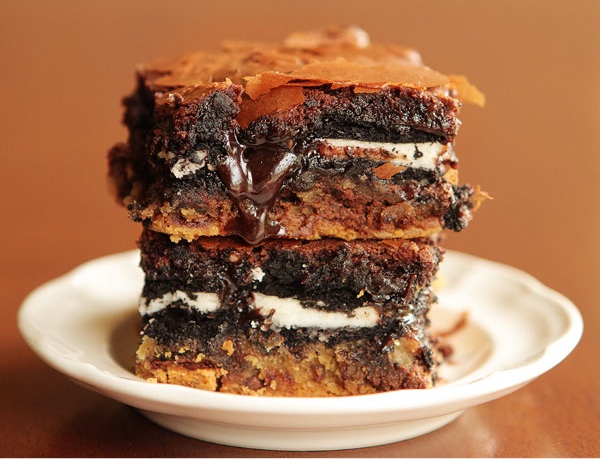 ---
Please Tell Me That Chocolate is Good for Me.