Don't have time to host a cookie exchange or even bake for one. With time in limited quantity now days, there are many online retailers that ship delicious Christmas and Hanukkah cookies. If you are stumped trying to figure out what to send friends and family, these shops can deliver right to the door of everyone on your list.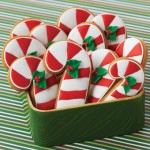 1. Elenis Cookies – Nut free, Kosher, adorable winter, Christmas and Hanukkah themed cookies.
Since 1997, Eleni's New York has been a must-stop at Manhattan's iconic Chelsea Market, later followed by an Upper East Side location and an expansive website. Today, Eleni's custom cookie creations are a favorite of celebrities, luxury brands, Fortune 500 companies and cookie lovers alike.In addition to her stores, Eleni's signature hand-iced sugar cookies can be found in Bergdorf Goodman, Barney's and Dean & Deluca to name a few.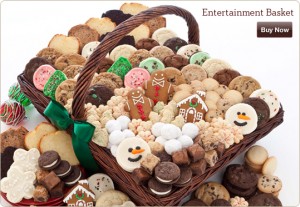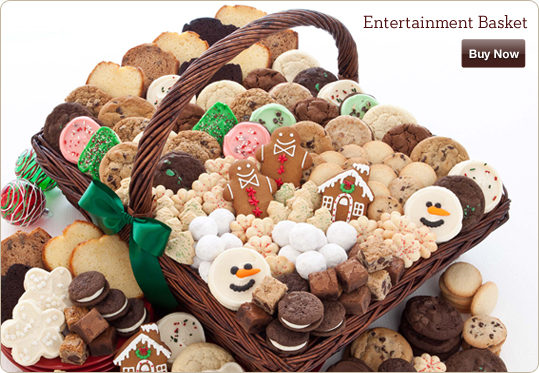 2. Cheryls Cookies – Nut free, Kosher, Assortment of fresh-baked gourmet cookies, brownies, cakes, and desserts, famous buttercream frosting and a wide array of gift options.
Cheryls new Holiday baskets are overflowing with buttercream frosted cookies, signature brownies, Holiday spritz cookies, pecan butterballs, buttery shortbread cookies, assorted brownie mini's, cake slices, buttercream layered chocolate cookie sandwiches and very special gingerbread cookies.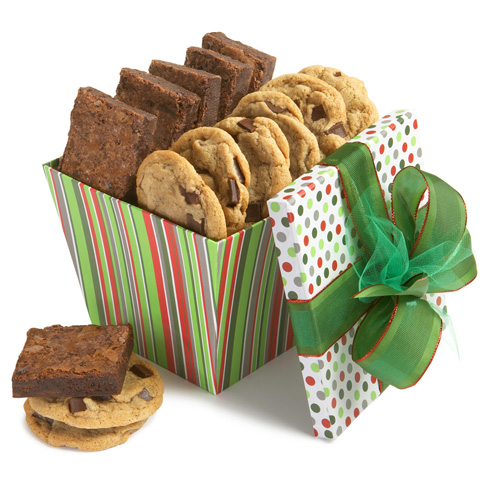 3. Harvard Sweet Boutique – Baked to order gourmet desserts gifts: Gourmet Cookies, Brownies, Toffees in beautiful and unique gift boxes, for all occasions
Harvard Sweet Boutique's specialty is putting together unique and spectacular dessert gift packages brimming with freshly baked gourmet cookies, toffee, and brownies. You'll find flavors to suit every fancy, and box designs to reflect a wealth of styles. Sweets are made fresh, by hand, in small batches, using only the best ingredients available – including pure, double-strength Madagascar vanilla, deeply dark Belgian chocolate, and fresh roasted nuts.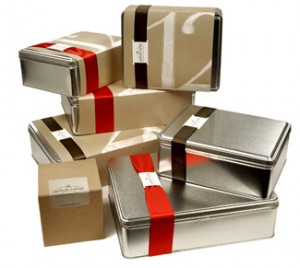 4. Chucklet & Honey – Southern Bakery Cookies with flavors like Pumpkin Toffee Chocolate Chip, Peanut Butter Oatmeal Fluffernutter, and the Chucklet and Honey.
Chucklet & Honey, based in Nashville, Tennessee, is a company that is not only founded on the Southern traditions of fresh ingredients and sweet treats. Chucklet & Honey offers rich, deliciously dense cookies with a Southern flair, all wrapped up in a package designed by a seasoned pro. Each cookie weighs in at a deliciously dense 2 ounces, cookies made fresh from scratch, in small batches daily.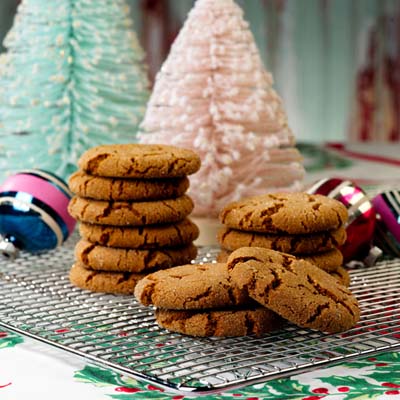 5. Magnolia Bakery – Famous bakery now sells online assortments.
The iconic New York City bakery Magnolia, whose cupcakes were made famous by Sex and the City, sells cupcakes online. The online Magnolia store sells not only the iconic cupcakes, but cookies, cakes and pies too. Cookies include mini peppermint meringues, sno-ball cookies, chocolate wafer whoopies, sugar rolled and chocolate dipped shortbreads, gingersnaps, crinkles, macaroons, cranberry chocolate chunk, snickerdoodle, chocolate chunk and sugar cookies.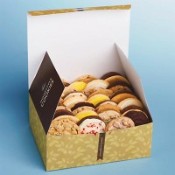 6. Harry and David – America's gourmet gifting experts since 1934.
Harry and David have a great selection of both traditional and modern cookies. They offer Tree Shortbreads, Dipped Chocolate Sandwich Cookies, Chocolate Chip Cookies, Classic Shortbreads, Lemon and Cherry Shortbreads in chocolate, Ginger Cookies and Peppermint Crunch Cookies (yum).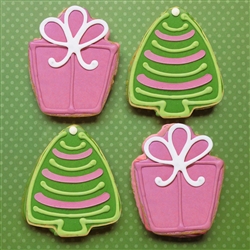 7. Fancypants Bakery – Nut free, Decorated cookies, gourmet cookies, and cookie favors for all occasions.
Fancypants Bakery make fantastic gifts for friends and family anywhere in the country. Pick from one of the hand decorated collections to ship nationwide. Or if you're throwing a Christmas party, select some individually bagged party favor decorated cookies to add some extra Christmas spirit to your event.
---
15+ of Our Favorite Family Games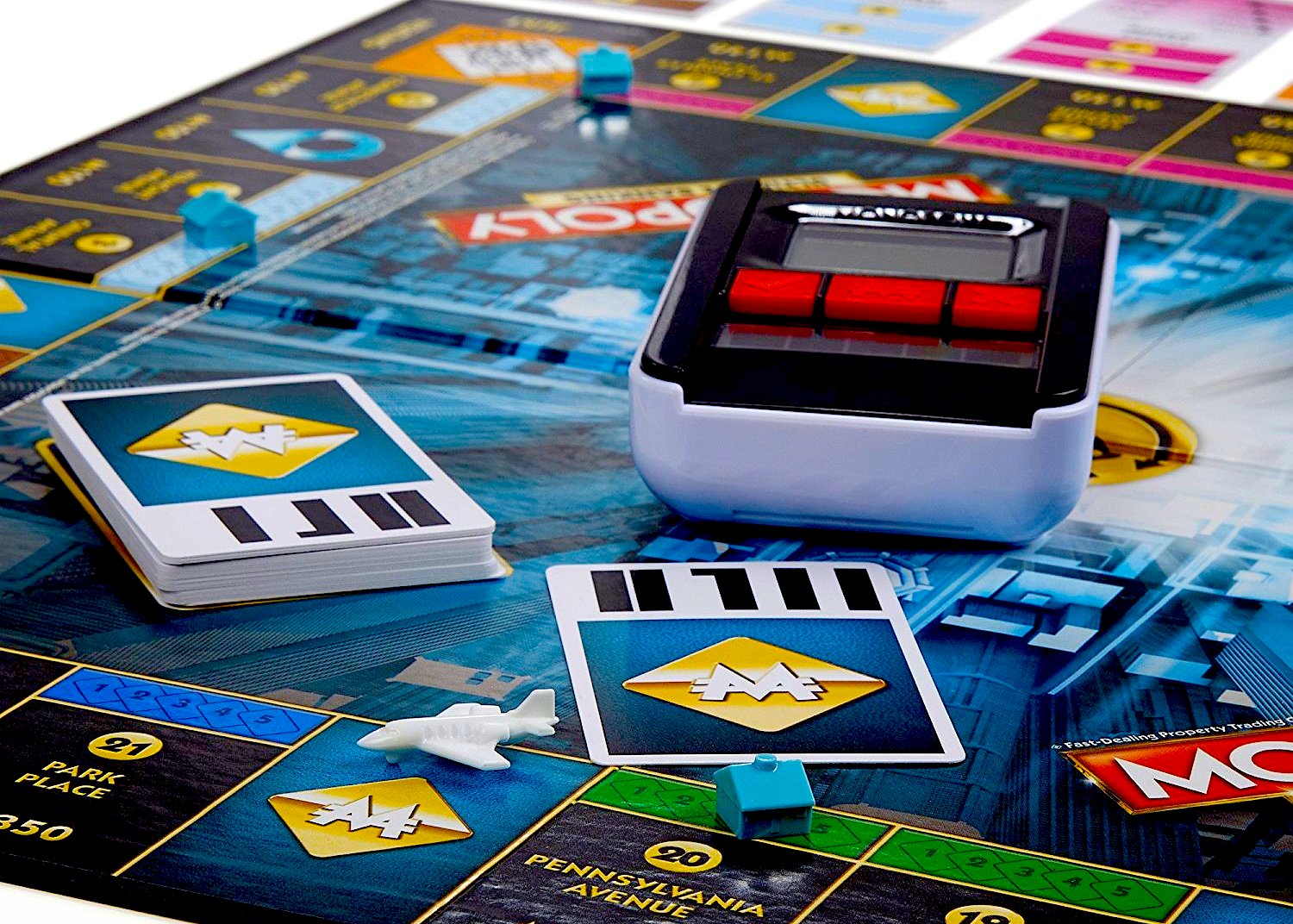 ---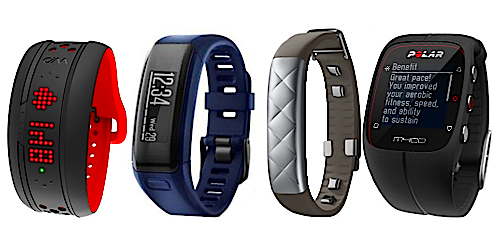 ---
One of Our Favorite Holiday Cookies:
Peppermint White Chocolate Chip Cookies.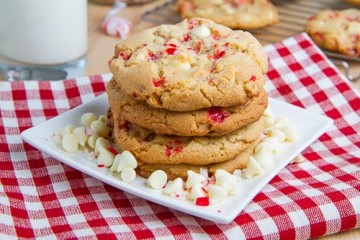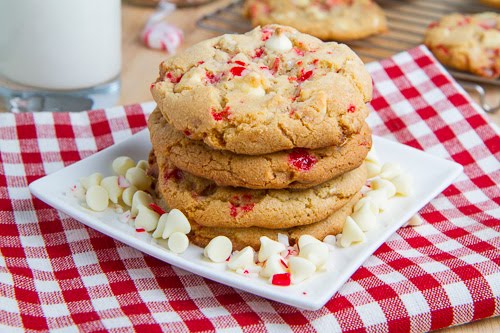 ---
Is Your American Girl Doll Breaking the Bank?
Find Out Where You Can Shop & Save Big.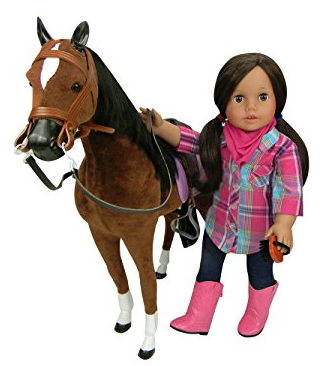 ---
---
Tips for Talking Around the Table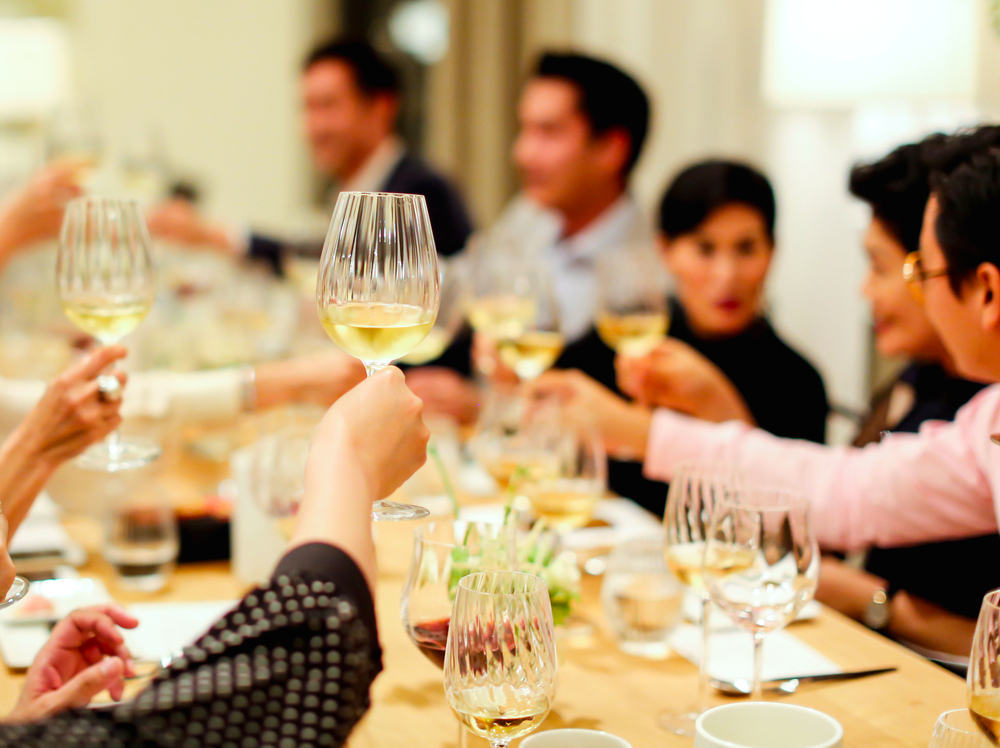 ---
Have Our Kids Lost the Art of Conversation?!?!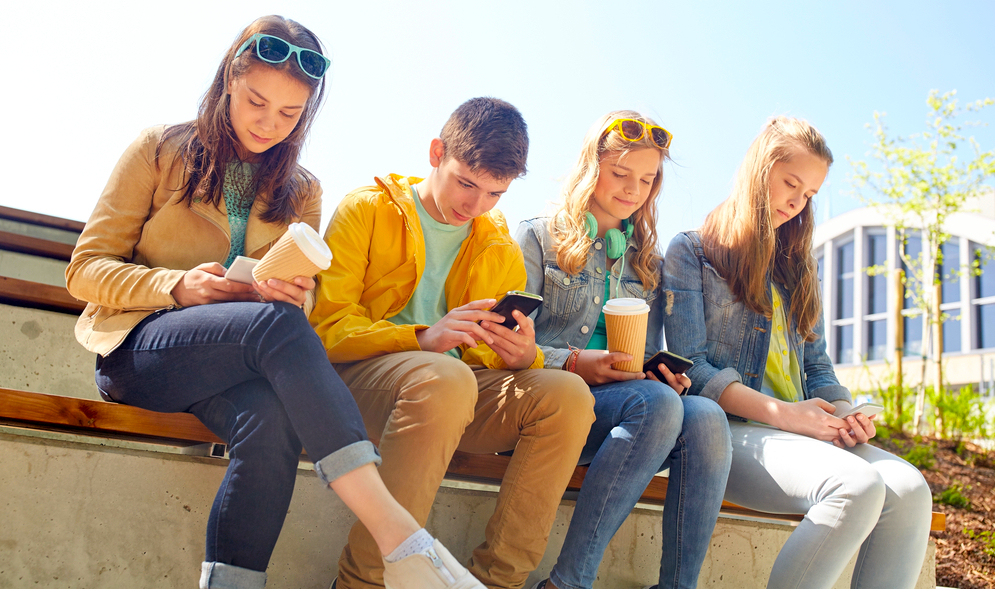 ---
10 Places That Parents Hate…and Kids Love