The first time I visited Puerto Rico was when I took my three girls to get away from the boys in our family. It was so great, I took them back the next year. Since, I've been several times with just Larry, a couple times on "Girls' Trips", and with the whole family. We went last weekend to celebrate our Anniversary on New Year's Eve. Here is why I will continue to go back.
The flight

is 3 1/2 hours, wheels up to wheels down, sometimes quicker. With

no customs

to contend with, you are toes in the sand in 6 or so hours door to door.
There are

multiple flights

a day so you aren't a slave to the one flight a day common on other Caribbean islands.
There are several

nice hotels literally five minutes from the airport.

This last trip, I was on the beach earlier on the day we travelled than the following day. We stayed at the Intercontinental  and it was very nice. The Ritz is right there, and the El San Juan is a decent place to stay as well, especially if you like gambling.
There are

amazing restaurants,

Cocina Abierta in the town of Condado, is possibly my new favorite place from a culinary experience standpoint, but there are tons of great places to choose from.

San Juan

is bustling and has great energy, but walk through your hotel to the other side and you escape to a beach resort with frozen drinks surf side in less than a minute.
Worst PR experience to note: Night Kayaking on a Bioluminescence Tour (we didn't see any glow, but it was still a little adventure.)
Best PR experience: Ritz Carlton Reserve Dorado Beach (really expensive now, less so when we went, but probably top 3 favorite couple getaway.)
---
EXPLORE MORE OF PUERTO RICO:
Heather's Family Beach Get-Away Off the Beaten Path: Ponce, Puerto Rico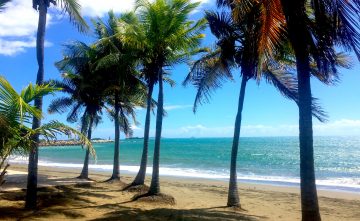 ---
Thinking of Getting Away? Here are Some More Ideas:
Ever Considered Taking a Family Adventure…by Train? Amtrak Adventures.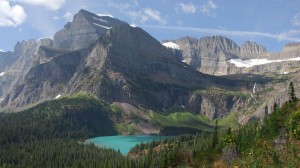 ---
Fabulous Family Resorts with Kids.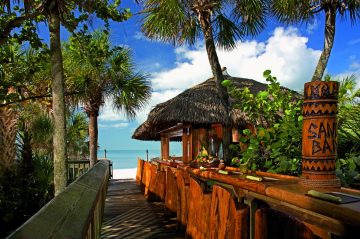 ---
 Las Vegas and the Grand Canyon.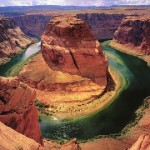 ---
Golfing with Kids.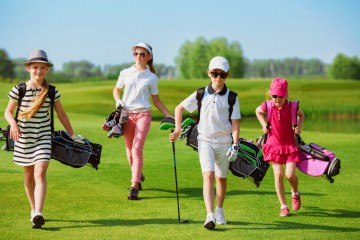 ---
Tips for Planning the Perfect Disney Vacation