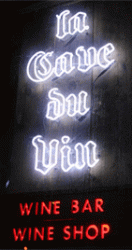 House-crafted Mezcal Cocktails
Wednesday at 6:30 PM, March 23
Spend the evening enjoying tastings of different expressions of Mezcal Vago, as well as, house-crafted mescal cocktails while rocking out to punk rock. Mezcal Vago is known for small batch mezcaleros from the mountains of southern Oaxaca. All of the Vago mezcals are joven (young), clear, made in a traditional palenque with no additives, and never blended. It's the good stuff! La Cave du Vin, 2785 Euclid Heights Blvd, Cleveland Heights, Ohio 44106
* Fancy pants not required.
Thursday, March 24 at 6:30pm
We're putting on our fancy pants* for a cocktail party! La Cave du Vin will be partnering with Haus Alpenz to showcase their line up of esoteric spirits, aromatized wines/aperitifs, and liqueurs. Indulge in a special cocktail menu featuring small bites and charcuterie.  La Cave du Vin, 2785 Euclid Heights Blvd, Cleveland Heights, Ohio 44106.

Polish for a Day
Dyngas Day Festival •  March 28  •  10am – 9pm
Historically a Polish tradition, Dyngus Day celebrates the end of the observance of Lent and the joy of Easter. It has become a wonderful holiday to celebrate Polish-American culture, heritage and traditions. Live entertainment including Polka Bands, Polish Food, Piwo, Miss Dyngus Pageant, Polish Folk Dancing.  You can take a shuttle service around the festival; stops are marked with red & white balloons. www.clevelanddyngus.com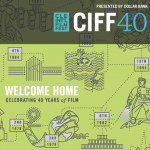 Cleveland International Film Festival Gala  •  Wednesday, March 30, 2016
Get the party started for the Cleveland International Film Festival by celebrating at The Opening Gala.  Gala includes a viewing of the film Good Ol' Boy. Party starts at 7:00pm at Tower City Cinemas. Good Ol' Boy showing is at 9:00 p.m. at Post Office Plaza in Tower City Center. Gala Tickets $200 per person. Cleveland Film Festival.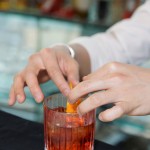 The Art of the Cocktail  • Thursday, March 31  • 6:30pm 
Join the folks at Fire Restaurant and Watershed Distillery for an evening of learning, mixing and imbibing. Mix up some favorites, nibble on snacks and sample as you go. Learn about the history of the cocktail, cocktail culture and about the various ingredients essential to the process. $40. Sign up on line at https://www.firefoodanddrink.com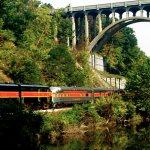 Railroad Ghosts, Legends and Stories Train Ride   •   Friday, April 8 • 6:30 pm
Ben Franklin famously said that the only certainties in life are death and taxes. Come out for a special train ride through the Valley and hear stories of crooked ghosts, shady dealings, and lost buried treasure! Grab a glass of wine, beer or other refreshment from the concession car. Tickets are $20 per person. Pre-sale only.
Cuyahoga Valley Scenic Railroad, cvsr.com/special-events

PESTIVAL!  •  Friday, April 15
Celebrate Eradicating the Invasive Garlic Mustard! 
Don't miss the annual cocktail-style reception featuring creative cuisine made from garlic mustard, an edible, invasive species pulled from the Nature Center grounds each year.
Wine, beer, soft drinks and a signature Pestival cocktail
Meet the Chefs: 6 to 9 pm — $90 ($40 tax deductible, limited availability)
Open Tasting Guests: 7 to 9 pm — $65 ($25 tax deductible)
Nature Center at Shaker Lakes, 2600 South Park Boulevard • Cleveland, Ohio 44120.
Then Invade Gigi's on Fairmount, the official post-Pestival party spot! Gigi's will donate 10 percent of all sales to the Nature Center at Shaker Lakes.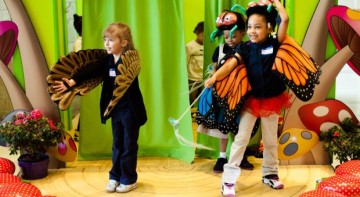 Big Spring  • Through Sunday, April 24
Cleveland Botanical Garden awakens your senses with Big Spring, a supersized indoor and outdoor celebration full of vibrant colors, fresh scents and the familiar sound of spring showers. Enjoy the Toadstool Theatre, the Ladybug Labyrinth, and the Mad Hatter's Tea Party. Explore a wonderland of imagination and fun filled with towering flowers and larger-than-life ladybugs. $12/non-member adult. $8/non-member child (3 – 12). Free for children under 3.
Cleveland Botanical Garden, 11030 East Boulevard, Cleveland, OH. 44106
Don't Miss our TOP 10 THINGS TO DO for Your Cleveland Stay-cation!