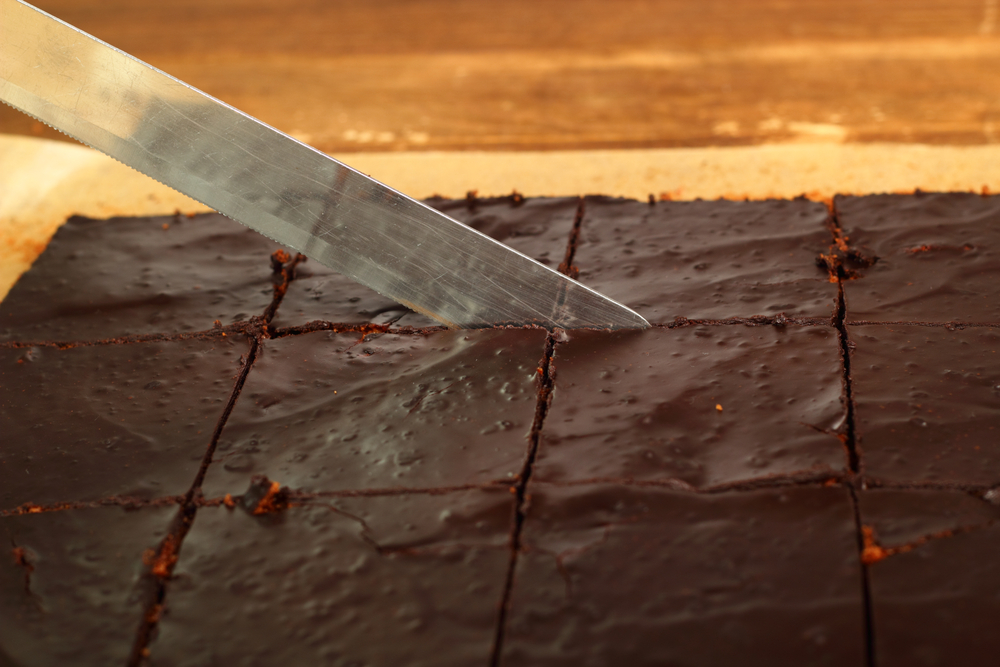 Size:

15 and up depending on how you cut it



Ingredients:
Unsalted butter for pan
1/2 cup all purpose flour
1/2 cup unsweetened cocoa powder
pinch of kosher salt
1/2 teaspoon baking powder
4 large eggs, separated
1 cup sugar
3 tablespoons boiling water
1 teaspoon pure vanilla extract



Directions:




Preheat the oven to 350 degrees. Butter and flour, or line with parchment, a 10 1/4 x 15 1/4 x 3/4 inch jelly-roll pan. Sift together the flour, cocoa, salt, and baking powder. Set aside. In the bowl of an electric mixer fitted with the whisk attachment, beat together the egg yoke and sugar until fluffy, on medium-low speed. Beat in boiling water and vanilla. Fold in dry ingredients in three additions. Beat egg whites in separate bowl until stiff but not dry, and whisk a quarter of them into batter. Fold in remainder of whites, and spread batter evenly in a pan. Bake until the cake springs back when gently pressed, about 15 minutes. Cool in pan.

You can then add any chocolate frosting or glaze recipe you like.