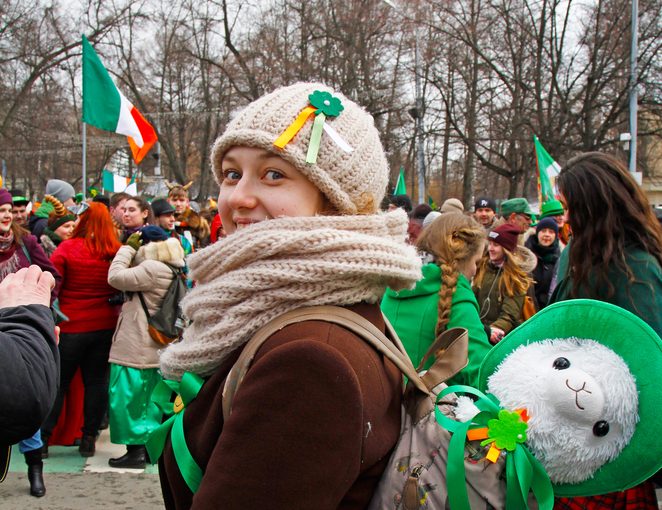 Written by Kelly Gibney at Colby College for Spoon University
Many of us remember arriving in our elementary school classrooms the morning of St. Patrick's Day looking into our cubbies and seeing sparkling gold dust, supposedly left behind by the mischievous leprechauns that had visited our classrooms the night before. We checked our mini pots that we made the week before to find small chocolate gold coins awaiting us.
Growing up, St. Patrick's Day tends to become less and less enchanting. Maybe you wear green if you're festive, maybe you use the holiday as an excuse to celebrate with your friends that weekend. If you're crafty, you might add some green beer to the mix.
However, if you've got a bit o' Irish in you like me, and grew up with parents who truly embraced this Irish holiday, you may have some other traditions that make this day a bit more special, even at this age.
Take a Quiz to Find Out How Irish You Are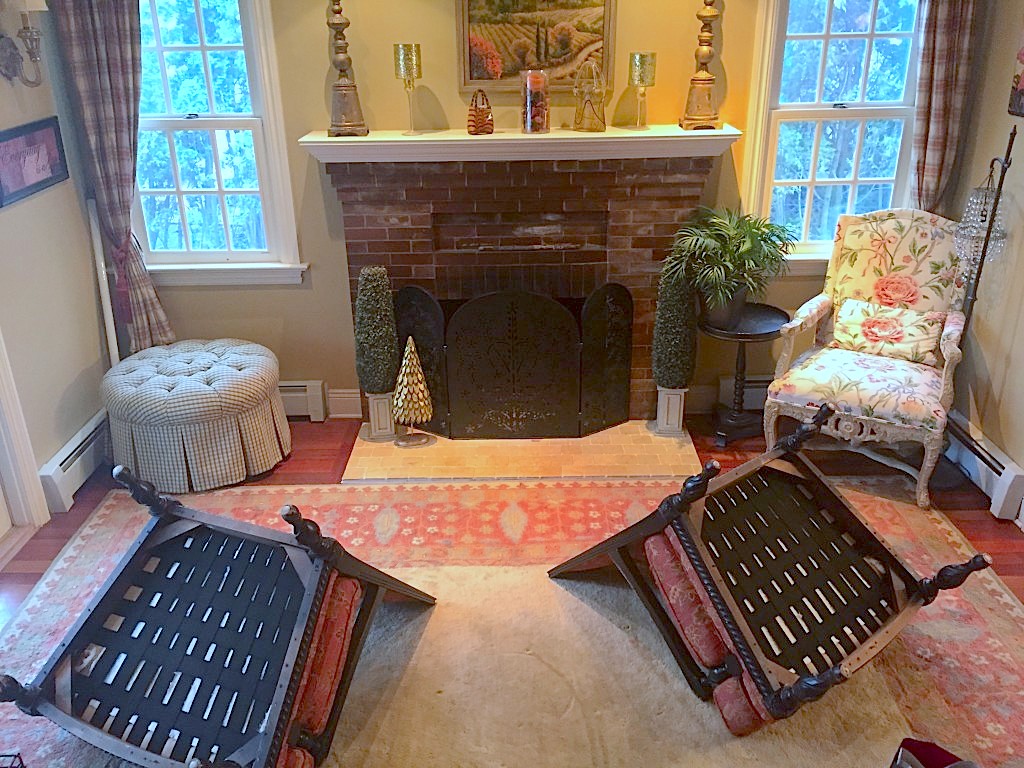 UPSIDE DOWN FURNITURE-St. Patrick's Day did not begin correctly in my house if my siblings and I didn't walk downstairs to see all of our living room chairs flipped over. As we flipped the furniture right side up, we giggled as we knew this meant those prankster leprechauns had been here. Photo by Aidan Gibney
GREEN MILK WITH OUR LUCKY CHARMS-Yes, Lucky Charms cereal on St. Patrick's Day is cliché as the cereal's mascot is a leprechaun, but green milk is definitely not something you encounter every day. As a kid, opening the fridge on the morning of St. Patrick's Day meant seeing a milk carton filled with some green liquid. It may have appeared a bit unappetizing, but milk is milk – it tasted the same AND allowed us to really embrace the holiday spirit.  

CANDY IN SHOES

–Here's a tradition that isn't just exciting for little kids. Everyone loves candy, even if it's early in the morning, and especially when they have a full day of classes ahead of them. Try this with your roommate, and give them a nice surprise when they're hurrying off to their 8 am.Finding candy in your homemade "Pot O' Gold" as a kindergartener was exciting, but finding candy in your shoes as a college student is even better. Leprechauns may be mischievous but they sure know how to make people happy.
ST. PATRICK'S DAY PARADE-Now, granted, St. Patrick's Day Parades don't exist everywhere, which is why my family and I would have to the make the twenty-minute drive to Nutley, New Jersey to watch one. However, what's twenty minutes when you get to experience a whole day of Irish music, food and good company?Decked out in our favorite Irish apparel (shout out to my four leaf clover earrings that served me for so many years), my siblings, family friends and I would run down the streets of Nutley following the parade as our parents enjoyed a few Guinness's at a local pub. Find your own local St. Patty's Day Parade. 
IRISH MUSIC-A favorite in my family, St. Patrick's Day was not complete unless there was Irish music playing, preferably live music. Lucky for me, having a dad and many uncles who love to sing made this tradition one I could count on.Whether it was belting out "Danny Boy" and "Whiskey in the Jar" in our basement, or having my dad's band, the "Poor Finians," playing at a local bar with Irish step dancers dancing along, there was always an abundance of Irish music to enjoy. And I assure you, this tradition can be done by you too. Pump those Irish tunes and start singing'. Photo by Janine Gibney
CORN BEEF, CABBAGE, AND IRISH SODA BREAD-Probably the most well-known St. Patrick's Day tradition is the meal that ends this holiday each year. While Irish food usually gets a bad rep for being bland, a warm piece of Irish Soda Bread with melted butter always seems to hit the spot.And of course, to go along with the green theme, my mom always makes sure to have a side of bright green colored mashed potatoes. All hail festive food.

MOVIES

–Now, many do not think of movies when they think of St. Patrick's Day. However, my dad says this may just be his favorite part. Curled up on the couch watching a movie, a glass of Guinness to the right and an Irish Jack Russell Terrier (yes my dog, Toby, was even born in Ireland) to the left, may just be the perfect way to end the day.Whether the movie be the Quiet Man, Leap Year, or a personal favorite, P.S. I Love You, you really can't go wrong with any movie that features the beautiful landscape of Ireland.While many of these traditions are ones that you may not be able to do in your dorm room (flipping over your dresser may not be the best idea), some of them definitely are. Slip some candy into your roommates shoes, dye an item of food green, or turn up the Irish music. Be safe, be festive, eat a lot and have a wonderful St. Patrick's Day!
First published March 2017
---
Take a Quiz to Find Out How Irish You Are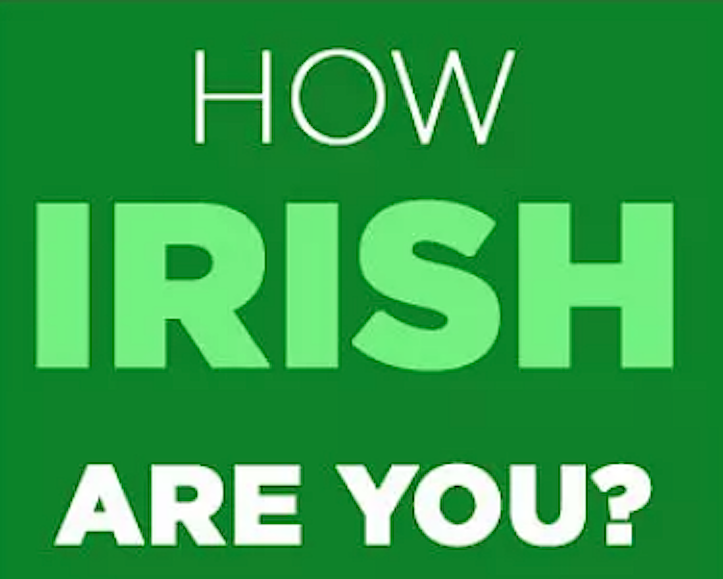 ---