There is something informational and fun about taking a brewery tour. The tour will give you a brief history of the brewery and walk you through the factory. Children are sometimes welcome to come on the tour, but of course may not taste the beer which follows the walking tour. Some of these breweries also have a restaurant.
NEW YORK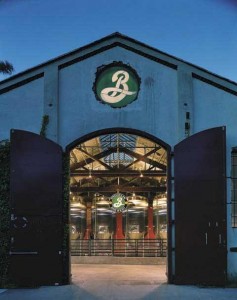 Brooklyn Brewery, Brooklyn, NY
Drop in for one of its 45-minute guided tasting tours or free ten-minute walkthroughs. You'll sip four beers including seasonal and rare Brewmaster's Reserve pours in the tasting room. During your stroll, peep the eight new fermentation tanks that were shipped over from Germany, each holding up to 45,000 pints at a time.
Chelsea Brewing Company, New York, NY
On Saturdays, take a free tour of Manhattan's largest microbrewery, which houses fully automatic grain-handling and bottling systems. When you're finished with your walk, which includes a complimentary beer, swig through a few of the 20 handcrafted brews while relaxing along the stylish copper-topped bar.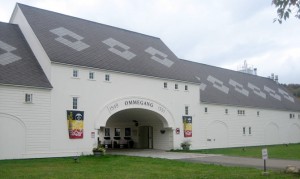 Brewery Ommegang, Cooperstown, NY
While most people come to Cooperstown to visit the Baseball Hall of Fame, plenty of them end up at Ommegang. This farmstead brewery makes award-winning, Belgian-style beers on 135 acres previously used for hops farming. You can tour their facility, hear about their incredibly particular brewing process, and, afterward, wash down some items from their menu of Belgian treats with a sampling of six craft brews. For the ultimate culinary home run, finish things off with their Three Philosophers beer-infused ice cream.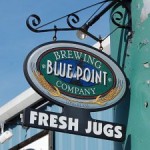 Blue Point Brewing Co., Patchogue, Long Island
Long Island's largest craft brewery, Blue Point Brewing, is renowned for great Blue Point beer, good local food, fun crowds and high-energy live music. Blue Point continues to lead the craft beer movement on Long Island while making a name for itself up and down the East Coast.
PENNSYLVANIA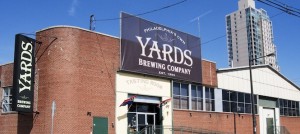 Yards Brewing Company, Philadelphia, PA
Pennsylvania's first 100% wind-powered brewery. They purchase all of their power off the grid, send their spent grain to local farms, and place a premium on using reclaimed equipment. The Tasting Room is open seven days a week and free tours are available on Saturdays and Sundays. You must be 21 or older, or accompanied by a parent.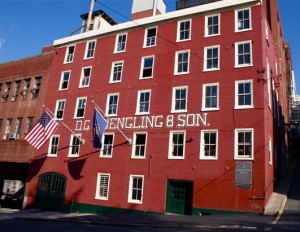 Yuengling Brewing, Pottsville, PA
Welcome to the country's oldest brewery. Established in 1829, this Pennsylvania institution has survived wars, a fire, the Great Depression, and even Prohibition. Get schooled in the history of five generations of the Yuengling family who, in an age of massive beer conglomerates, still own and operate the business and take a trip through time when beer delivery took place by horse-drawn wagon. But the coolest draw of this historic landmark has to be the hand-dug fermentation caves that were used for storage before the advent of refrigeration. You'll go down underground for a cool, and slightly creepy, firsthand look.
DELAWARE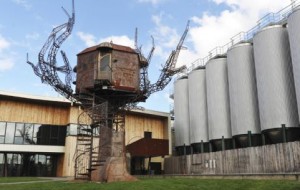 Dogfish Head Brewery, Milton, DE
This Delaware facility has free tours which include four beer samples plus a glimpse into what makes Dogfish Head different: like possibly getting the chance to meet members of the brewery's "beer-geek hip-hop ensemble." Visit the Steampunk Treehouse, the giant Bunyan's Lunchbox, and the outdoor fermenters that greet you out front. This self-proclaimed "off-center" brewery even caught the eye of the Discovery Channel, which featured them on Brew Masters a few years back.
VERMONT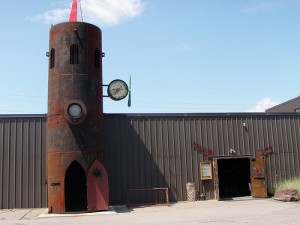 The Magic Hat Brewery, South Burlington, VT
The Magic Hat Brewery has been putting a performance into every bottle of beer since 1994. Today, the South Burlington, VT-based brewery is cranking out 400 bottles of beer every minute and the brewing process has never been more accessible. The Magic Hat Artifactory is located in South Burlington, VT, and is ready to take your taste buds to places you never knew existed. The Growler Bar is a sight to behold with 48 taps a flowin' and a constantly changing line-up of Magic Hat's best beers, including year-round offerings, the current seasonal and even some experimental brews.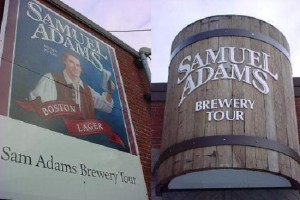 MASSACHUSETTS
Samuel Adams Brewery, Boston, MA
There is no better experience than the one you get at the Samuel Adams Brewery. You'll learn all about Samuel Adams, American brewer and patriot, experience the entire craft brewing process, taste the special malts and smell the Hallertau hops used to brew Samuel Adams, and sample a few award winning beers.