After we put together our 15+ Favorite, Must-Have Family Games post,
we realized, grown-ups need to let off a little steam from
the holiday stress and have some fun too. Here are our Adults Only picks
to play with those who know you best! I can play these with my siblings
…when my mom and dad go to bed.
Also check out
Our 100+ Gifts Guide for Everyone on Your "Nice" List!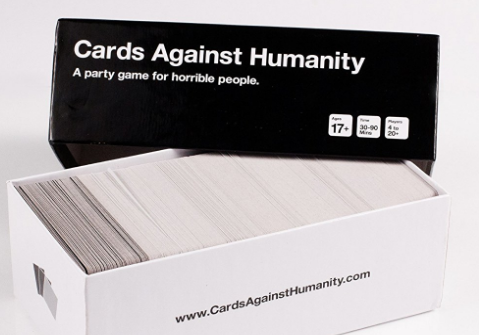 Cards Against Humanity
I first played this game, thank god, with 2 best friends. Their page says it's "a party game for horrible people. Cards Against Humanity
 is as despicable and awkward as you and your friends." It's like Apples to Apples…but for grownups. The more inappropriate it gets, the harder you'll laugh. Play with people you know well!  The game is simple: each round, one player asks a question from a Black Card, and everyone else answers with their funniest White Card.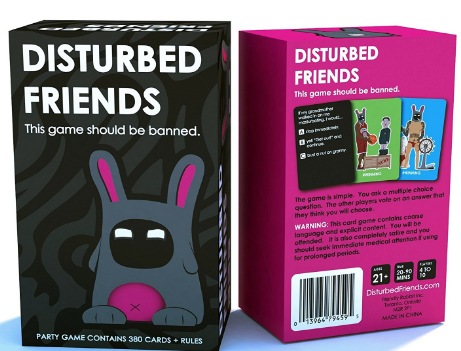 Disturbed Friends
Disturbed Friends
is a party game designed to find out how disturbed your friends are, but, more importantly, how disturbed they think you are. You will be faced with horrible situations, sexual scenarios and unethical debates that may cause you to re-evaluate your friendships.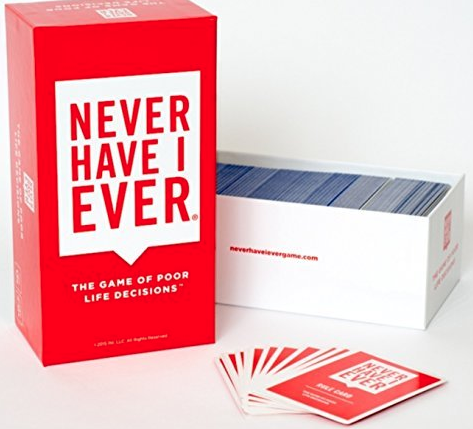 Never Have I Ever
Never Have I Ever
: We played this in college as a drinking game…without the cards. It makes you admit to life's most embarrassing, hilarious or awkward moments. And you get to hear your friends spill the beans about theirs!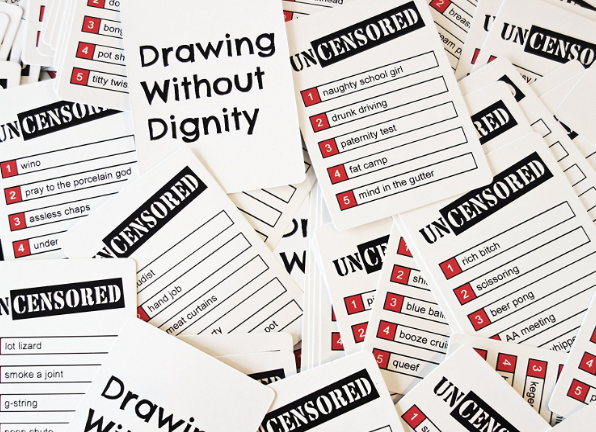 Drawing Without Dignity
As an artist, this is very appealing to me! Imagine the possibilities of playing an uncensored version of Pictionary. Send the kids to bed, grab a drawing pad and Draw Without Dignity (An Adult Party Game of Uncensored Sketches)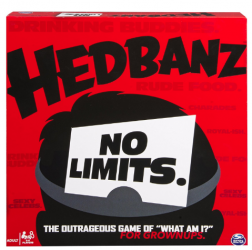 Headbanz No Limits
If you like Headbanz, you'll love the adult version: Hedbanz No Limits
. Put a card in your handband with a word on it. You can't see the word but your opponents can. Then, guess who or what you the word is by asking questions…or having a partner act it out.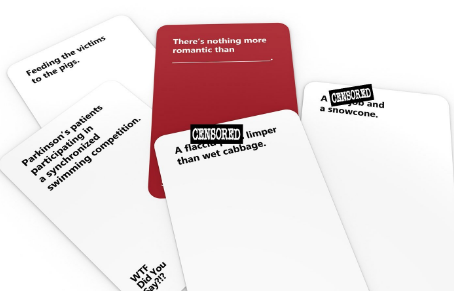 WTF Did You Say
WTF Did You Say
is a "Party Game Against All Dignity." Another one to place with people you are comfortable with!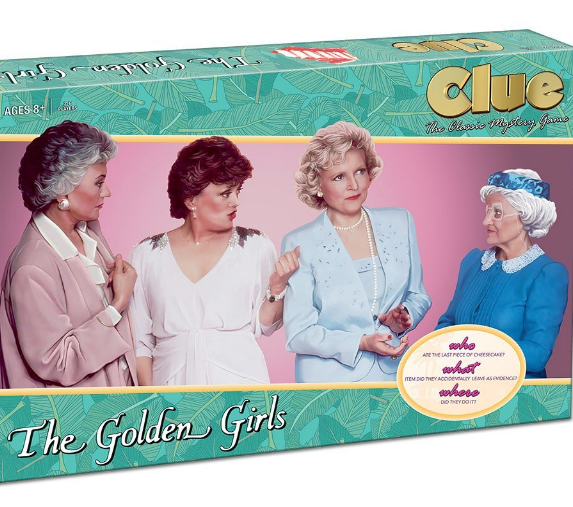 The Golden Girls Version of Clue
Nothing dirty about this one, but you'll only probably recognize the characters if you're over 40. Surprise Grandma with A Golden Girls Version of Clue
---
Our 100+ Gifts Guide for Everyone on Your "Nice" List!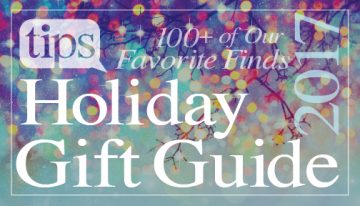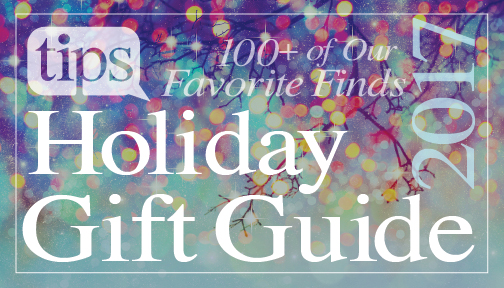 ---
Big Tickets Items That Say "WOW!!!"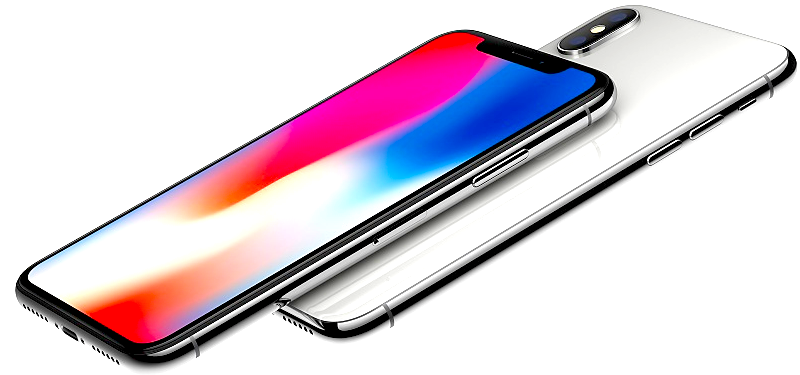 ---
20 Gifts for Under $50…That GIVE BACK!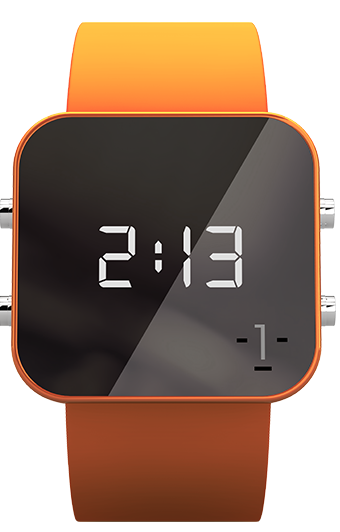 ---
What Kids Want This Year,,,Even if You Don't!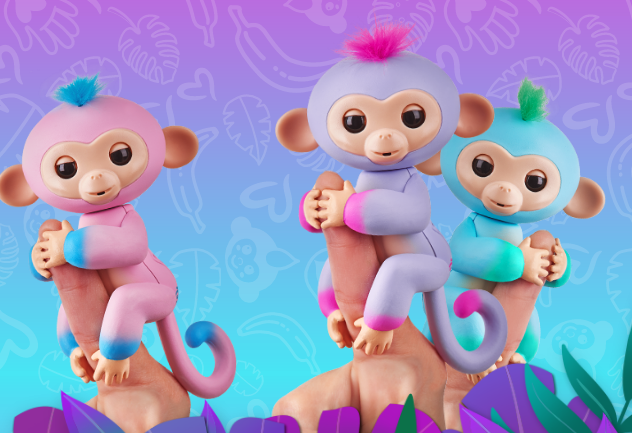 ---
 15+ of Our Must-Have Family Games
Say "no" to screen time this holiday season
with one of our favorite family games.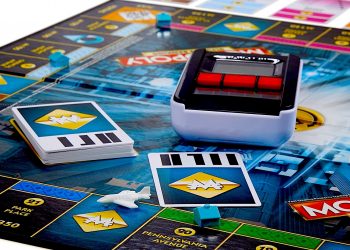 ---
8 Gifts for Kids: Beyond Toys!
From Subscription Boxes to Broadway Shows…
and Even a Close Encounter with Penguins.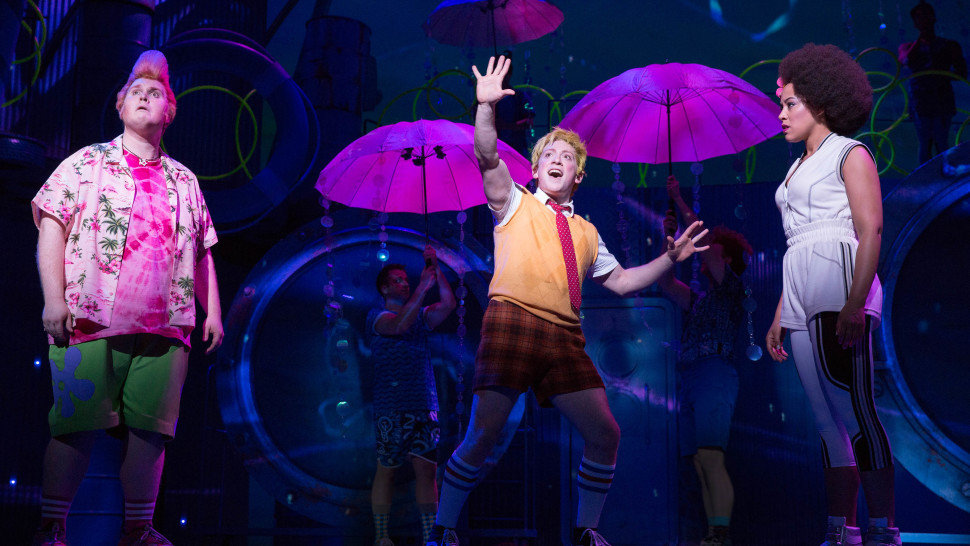 ---
Gifts for Those Hard-to-Buy-for Parents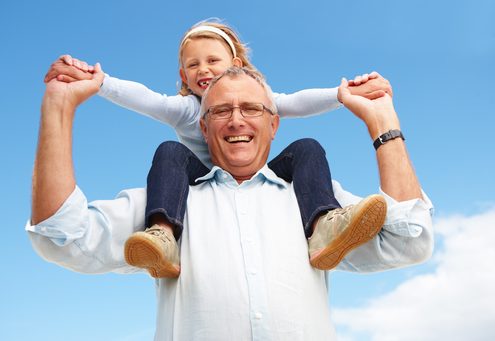 ---
Gifts for the Littlest Members of Your Family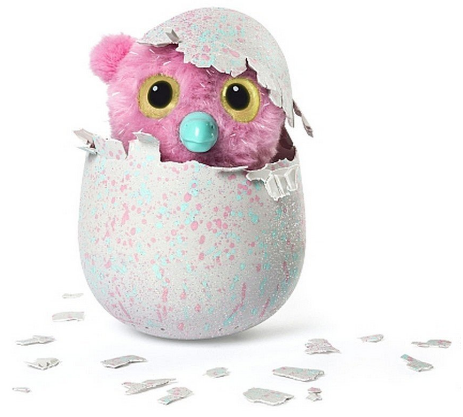 ---
Big Ticket Items That You Can Rent.
Why Buy a Drone When You Can Rent One?