Tennis camps differ drastically from each other. For a great experience that matches personal tastes and objectives, you need to talk with your child about the type of camp to choose. Decide on a camp that fits to the child's gaming levels. Newbies and intermediates concentrate on fundamentals, while advanced people go into the ideal elements of the game. The INTENSITY and Levels of Play are really important in junior tennis camps. Will your child be happy to commit 6 hrs a day on the court? You'll need to assess if it would be more suitable to mix tennis with other activities.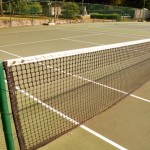 Outdoor Tennis Camps 
Upper Ridgewood Tennis Camp: This camp is open to the public and located at the beautiful Upper Ridgewood Tennis Club. They offer programs for 4 year old beginners all the way through high school and USTA tournament players. The enthusiastic, competent and caring coaches strive to provide your child with an unparalleled tennis experience. Your child is given the opportunity to learn tennis in a fun, supportive and positive environment. They enjoy the use of nine state of the art har-tru soft courts at the park-like Upper Ridgewood Tennis Club. This surface is more forgiving on the body than typical hard courts and is significantly cooler in the summer heat. The programs reflect the natural age and ability differences. They use age-appropriate softer tennis balls for the younger children that enhance their learning and enjoyment. On Saturday, April 28, Upper Ridgewood is hosting a Spring Open House from noon to 4 p.m. for prospective new members.
Tennis with All Pro Tennis – Sessions are at the Bellair tennis courts in Ridgewood. Grades 1 & up, Monday through Thursday, 9-10:30am or 10:30am to 12:00 noon, weekly from June 25 though August 13, $110. Instructional lessons also available Mondays or Wednesdays, $115 for 6 weeks, youth to adult. Register in person or by mail only at the Stable, 259 North Maple Avenue. 201-670-5560.
Glen Rock Community School Tennis Camp: Tennis Clinic for Middle School boys and girls entering grades 6-8. Join Glen Rock High School varsity tennis coach Bonnie Zimmermann to learn the game or sharpen your skills. They'll work on ground strokes, serving, conditioning and strategy. Campers should wear comfortable clothes and sneakers and bring plenty of water. Both sessions run Monday through Thursday, with Friday reserved as the rain make-up day. All levels are welcome. Session 1: June 25-28, rain date June 29, 9 a.m.-12 p.m. Session 2: July 16-19, rain date July 20, 9 a.m.-12 p.m., $100. 201-389-5011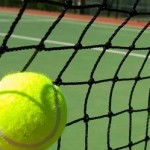 Indoor and Air Conditioned Tennis Camps
The Ridgewood Racquet Club has long been considered one of New Jersey's premier tennis facilities. The Junior Summer Academy is designed to meet the needs of developing young players of all ages. Under the direction of Head Pro, Jon Moses and his experienced staff. Beginner through Advanced players. Students placed according to age and ability. Classes for 4 to 17 years olds. Emphasis on proper technique for all strokes. A small student to teacher ratio. Each session will consist of drills and play with attention to footwork and strategy. Students will change courts benefiting from each instructor and drill program.
The Junior Academy at Quest Tennis in Mahwah strives to give junior tennis players a strong foundation for a lifelong enjoyment of the sport of tennis. The program stresses traditional fundamentals mixed with modern techniques of instruction. It is the goal of the academy to give all junior players, from beginners to advanced players, the same personal attention. We pride ourselves in providing the highest level of professional instruction. Quest offers summer weekly camp sessions for all ages, Pee-Wee Tennis (ages 4-6), and summer High School team preparation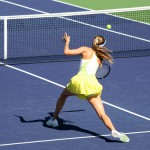 Advanced Players 
Fairleigh Dickinson Head Men's and Women's Coach Ira Miller will direct the Adidas Tennis Camp at Ramapo College. Coach Miller brings over 20 years of coaching experience in the New Jersey area. Ramapo College features state-of-the-art athletic facilities highlighted by twelve lit courts.  The campus is located in Mahwah making it an excellent spot for this elite adidas Tennis Camp. Day or sleep-away options. Overnight campers will be treated to dormitory rooms with air-conditioning, refrigerators, and private bathrooms.
Smith Stearns offers summer camps that provide each student the opportunity to train with the best world class coaches and other students who have similar goals. Summer is when the real training is done. Former world No. 1 Stan Smith and renowned coach Billy Stearns have teamed up to form an elite junior tennis academy operating out of the Sea Pines Racquet Club on Hilton Head Island, SC. They work with promising juniors and young professional players and have a sleep away option for those who wish to attend without their parents.