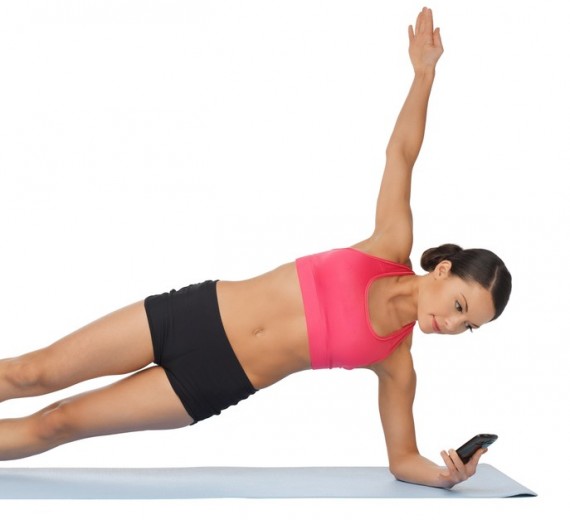 These are my top 3 apps I use for my own training:
I lived and breathed this free app when I was training for a marathon. Map My Run is not just for runners, but walkers, cyclists and there's even a Map my Fitness version, if you're a gym rat. Log and compare your running routes with yourself or others in the Map my Run community. Long gone are the days when you have to drive your running routes to determine your mileage. Now you can do this on your phone or computer.  Not sure where to run? Pick the location (I was able to plan my 17 and 20 km training runs when I was visiting Canada during that time), pick your mileage and it will provide you with other runner's routes. It allows you to comment on the route; graphs it to show you where (and how steep) the inclines are. You can compare your time with yourself on previous runs or with others for extra motivation.
I Love this $0.99 app. While my iPhone does have a built in stopwatch app, it can't do what Bit Timer does. With this app I can program my HIIT intervals or regular intervals and not have to worry or distract myself with keeping an eye on the timer. No need to every worry about doing an exercise for longer than planned. This works well for Tababta workouts and other timed workouts. You can set your work and rest times and the number of rounds you want to do. If you are doing cardio intervals you can set that (i.e. – 30 second sprints or hills with 1 minute walk or light jog for 30 minutes). Much cheaper than a GymBoss (about $20) and if you're like me –you have your phone with you all the time anyway.
Shazam is a free app that "listens" to a song (on the radio, t.v, store, anywhere) and gives you the song title and artist. Within a minute or two you have all the info available to get that awesome song you heard on the latest car commercial, or playing in that funky shoe store that made you want to get up and move. This may not immediately strike you as a fitness app but for me, and many people, my main motivation (and some days, my ONLY motivation) is music. I do not have a personal trainer kicking MY butt and sometimes it's hard to kick one's own butt, so this is where music steps in. You can use it as a background distraction.  You can also use the tempo (otherwise known as BPMs- Beats per Minute) to get just the right running/cycling/skipping pace. You can pick songs with motivating, inspiring lyrics or maybe you love music heavy on the drums or electric guitars to help you lift a little heavier, go a little faster, last a little longer. At the end, the perfect song can help you relax and melt into the mat as you stretch and complete a tough workout.