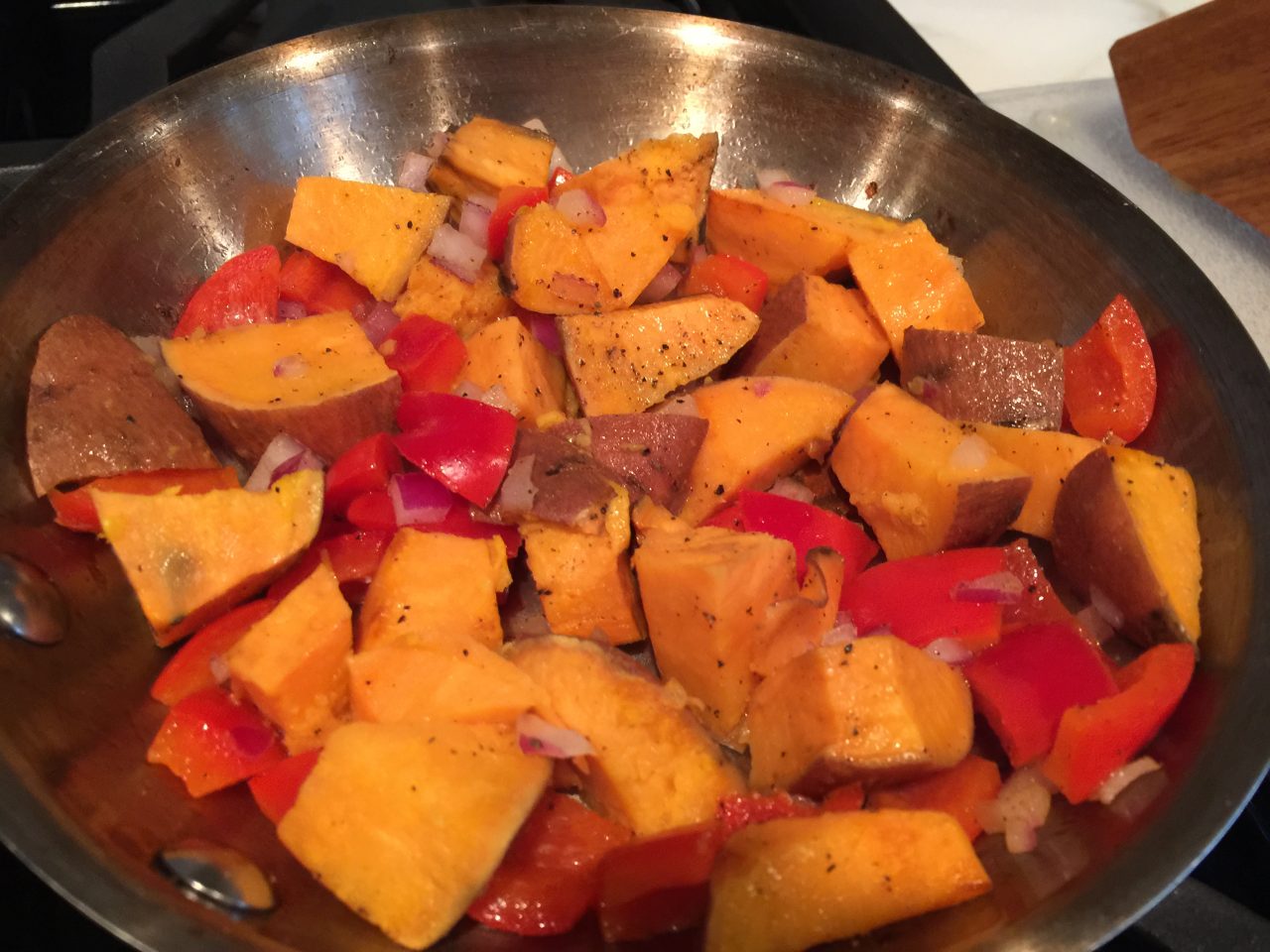 I had this at a healthy cafe the other day so I decided to try and make it because I had a leftover baked sweet potato. It is delicious and healthy.

Size:

depends how many you use



Ingredients:
1/2 sweet potato-was already baked
1/4 cup diced red onion
1/4 diced red pepper
pepper
avocado or olive oil spray



Directions:




I cut the sweet potato in cubes. I then diced red onion and pepper. You could use whatever you have in the fridge. I just happened to have those two. I then sprayed the pan with avocado oil and added everything together and sauteed for about 8 minutes.

These ingredients were all leftovers. I served with scrambled eggs.