Southern style folk art is sure to make your home warm and cozy. Here you will find a wide variety of rustic, recycled, and vintage finds for your home decor.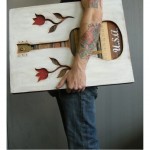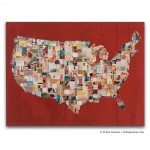 Dolan Geiman is a mixed media artist creating original paintings, collages, constructions, and limited-edition reproductions. His works are produced from salvaged wood, found objects, and other recycled materials in a folk art tradition. In addition to managing an Etsy shop and participating in nationwide juried art fairs, Geiman works with international retailers to stock original artwork,  art gifts, and eco-friendly decor.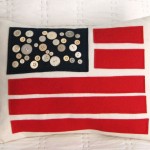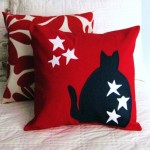 Red, White and Blue; these pillows will decorate your home for Memorial Day, July 4th, Labor Day, and Veteran's Day and any holiday in between. Cotton Duck background fabric is appliqued in high-quality felt (Wool/rayon blend.) Felt colors are red, white and navy.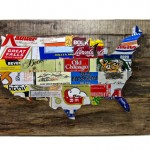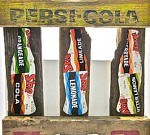 Beer Can Darl's Etsy shop features handmade art primarily using vintage, upcycled beer memorabilia. He repurposes old American beer cans and labels into items perfect for the beer lover or Americana enthusiast. He can also create custom orders.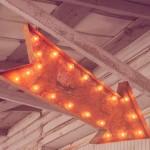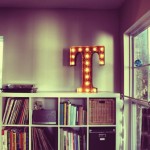 These Vintage Marquee Lights are what the "Pickers" dream of finding! The are carefully crafted from rusty metal to make them look authentic and antique. Artificial wear and tear is created on each letter and wear will differ from sign to sign. Color will also vary due to naturally occurring rust. Great for weddings, restaurants, bars, events, and home decor.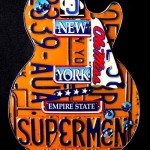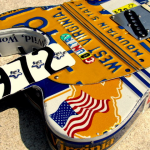 Pete Geiger is an award-winning artist who uses recycled license plates to handcraft guitar art in his North Carolina workshop. Each piece is unique, and features a patchwork of different states and sayings in a wide variety of guitar styles, from electric to acoustic, from basses to banjos. He creates custom pieces too. Clients can use their own plates. If not, Pete pulls from his large collection of vintage plates. He incorporates meaningful dates, like anniversaries, or birthdays, as well as sayings and nicknames.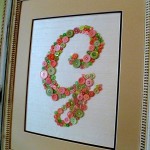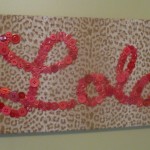 Old buttons find new life at Letter Perfect Designs as one-of-a-kind letter art for your walls or pillows. Each letter is assembled one button at a time. They do not use glue but sew each button into place by hand. While many new buttons are used, they try to incorporate as many vintage buttons into each piece as possible. Using creamy vintage mother of pearl or pink, red, blue, green, lavender, brown or black buttons (many other colors available). Single letters, words or monograms in just about any letter style.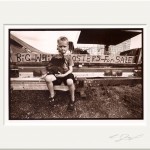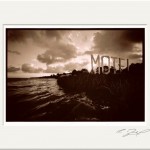 Richard Bickel's photography crosses 70 countries and has been published throughout the world. His passion brought him to Apalachicola, Florida in 1994. He has since been capturing the rich culture of Florida's panhandle, publishing best-selling photo books, The Last Great Bay and Apalachicola, An American Treasure. Bickel's work has also appeared in The New York Times, Newsweek, Conde Nast Traveler and Travel and Leisure.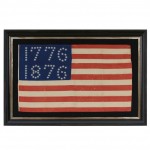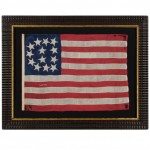 As the nation's largest seller of antique flags, Jeff Bridgman is a very serious collector and dealer. He also sells paint-decorated American furniture, folk art, paintings and early textiles. If you are a bargain shopper, you have come to the wrong place. But if you are looking for extraordinary condition and authenticity, this is the place for you.