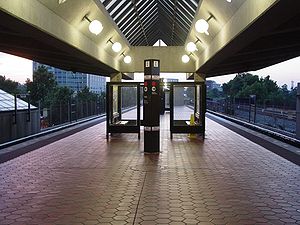 According to a blog by the Incorporated Village of Rockville Centre, our town was recently touted as one of the top Five commuting towns to NYC. The convenience of the RVC train cannot be denied – there are express trains that reach Penn Station in as few as 34 minutes! The town offers ample housing for all commuters – single-family homes as well as a plethora of Condominiums and Co-ops. When I leave for my 35 minute drive to work, I witness a hustle and bustle on North Village Avenue as commuters line up to get their morning coffee and paper. Whether you are a Dunkin Donut patron, or prefer the nearby Kookaburra Coffee Shop, those are the "it" places that cater to the morning commuting crowd. Women in their skirts and sneakers, men in their suits and ties scurry about trying to secure a hot cup of Joe and a morning paper. Fortunately for us villagers, both of these establishments cater efficiently to their commuting customers.
Most of the apartment buildings in town do guarantee their residents parking, with the exception of a few that offer a municipal lot nearby, The Avalon RVC is quite convenient for commuters since it is a short walk to the train –  and since it  is one of the few buildings in the neighborhood that is a rental development AND is pet friendly, it is a very popular dwelling for Manhattan commuters. In fact, the development is expanding and looking to add studio apartments in the Spring of 2017!
Rockville Centre is the perfect location for a comfortable commute with either a flagel from Kookaburra or a breakfast sandwich from Dunkins. Either way, you can sit back and enjoy the ride without the hassle of sitting in morning traffic.
---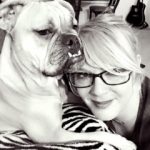 Thea Ferzola is the newest addition to our TipsFromTown family. She is the mom to three seemingly well-adjusted young men. She lives in Rockville Centre with her biggest supporter–the Ricky to her Lucy– and prides herself on being the "go to" person for local food recommendations, events going on and networking. She gets almost as much pleasure in helping people as she does teaching middle school English and Photography. As her dad told her many moons ago, "when you go to work, it should be like going to play" – and THAT is exactly how she lives her life. 
---
Find Out Thea's New Hot, Spicy & Delicious Spot to Eat Out.
Dining in Rockville Centre.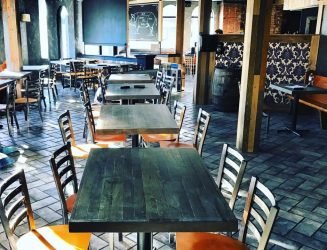 ---
Did we put you in the mood for RIBS!? 
Try our sticky, gooey, finger-licking good luau-style ribs.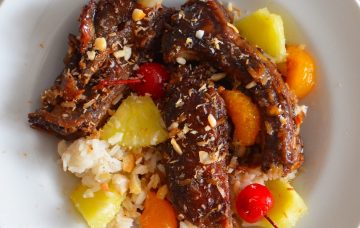 ---
Low-Cal Cocktails: Do They Exist?
Click Here and Find Out.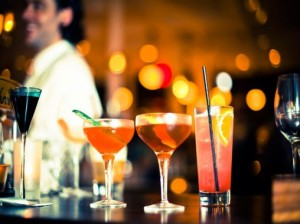 ---
Splurge a Little and Try Our Buffalo Chicken Mac n Cheese.