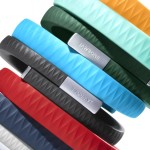 UP by Jawbone is a system, wristband + iPhone app, that tracks how you sleep, move and eat so you can know yourself better, make smarter choices and feel your best. Here is how it works you wear the band 24/7. During the day it records when you are doing nothing, doing a little, and when you are doing a lot of activity. All this happens without any input from you.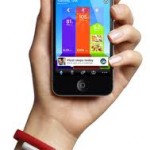 When you go to sleep you press a button (on the band) to switch to sleep mode. When you wake up you press the button again to tell the band your day has begun. Now you connect the band to your iPhone and all your data is loaded into the app. The Up app gives you visual and numeric representations of your sleep, number of steps, and food data. The data is actually interesting information, especially relating to how you currently feel. The more days you log the clearer picture you get. This is the basic utilization of the band and app. You have to do at least this much.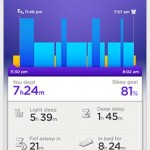 Track Your Sleep
Small and comfortable to wear all day and night, UP senses your micro-movements while you sleep and uses advanced algorithms to determine how many hours you slept, how long it took you to fall asleep, time spent in light vs. deep sleep and how many times you woke during the night.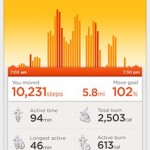 Track Your Activity 
Wearing UP captures a complete picture of your day, so you don't have to guess how active you are. UP tracks your steps, distance, calories burned and time spent active vs. idle.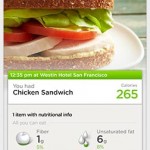 Track Your Food & Drink
UP's mobile app lets you log what you eat and drink and get as detailed as you want. Take a photo of your food, scan a barcode, browse the UP image gallery or search the ingredient database. UP also helps you track calories, fats, carbohydrates, protein, sugar, fiber and sodium.
Gain Insight
UP visualizes your information so, at a glance, you can understand the meaning behind your data. UP also delivers personalized insights and clear, actionable tips to help you achieve your goals.
Take Action
UP helps you set daily goals and tracks your progress over time. It also lets you set helpful alarms and reminders. You can set a Smart Alarm to silently wake you at the ideal moment in your sleep cycle to help you wake up feeling refreshed. You can also set Idle Alerts to remind you to move when you've been sitting too long.
You can purchase it on the Jawbone website or Amazon for $129.