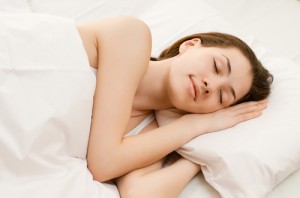 We spend roughly one-third of our lives in the bedroom, so it's no surprise that when things aren't comfortable in there, our whole lives can be affected. But there are ways to make your bedroom a more relaxing place. Your bedroom should be treated like a sanctuary, a place where your mind and body is able to recover.
Sunbeam Quilted Heated Mattress Pad claims speedy, even heating, and tests show that it delivers. There's nothing like getting into a preheated bed. Your best night's sleep is only a few degrees away. This heated mattress pad has a layer of fiberfill, which successfully conceals the feel of the wires. It costs 6 cents per night to operate. In twin, full, queen, and king sizes.
Pillows are very important to getting a good night sleep. If you can fold a pillow in half and it doesn't start to unfold on its own, it is time for a new pillow. Sleep Number Pillowology will determine your pillow style to suit all sleep positions.
Tranquil Moments sleep machine has sounds that encourage your brain to enter healthier states of sleep, relaxation and renewal. Its sounds are based on more than 25 years of clinical research. The sounds help coax your mind into a state of deep sleep, relaxation or renewal. It's the perfect way to quiet down after a loud and busy day. If you're looking for an all-natural way to achieve deeper states of sleep and relaxation, look no further than the Tranquil Moments® Advanced Sound Therapy System. Available only from Brookstone.
Feel better than ever before with a mattress topper from Nature's Sleep or the Healthy Back Store. A good mattress topper will run you several hundred dollars, depending on what size you buy. However, for just a little more money, you can get a complete luxury mattress that has memory foam in it. But if you like your mattress, an easy and quick way to add an extra layer of comfort is a mattress topper.