With warm weather right around the corner (hopefully), we're gearing up for Spring House Tours and Show Houses. Spring Tours offer a peek into personal residences. A day spent with friends is a day well spent, and what better way to spend it than getting inspired by beautifully decorated homes open to the public.
NEW YORK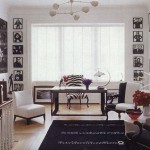 The New York Junior League Spring House Tour on Saturday, May 9, 2015 showcases New York City's prestigious and luxurious residences, while highlighting architecture, art, history and the exquisite style of interior design. This highly anticipated event showcases homes in some of the city's most sought-after neighborhoods, including Midtown East, the Meatpacking District, the Upper West Side and the West Village.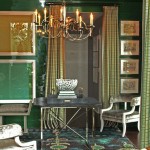 The Kips Bay Decorator Show House is celebrating 43 years as the "most influential decorator show house in the world." Past designers include Bunny Williams, Charlotte Moss, Thom Filicia, and Jamie Drake. May 14 thru June 11, 2015. The Location is 58 East 66 Street. Monday Through Saturday 11 pm – 5pm, Tuesday and Thursday evening until 8pm, Sunday Noon-5pm.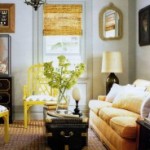 The Southampton Historical Museum is having its historic house tour to show off some of the region's classic architecture and interiors of several homes located in the historic Village of Southampton and Water Mill. The event, on Saturday, May 30, which costs $110 day of tour, will take visitors on a tour of classic estates. The tour runs from 1 p.m. to 4:00 p.m.
NEW JERSEY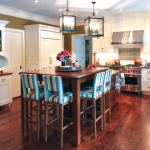 Kitchens and More 2015, the Valley Hospital Auxiliary is hosting "Kitchens and More," a biennial kitchen tour, from 10 a.m. to 4 p.m. on Wednesday, May 20 featuring eight spectacular kitchens in Allendale, Franklin Lakes, Mahwah, Ramsey, Ridgewood and Wyckoff. Guests will enjoy a chef's tasting at each home from 11 a.m. to 2 p.m. courtesy of local restaurants and caterers. A spectacular outdoor living space can't be missed and visitors will also enjoy lovely table settings and floral designs. Fashions and accessories from Kurth Cottage Gift Shop's "Chic Boutique" will be showcased. Tickets are $45 and can be purchased online at valleyhealth.com/auxiliary, or at the Valley Hospital Volunteer office, 223 North Van Dien Ave., Ridgewood. Tickets will also be available for purchase at Cose Belle in Franklin Lakes; Eurica, Wyckoff; Mango Jam, Ridgewood; Saddle River Hardware, Saddle River; Town & Country Apothecary, Ridgewood; and VerdiBlu, Glen Rock.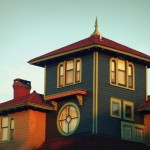 On June 4, 2014, the 36th Annual Spring Lake Historical Society's House tour is from 10 a.m. to 3 p.m., and will feature several beautiful homes. Included is the Normandy Inn and Holy Trinity Church.Tickets are $30.00 and are available for purchase one month prior to the tour at the following shops in downtown Spring Lake: Kate & Company, 1100 Third Avenue; Camel's Eye, 1223 Third Avenue. Tickets will also be available on the day of the tour at the Spring Lake Train Station, Warren Avenue, where coffee will be served from 10:00 to 11:30 a.m. Call 732-449-0772 for more information or visit springlakehistoricalsociety.com.
PENNSYLVANIA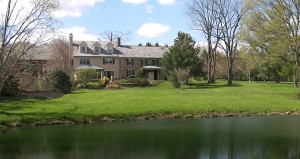 Bucks County Designer Showhouse– Villa d'Braccia, a lavish Mediterranean-style home, was built in 1987 on four acres of a Warrington Township farm that has a 187-year history. This property was one of the Weisel farms that are documented back to 1828.  Over the passage of years, this productive farmland has evolved into an elegant estate. The picturesque views from the porches and windows of the property benefit from the foresight of individuals dedicated to preserving land for the enjoyment of all. April 26 – May 30.
CONNECTICUT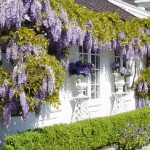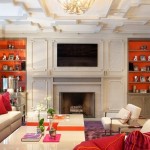 Near & Far Aid  – The 2015 House Tour, featuring five exceptional designer homes in exclusive enclaves of Westport, Southport and Greenfield Hill, CT. A pre-tour Designer Breakfast at the Patterson Club, featuring a presentation by renowned interior designer Alexa Hampton, will take place the morning of the house tour. May 08, 2015 from 10:00 AM – 4:00 PM.