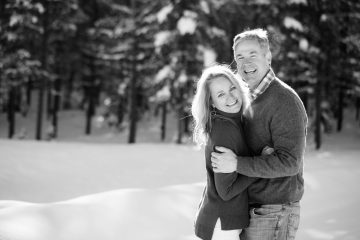 Our staff thought it would be fun to tell you how we met and were proposed to by our husbands. I met my husband at The Anchor Bar in NYC back in 1994. It was a total dive bar and we both wanted to go to Gentlemen Jack's across the street but didn't feel like waiting in a long line so ended up at The Anchor Bar.
I met John and his best friend at the bar. Apparently, after I left they played rock, paper, scissors over me. Lovely! I was called and invited to a party at their apartment and that was the start. Ten months later I flew home from vacationing in Florida and John took me for brunch at the Central Park Boathouse. It is one of my favorite places to eat or have drinks. He overshot it when we were walking there and got really cranky. I said "what is the big deal?"
Then we arrive and the hostess tells me to wait in a plastic chair and keeps coming over and asking me if I am comfortable (it's a plastic chair). I thought this was strange because they barely look at you when you go there, unless you are famous. We headed to the table and the next thing I know John's buddy rolls in in rollerblades and throws a package at him. I was confused on why his friend was there and in rollerblades. Suddenly, John is down on one knee and proposing. I was definitely caught by surprise and it was lovely. John was worried when we overshot it that we would run into his friend delivering the ring. He was right, his buddy actually saw us and had to ditch behind a tree. Twenty years later and we are still going strong. You never know how a chance encounter can change your life.
I wish all of you a Happy Valentine's day!!
---
One bite will transport you to a place just shy of heaven:
Chocolate Chip Oreo & Fudge Brownie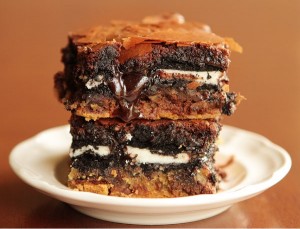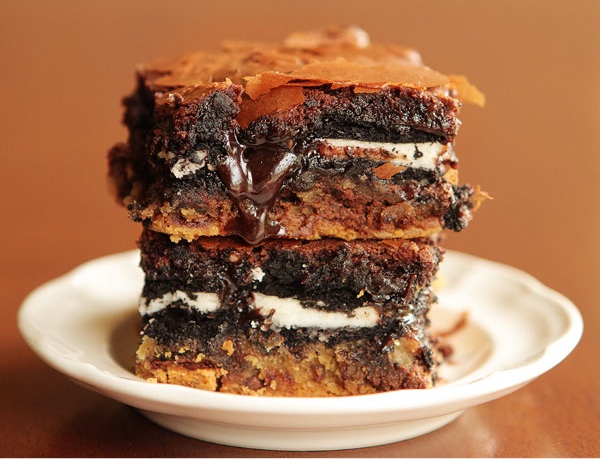 ---
Here's a Dessert You Can Dig into: Super Fudgy Truffle Cakes.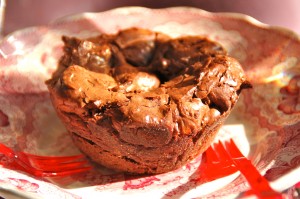 ---
Get Some Friends Together and Host a Valentine's Friendship Brunch.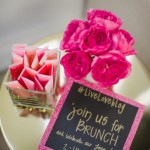 ---
Dial Up the Romance with These Sexy Tips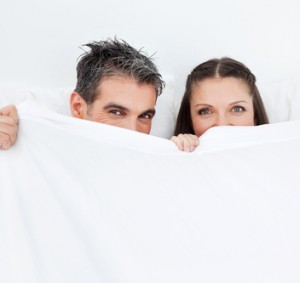 ---
Happy Wife=Happy Life: 7 Keys to a Good Marriage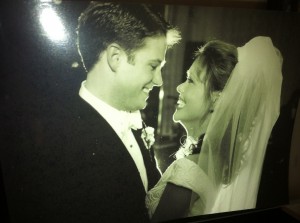 ---
Valentine's Day Card Ideas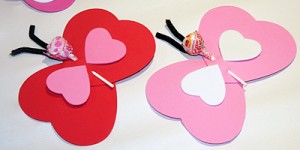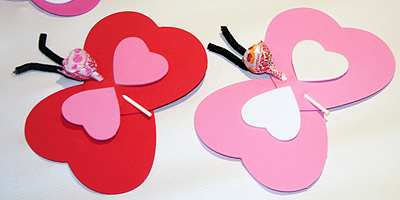 ---
Looking for Gifts for the Teacher? We Have 5 Cute Ideas.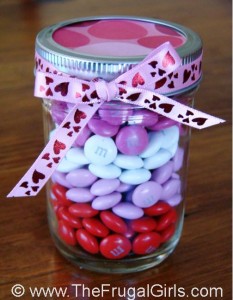 ---
Please Tell Me That Chocolate is Good for Me.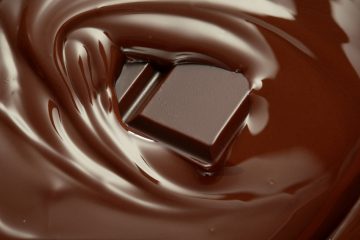 ---
Did we give you a chocolate craving? Try Emily's Brown Butter Chocolate-Chip Cookies.