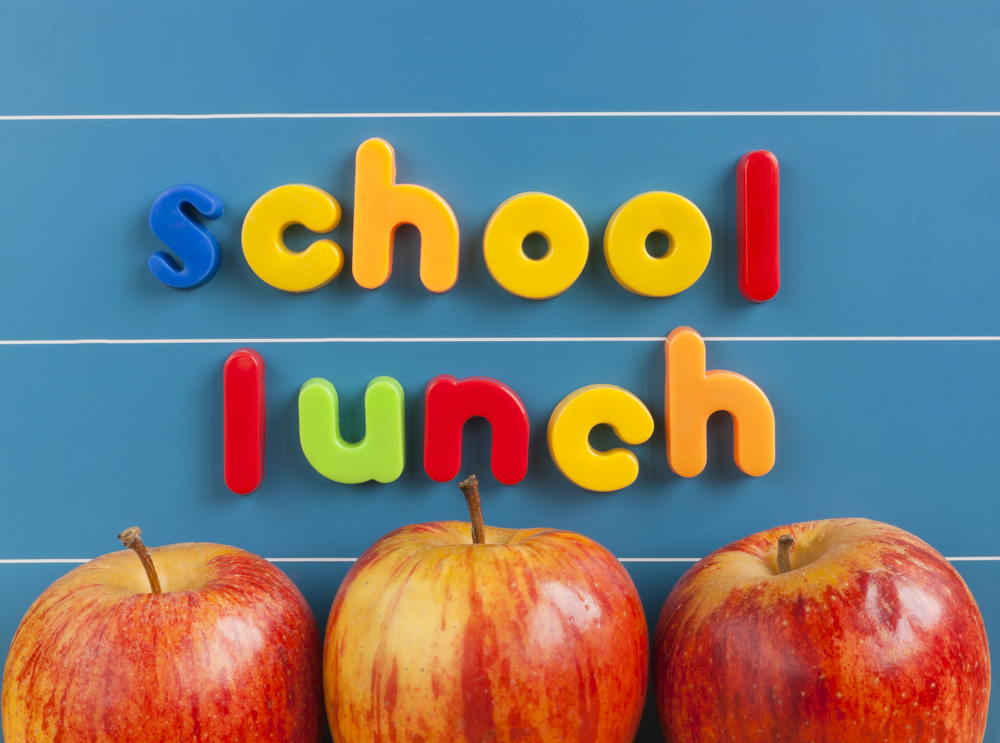 Lunches are the bane of my existence, my kids don't particularly like sandwiches and I have one with peanut allergies so I find myself having creative blocks trying to figure out something they will eat but still provide them with the energy and nutrients they need. While at school, they are working and playing hard, so good nutrition is vital for better learning and school performance. No one does well after a heavy carb-laden meal and the last thing you want is to load your kids up with these, only to have them become sluggish and crash mid-afternoon. When creating lunches always try to have ½ of the lunch be veggies and fruits, ¼ or more of the lunch protein and if necessary ¼ of it to be some form of carb. Also include fluids; low fat milk and water are ideal. Try to avoid juice boxes, and "sport and vitamin" waters, which are basically liquid sugar. Here are some of our family's go to lunch options: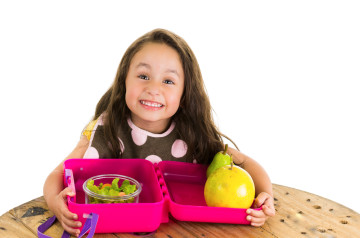 Humus & Veg wrap – Spread humus on a whole-wheat pita, add 2-3 Romaine lettuce leaves, julienned cucumber and shredded carrots and wrap up
Sunbutter and Banana Rolls – Spread sunbutter (or any nut-butter) over a whole-wheat pita, place a peeled whole banana on one end and roll it up
Humus and pita chips – Bake your own pita chips by cutting whole-wheat pitas (or other flavors like spinach or tomato) into triangles, brush lightly with olive oil, sprinkle with sea salt and pepper and bake at 350 until crisp. You can also buy pita chips -just read your labels
Edemame – This is a great source of protein and can be eaten hot, cold or room temp
Tuna – Another source of protein and omega 3s, we use this in wraps, or with pita chips. You can even buy tuna in individual serving pouches for added convenience
Baked Chickpeas – Rinse and dry canned chickpeas, spread out on a baking sheet, season with your choice of flavor – sweet (cinnamon and sugar, honey or agave) savory – (salt and pepper, cumin, cayenne, chilli powder etc) – make your own creations
Others – Use lots of fruits and veg (washed and cut up for your child's convenience)
Invest in a good Thermos to use for leftovers, soups, and cottage cheese with tomatoes, cucumber or berries
Sushi – Healthy and our go-to Friday "treat"
Finally, try to get your kids involved – have them choose their lunch box or bag (they have great bento-type boxes now with containers that all fit nicely together). Have your kids help make their lunches, chances are they will feel more invested and opt to eat it rather than give it to someone else or worse, throw it away.
Lastly it's ok to add a small treat as long as they are consuming the healthy stuff too. Consider treats other than food, like a little post–it note from you or a small token like a new eraser, pencil or toy.