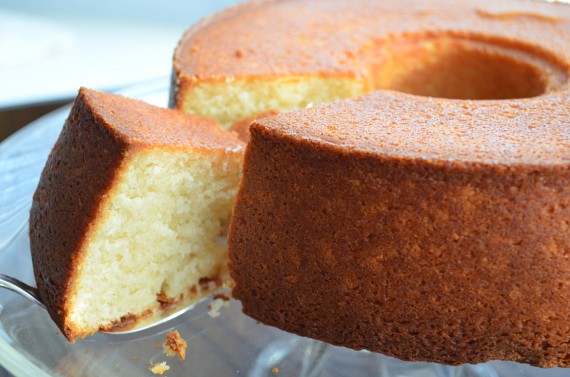 prepared by and photo by Emily S. Downs

Allegedly, Mary Todd Lincoln had baked this cake for her presidential husband in order to initially woo him. Obviously, the cake won him over and if you give it go, you'll understand why. This particular recipe is adapted from bakethiscake.com. Moist cake topped with a slightly crunchy coating. One of my new faves.

Size:

1 Bundt cake



Ingredients:
1/2 cup blanched sliced almonds
1 cup unsalted butter, room temperature
2 cups superfine sugar
1 1/2 cups almond flour
1 1/2 cups unbleached cake flour (or regular cake flour)
1 tbsp baking powder
1/2 tsp salt
6 large egg whites, room temperature
1 cup whole or 2% milk
1 tbsp pure vanilla extract, fine quality



Directions:




Preheat oven to 350F.

Spray a tube pan with cooking spray and set aside (I used an Angel Food cake pan).

Finely chop almonds (I used a mini-food processor).

Using an electric mixer, beat egg whites on high-speed until fluffy (about 1 1/2 minutes). Set aside.

Using an electric mixer, beat butter on high-speed until light and fluffy. Once fluffy beat superfine sugar into butter.

In a separate bowl, whisk together, almond flour, cake flour, baking powder, salt and ground almonds. Set aside.

In a small bowl, combine milk and vanilla extract.

Add/beat dry ingredients to butter/sugar bowl, alternating with milk mixture. Beat thoroughly after adding each batch. After ingredients are well incorporated, fold in egg whites until completely blended into the batter.

Spoon the thick dough into prepared tube pan, smoothing the top evenly with spatula.

Bake for 55-70 minutes, or until cake tester comes out clean or internal temperature reaches 208 degrees.

When finished, let cool for 10-20 minutes and remove from pan. Serve warm or at room temperature.