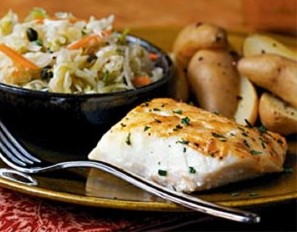 Everyone knows fish is good for you and most likely we don't eat enough of it. Personally, I need to doctor it up… and this "Creole" version is delicious. (Originally, from Cooking Light). Light and flakey yet big in flavor.
SIZE: 4 servings
INGREDIENTS:
2 tsp olive oil
2 tsp Dijon mustard
1/2 tsp salt
1/2 tsp Creole seasoning blend* (Spice Island makes a good one)
4 (6 oz) cod fillets (around 1″ thick)
Cooking spray
1 tbsp fresh lemon juice
Chopped fresh parsley
DIRECTIONS:
Preheat oven to 400F.
Combine first 4 ingredients; brush evenly over fish.
Place fish on a foil-lined baking sheet coated with cooking spray. Bake at 400F for 17 minutes or until fish flakes easily when tested with a fork. Drizzle juice evenly over fish; garnish with parsley (optional).
* Combine 1 tablespoon paprika with 1 teaspoon each of salt, onion powder, garlic powder, dried oregano, ground red pepper, and black pepper. Store in an airtight container.
---
Fish Fridays: Baked Cod Casserole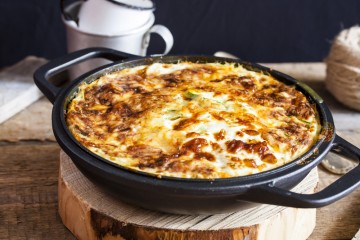 ---
What You Need to Know About the Coronavirus