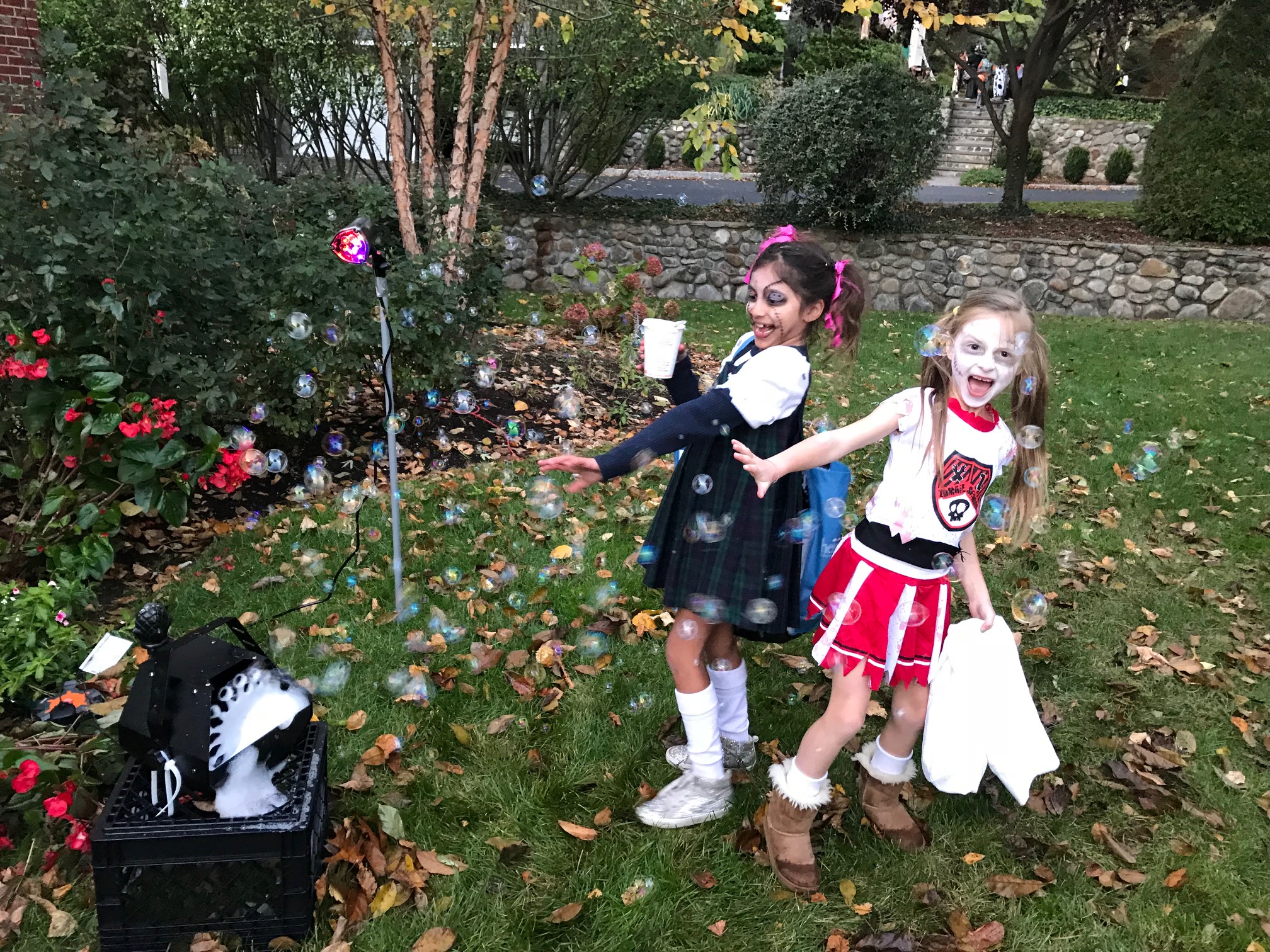 Many of you know I grew up in Ohio. I'm constantly asked, with an obvious tone of skepticism, how I like living in New Jersey. Jersey gets a bad rap. There are so many things that make Ridgewood special: the beautiful old home; the amazing schools and teachers; our fabulous town filled with stores and restaurants that many of us can walk to; and of course, the people: passionate, warm and generous in spirit. But there's nothing quite like Halloween in the Wood!  The Halloween Spirit is everywhere with houses covered with witches, webs, giant spiders, tombstones, zombie and skeletons.
And then there are the extra special folks, people whose paths I cross only one night a year, who go above and beyond on to make the night unforgettable for my family. Thirty years later, I still remember a house on my parents' block that served warm apple cider and cookies every year. We looked forward to it on those cold Halloween nights and it left a lasting impression.
My children will never forget Halloween in Ridgewood the neighbors who:
• handed out full size candybars or homemade cookies
• opened their homes for a warm reststop
• served our hungry bellies with hotdogs
• refilled my red solo cup
• warmed us up with hot cocoa
• kept us hydrated with water
• installed bubble makers on their lawns to my daughters' delight
• created an elaborate maze that I never make my way through without help
(I still can't believe that the Stewarts so graciously invite strangers to their backyard. We love the maze!)
• and the friendly police who kept the streets safe and handed out glow sticks.
Yes, Halloween is pretty special in this town. I'm so grateful to live here and grateful to all of you who are so incredibly generous in sprit and make it an unforgettable every year! Ridgewood Rocks!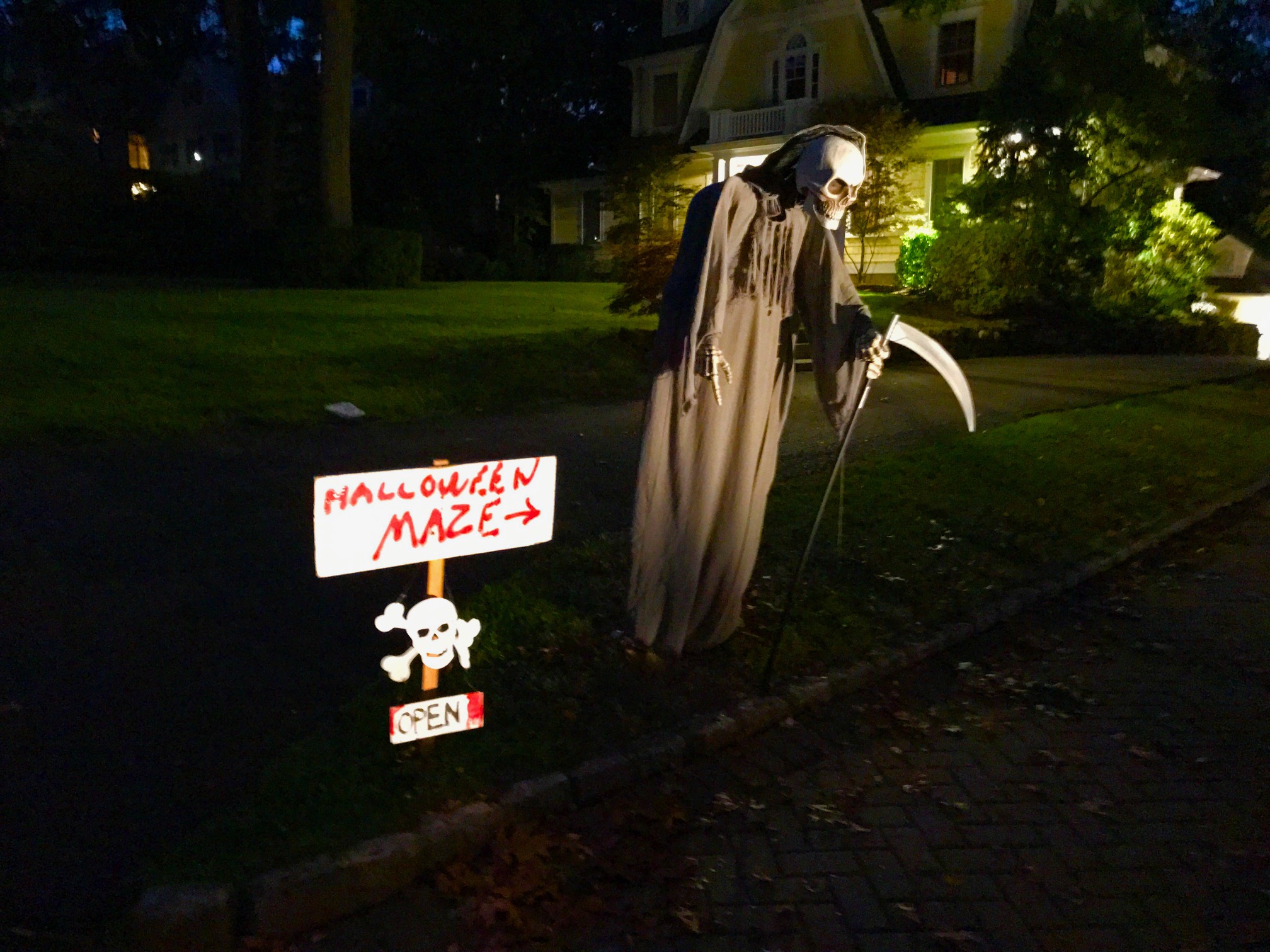 ---
Candy Corn: It Has a Vegetable in its Name So How bad Could it Be?!
---
How to Cure Your Halloween Hangover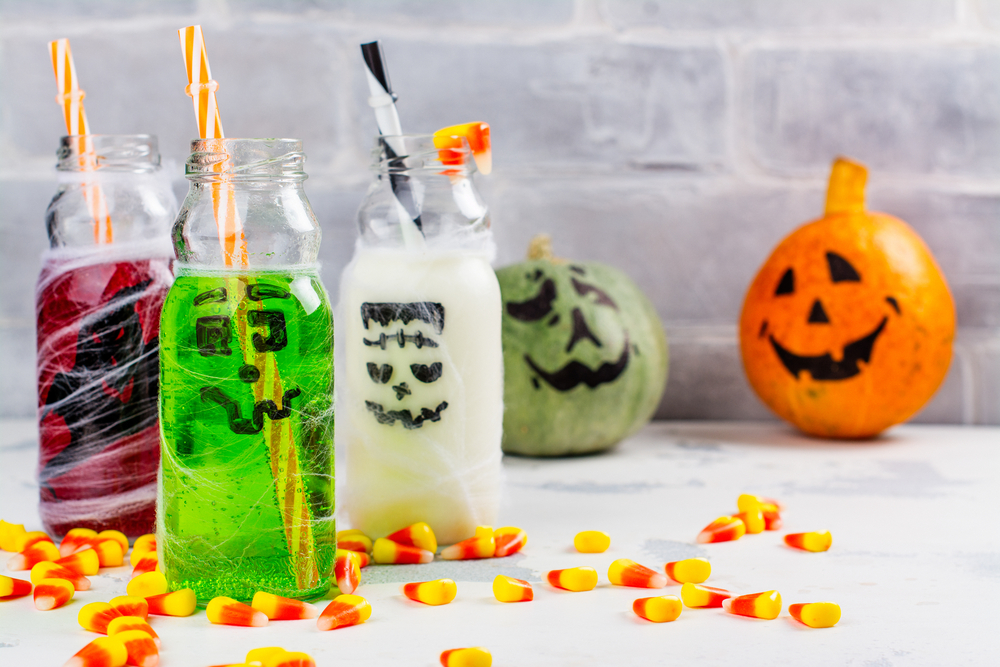 ---
Try One of Our Yummy Fruit-Infused Waters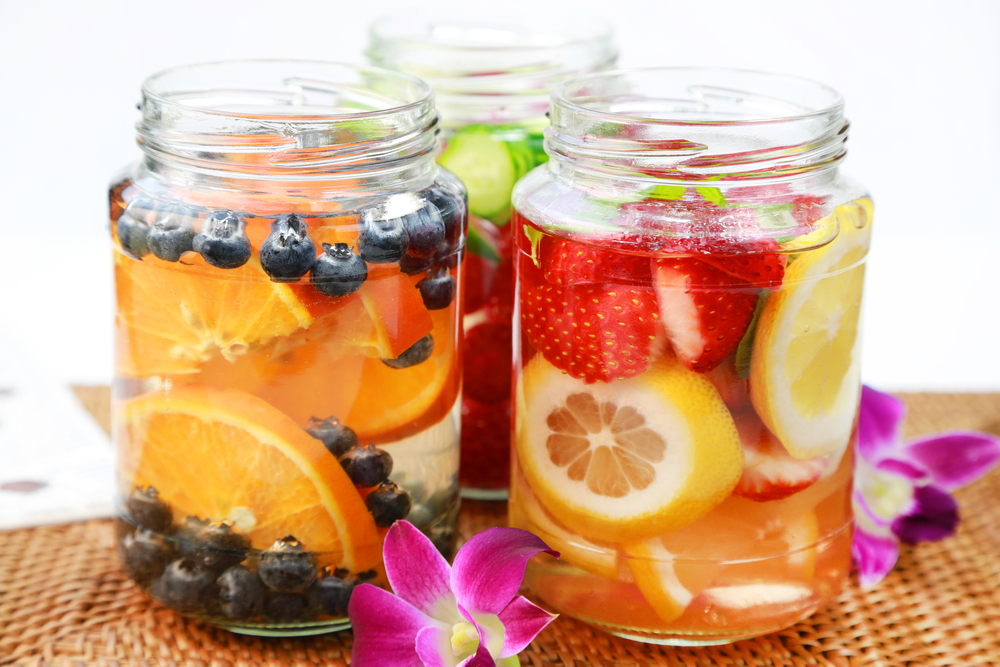 ---
We are Crazy for Kale–especially when it's paired with sweet mango!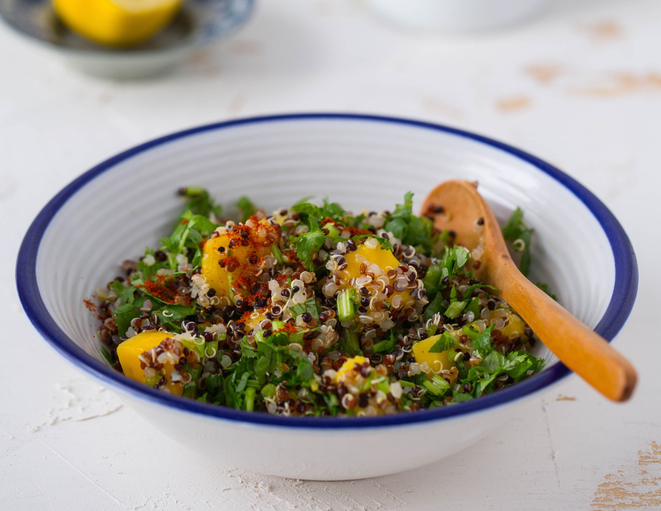 ---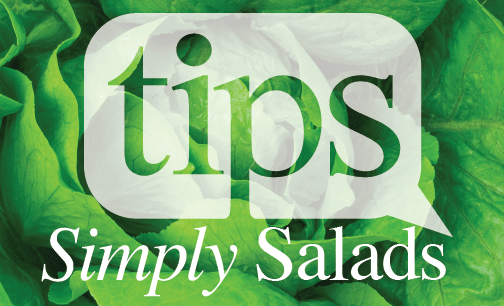 ---
Can You Really Save Yourself Some Calories 
By Wiping the Grease off Pizza?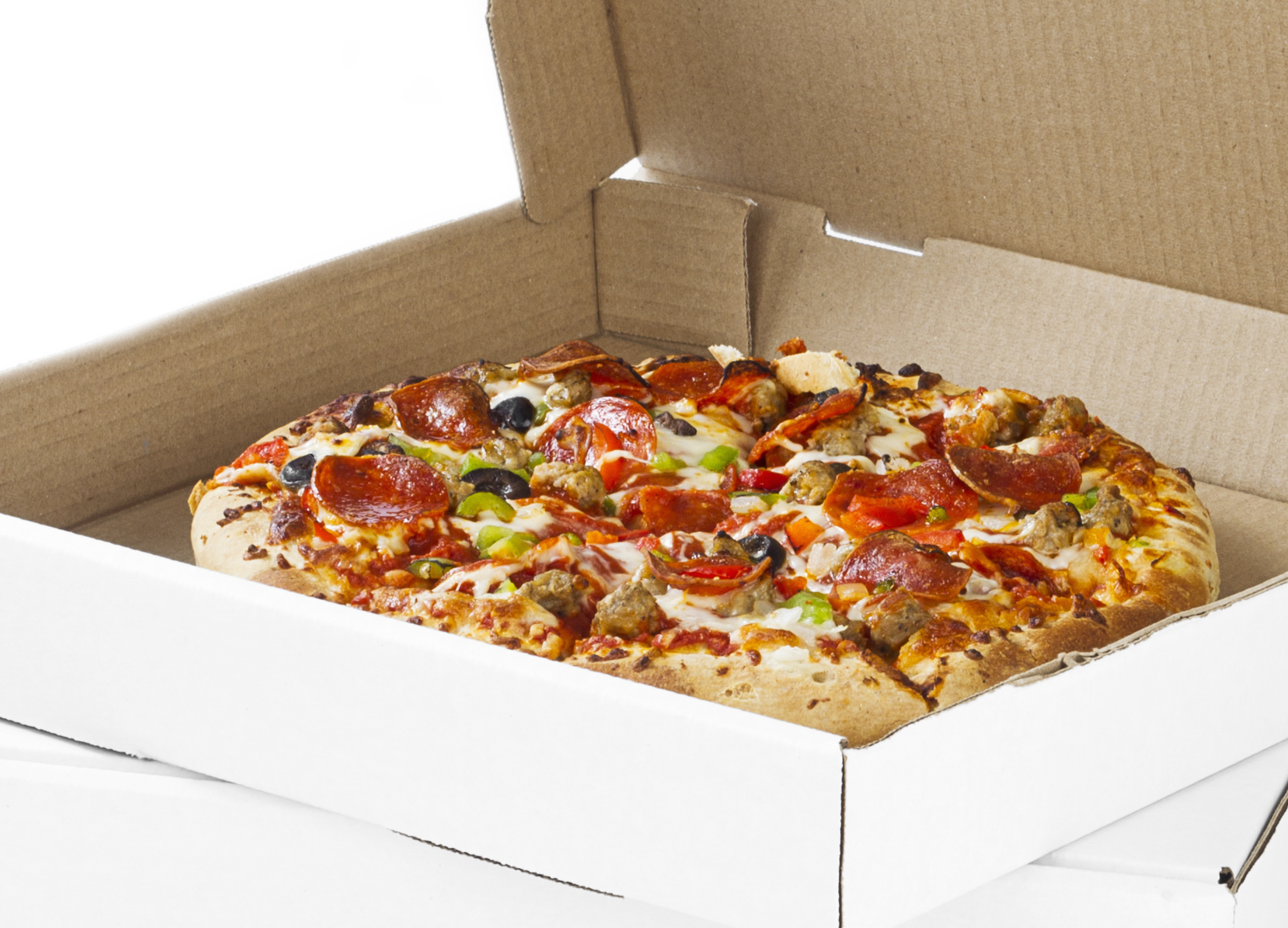 ---