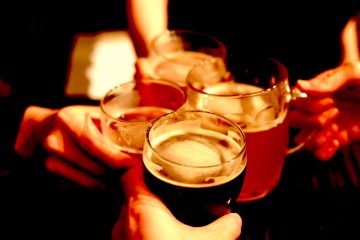 St. Patrick's Pub Night
Saturday March 18th • 7:30pm-11:00pm
Social Service Association of Ridgewood & Vicinity
is hosting its third annual
St. Patrick's Pub Night Fundraiser
at
Park West Loft!
Join us for open bar, hors d'oeuvres, live music, and of course Irish step dancers!
Sometimes we all live in a bit of a bubble. We forget that there are people right in our own communities who are struggling to overcome short or long-term obstacles. SSA comes to the rescue. SSA is a non-profit organization that helps our neighbors with the support of people like you. And they do this with
empathy, compassion and above all respect.
$100 for general admission
$150 here's more to help stock the pantry!
$200 I/we want to send a child to camp too!
Social Service Association, 6 Station Plaze, RIdgewood, NJ, 
201-444-2980
 SSA serves Glen Rock, HoHoKus, Midland Park, Ridgewood, Waldwick and Wyckoff, New Jersey.
---
Comfort Food: Warm Up with Shepherd's Pie