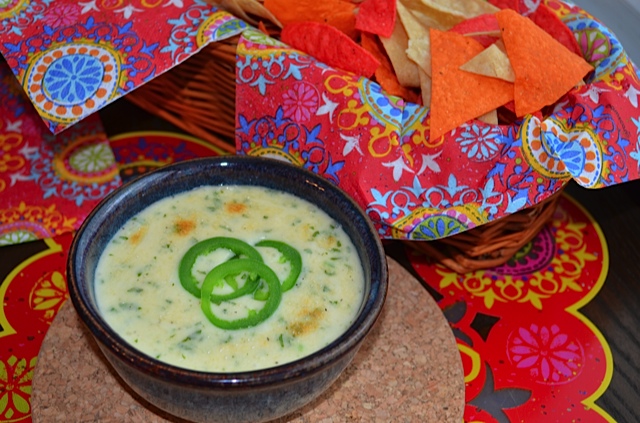 prepared by and photo by Emily S. Downs

I've made this so many times and with good reason.  Be prepared for cheese dripping down your chin and onto your top… your guests will hoard over this appy… greasy, smiley and satisfied.

Size:

serves 12



Ingredients:
2 lbs Monterey Jack cheese, grated
1/4 cup all purpose flour
1 1/3 cups beer
1/2 cup chopped fresh cilantro
4 tsp minced jalapeno chilies
corn tortilla chips (blue chips look cool for you NY fans!)



Directions:




Place cheese in large bowl.  Add flour and toss to coat.  Bring beer to boil in heavy large saucepan.  Reduce heat to low.  Add 1 handful of cheese to beer; stir constantly until cheese melts.  Repeat with remaining cheese; stir until thick and creamy (try not to boil). Stir in cilantro and chilies.  Season with salt and pepper.  Pour into flameproof baking dish if broiling or into fondue pot (I prefer this method).

Optional… preheat broiler.  Broil cheese dip until top is golden, 1- 2 minutes.  Set dish over candles or Sterno on serving table.  Serve with tortilla chips.