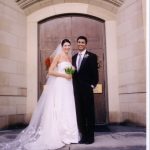 I met a guy on a blind date who didn't even live in the same state as me;
we got engaged 3 weeks later; AND I bought my
own engagement ring. This is my story.
I asked all of our editors to share their stories about how they got engaged or about the special person in their life right now. I love reading everyone's stories. Some are romantic and a few ended with disappointment or breakups. But all of them made me understand these important women in my life a little better. So, maybe my story will reveal something about me to them.
My engagement story is not exactly… conventional. And even though our relationship leading up to our engagement was extremely short (3 weeks), my story might be a little longer than you expect. So feel free to sign out whenever you get bored.
The First (Blind) Date
First of all, we got set up on a blind date. The only blind date I've ever had in my life. What does this say about me—that no one ever had the thought to set me up with a friend? I guess I was unsetupable…which I realize is not even a word. I asked two questions about him before agreeing: 1) Is he taller than me? (I'm almost 5'10" and nothing against short men, I just feel less like a horse if the guy has 10 lbs on me and a few inches.) 2) Is he funny? She answered "yes" to both…although it turned out that he was only an inch taller than me and 10lbs heavier (slightly disappointing but the sense of humor would make up for it)
Second of all, my friend told me that although this guy was perfect, there was a little glitch. This perfect guy didn't even live in the same state as me! It really says something about how desperate your situation is when your friends are flying in single men from other states.
As I got ready for the date, I realized that I never even seen a photo of him. And this wasn't like 30 years ago. This is 12 years ago. I had a cell phone, I had an email address, but somehow…I never asked to see a photo of him!
He wanted to pick me up which I thought was weird. NO ONE picks you up in nyc. We settled on meeting at the promenade in Brooklyn—his idea—which I also thought was weird. The moment before leaving my apartment, I had a thought to write his name on a piece of cardboard since neither of us knew who we were looking for. As I walked through the crowds of people at the scenic promenade, I spotted a guy, about 5'11" with a broad toothy smile holding a cardboard sign…with my name on it. I'm not a person who would usually say things like this: but it kind of made it seem like, well, it was meant to be.
We sat on a bench and he reached into a shopping bag and proceeded to pull out: candles, wine, glasses, and prosciutto wrapped melon. I'm not kidding. It was a pretty grand and romantic gesture—one of the last romantic gestures like this I would see. It was one of those moments could have gone badly because if I hadn't liked him, he would've looked pathetic. But because I already felt a little tug in my heart for him, it was OK.
We chatted on the bench, kissed in the first 15 minutes and jumped in a cab to go to dinner to a restaurant I hated but I couldn't eat anyway. I was smitten.
And so began our long distance relationship between Brooklyn, NY and Cincinnati Ohio. He booked a ticket that Tuesday to come see me again on Friday.
The Unromantic yet Practical Proposal
3 weeks after we met, he started talking about getting where and when we would get married. I realize this sounds insane but not only was I crazy about him, we were aligned in all the practical ways too: kids, religion, where we wanted to live, would I work, politics (thank god or we'd surely be divorced after this last election. It felt …easy.
But with all this talk about the loigitics of getting married, I pointed out to him that he hadn't officially asked me. We were on the phone at work—me in NY and he was in OH–I was sitting at my desk, and he said "I'll make it official right now. Hold on." I knew what he was going to do. He wanted it in writing. I heard a little bell go off on my computer alerting me to a new email, and sure enough, an email with the subject line "will you marry me?" was in my inbox.
The Engagement Ring I Bought Myself
And so here's another unconventional part of our engagement. The ring story. We didn't tell anybody we were engaged until it had been 6 weeks. Somehow 6 weeks sounded a little less insane than 3 weeks. We had been looking at rings. Being somewhat of a practical girl, I insisted that we don't waste the money shopping at Tiffany's; we could just go to the diamond district, and find the perfect ring for half the price. And we did. We found two. He told me to take the week, think about which one I wanted and he'd go back Saturday morning and buy it.
My parents were coming in town that weekend and he wanted to announce our engagement during their visit… with the ring.
The problem was that the shop where he was buying the ring wasn't open on Saturday.  So he suggested that I go to the shop myself and I could purchase the ring. After a long phone call to American Express to explain why I needed to increase my limit to buy myself a diamond engagement ring, I left the shop with the ring. I called to tell him that Operation Buy-Your-Own-Ring had been a success and he asked, "You're not wearing it, are you?" But really, my finger was the safest place for the ring! So yes, I got engaged to myself—though I didn't get down on one knee. That created a whole other fiasco at my office when I left for lunch ringless and returned at 1pm with a sparkling diamond ring on my finger–even though Vin was in Ohio.
"Wait a second," my editor said, "you just bought yourself a diamond engagement ring?!"
"Yes, but he's paying me back," I explained confidently.
"What if he doesn't?!"
"Why wouldn't he?!"
"Um, I don't know maybe because you've only known him for like 3 weeks!"
Well, that did plant a momentary seed of doubt and paranoia in me. How well did I really know him? I had thought about that when I bought the ring. What if this is some reality show: "How Many Days Does it Take to Get a Girl to Buy Her Own Ring?" The world would be laughing and I would become famous for my naivety and misfortune. I started to feel somewhat panicked but a quick phone call to Vin made my fears vanish.
We spent the next seven months traveling to see each other in various locations around the world some less exciting (Cleveland, Cincinnati) and somewhere exciting like trips to Jamaica and destination weddings in Mexico and Brazil.
The Winter Wedding in the Midwest
We chose to ever get married in Cleveland on December 27. My mom panicked for the next 7 months about blizzards and travel advisories. But would you believe it was 55° and sunny! Ha!
I guess our story was unusual and quirky enough because it ended up in The Observer's Countdown to Bliss column (ironic). You can read it, but please don't tell my mom and dad about it: it implies that we slept together on the first date (which by the way we did NOT!) and the word "sperm" is in the first sentence.
Twelve years, 3 kids, and 5 moves later, here we are. There are days when he makes me NUTS and marriage certainly is much harder than I ever expected, but if I met him all over again in some sleazy bar, I'd see those big brown eyes and that great smile, and dammit, I'd be stupid enough to fall for him all over again!
Happy Valentine's Day, Babe.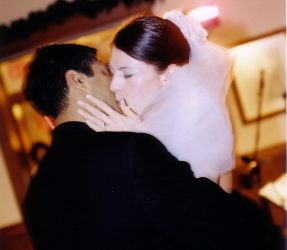 ---
---
Here's a Dessert You Can Dig into: Super Fudgy Truffle Cakes.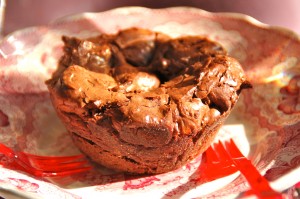 ---
Get Some Friends Together and Host a Valentine's Friendship Brunch.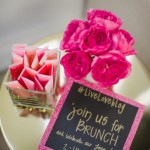 ---
Enjoy One of the Best Cups of Cocoa You'll Ever Have.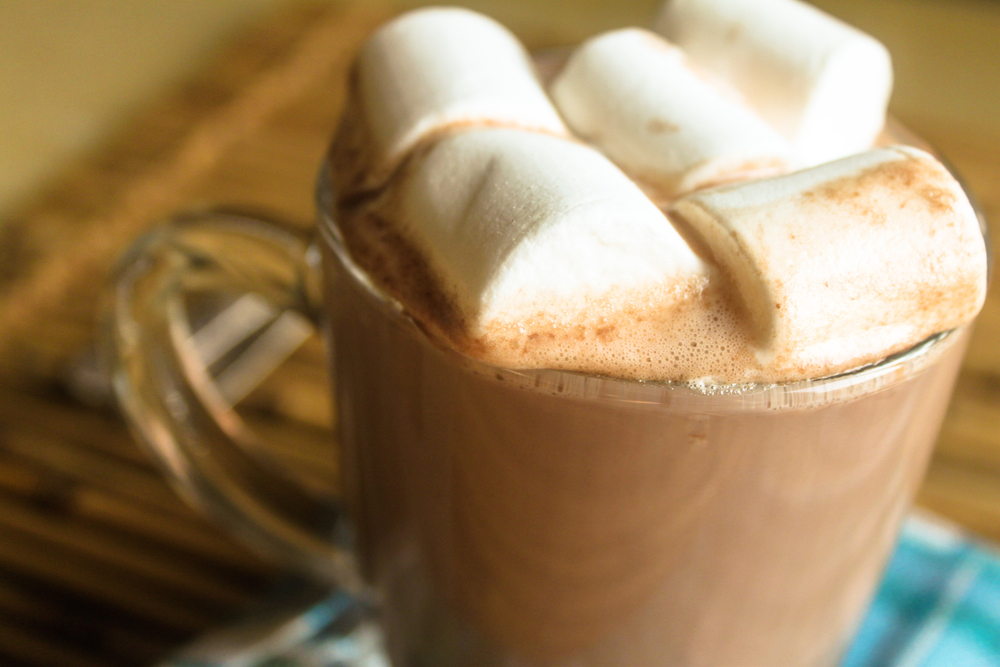 ---
10 Surefire Ways to Destroy a Marriage...Besides Cheating.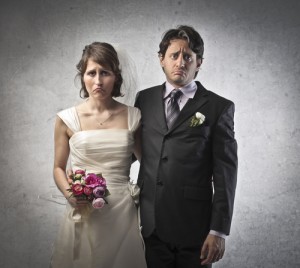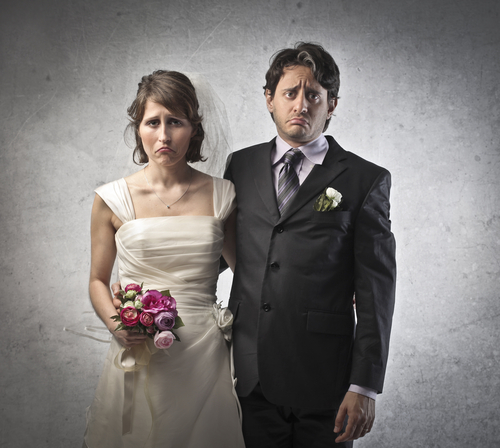 ---
Happy Wife=Happy Life: 7 Keys to a Good Marriage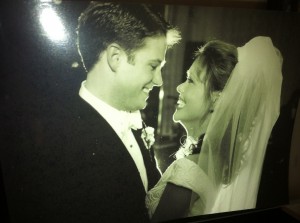 ---
Valentine's Day Card Ideas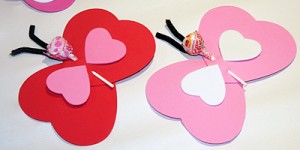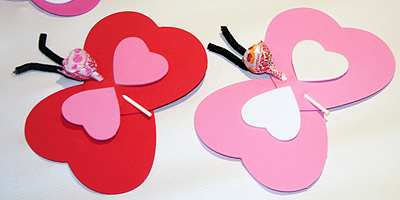 ---
Click to Find Out if Chocolate is Good for You.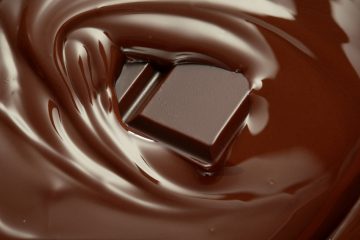 ---
Find Out if Red Wine Truly Good For You.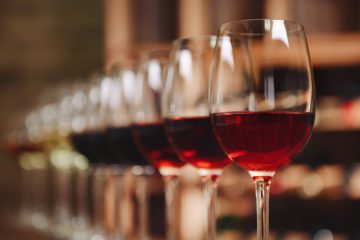 ---
Looking for Gifts for the Teacher? We Have 5 Cute Ideas.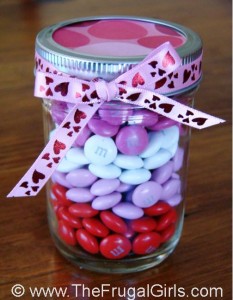 ---
One bite will transport you to a place just shy of heaven:
Chocolate Chip Oreo & Fudge Brownie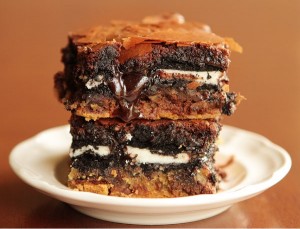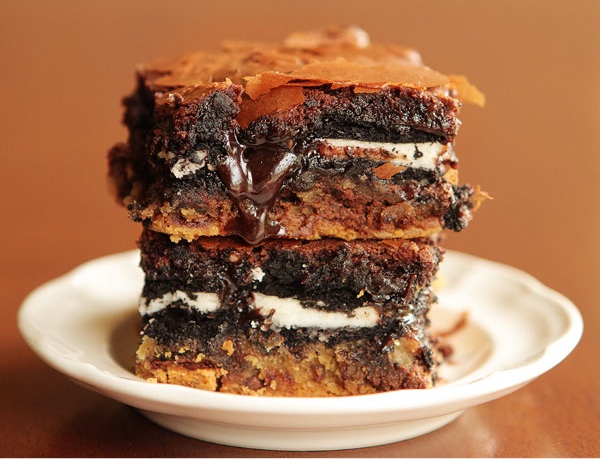 ---
Did we give you a chocolate craving? Try Emily's Brown Butter Chocolate-Chip Cookies.