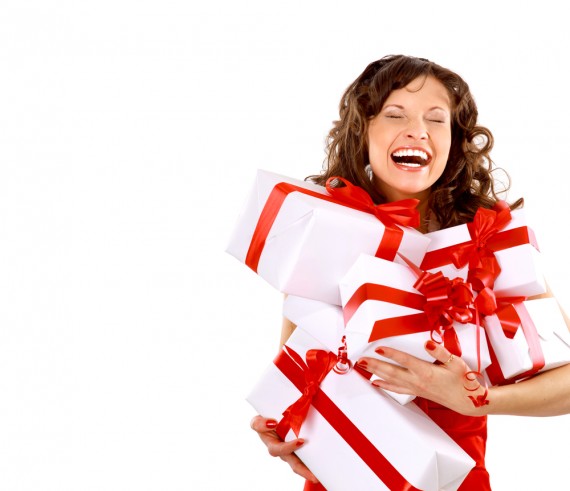 With the holidays fast approaching I wanted to share some of my favorite gifts for clients, friends and some I secretly desire myself.
For yogis, gym rats and home exercise enthusiasts alike, workout towels are a perfect gift. Leave the dishtowels for the dishes and get a few of these fun and motivational towels to mop your brow. At Inperspire you can find a number of white towels with various motivational sayings on them such as "Sweat is Sexy" or "I sweat therefore I am".
For the runner, cyclist or triathlete, consider an ID bracelet. RoadID makes several versions. Choose from a leather or nylon bracelet, anklet or shoe tag. Personalize the info with your name, address, phone nymber, emergency contact and maybe even a little motivational saying. You can get them for your kids and pets too.
For beginner to advanced exercise enthusiasts, music is a great motivator, but not when those darn earbuds keep popping out every time you move. Check out JBL Synchros Reflect in-ear headphones  for earbuds that don't budge. Designed with endurance athletes in mind to stay put and keep the motivational music continuous and the frustration low.
For the fit fashionista or someone who has it all, go to FabFitFun. Get the gift that keeps giving with a subscription that delivers a box full of health, beauty and fitness gear surprises every 3 months.
For those watching their waistlines or just like to keep track, get them a Fitness Tracker. Click here fo the latest reviews and comparisons.
For someone needing a little motivation or a jumpstart or maybe just a sign that they're doing a great job get them an inspirational bracelet, necklace or other bling from Words to Sweat By.
For the frequent flyer you can put together a little gym bag of portable fitness equipment such as bands (choose 3 different thicknesses), a mat, jump rope, and a deck of exercise cards – you can choose from cardio, strength or stretching exercises to yoga or pilates moves.
These are just a very few of the great gift ideas out there for the fitness fanatics, great for someone just starting out to the seasoned exercise veteran. Of course, there's also the great standby of Gift Cards for high quality athletic clothing, to classes to personal training sessions. Another great idea is a Deep Tissue or Sport Massage, perfect for the hard-core athlete. And finally, a word to the wise (taken form personal experience)– it may not be a good idea to buy personal training sessions or a gym membership for someone who is NOT ready or interested in exercising (even if YOU think they should be) it will probably not get the joyous reception you hope it will.