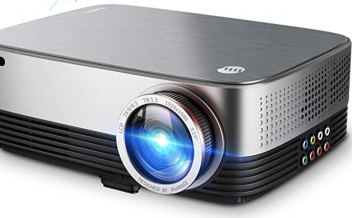 We're all looking for ways to entertain ourselves outside this summer. So our family just purchased this portable movie projector by Vivimage.
 It's the best investment we made this summer! We set it up a few nights in kids' bedrooms where they snuggled up under the covers for an over-sized movie experience; in our backyard and on vacation at the beach. We even brought it to my mom and dads so we could safely enjoy a movie with grandma and grandpa–outside! We hooked it up to our Roku but you can also connect it with your tv Stick, x-box, ps4, pc, phone or laptop. We were able to stream movies or tv shows from all our apps–Netflix, Amazon, HBO, Disney, etc. I was shocked by the incredible definition. (It has 1080 resolution.) It also has a 90-day, 100% money-back guarantee and a 3-year warranty. We purchases it on Amazon for $239.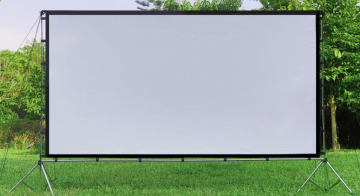 At first, we considered buying movie screen with a portable stand
. There's the 120″ wide screen by Vamvo
that retails for $145. It is very portable as the screen folds down to fit in the carrying case (below). For a little less, you can get a slightly smaller screen with a stand: the 100 inch screen by PJing
. Both screens are made with wrinkle-free fabric, are light and easy to transport.
We opted for a cheaper version because I wanted to see just how much we'd be using our projector before I laid down too much money on a screen.  I purchased a 120″ foldable screen by PJing
 that I can even carry in my purse! It is made of a lightweight material that doesn't wrinkle and hangs easier. We used strings at our house and at my mom's, we used clothespins on her laundry line. It's only about $45 and has worked out great!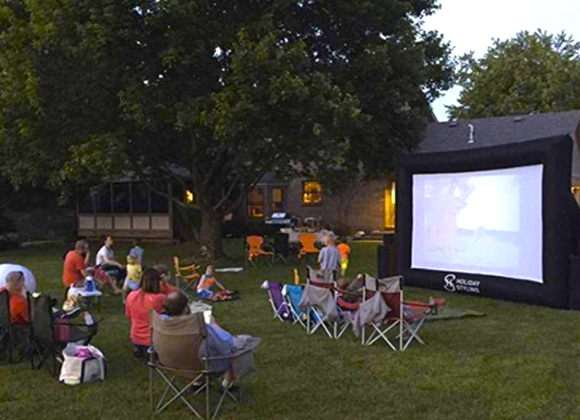 If you want to go all out, you can splurge on an inflatable portable movie screen
They run a little over $200 and are 16ft wide and come with their own inflation system. It's a great size if you have the space and are entertaining a larger group.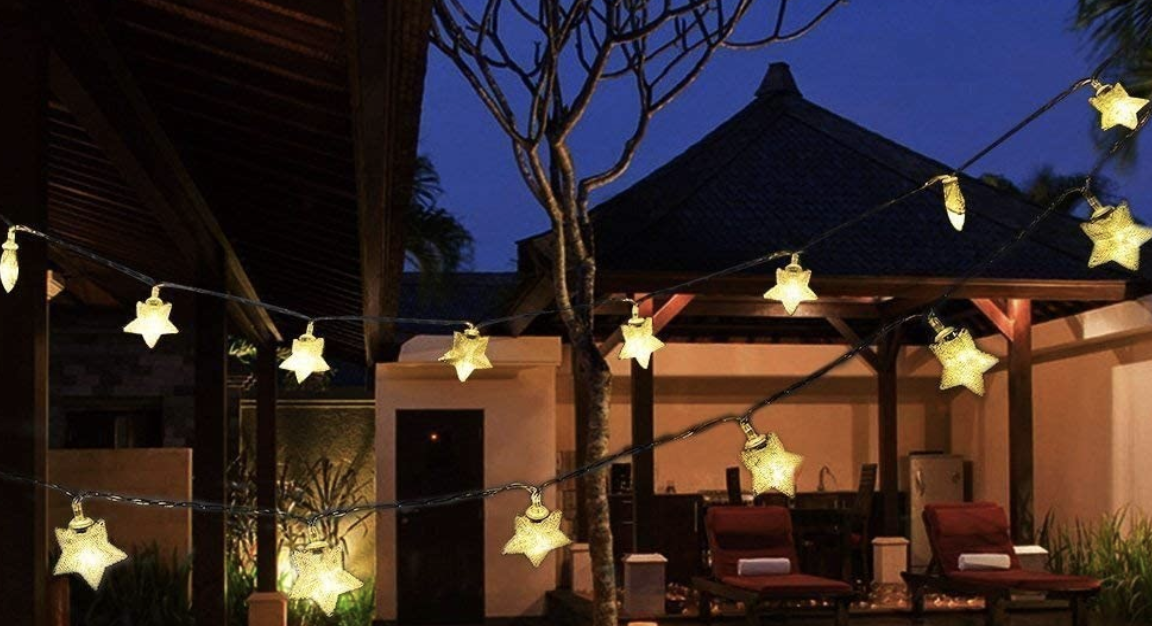 To make the evening more fun, throw together a few fun apps, stock up on soda, popcorn and movie candy for the kids; beer, wine, prosecco or fun cocktails for the grownups. Set up lounge chairs in the back row for the grownups; throw down some pillows and an outdoor blanket in the front row for the kids. Add some little twinkly lights
for a festive atmosphere.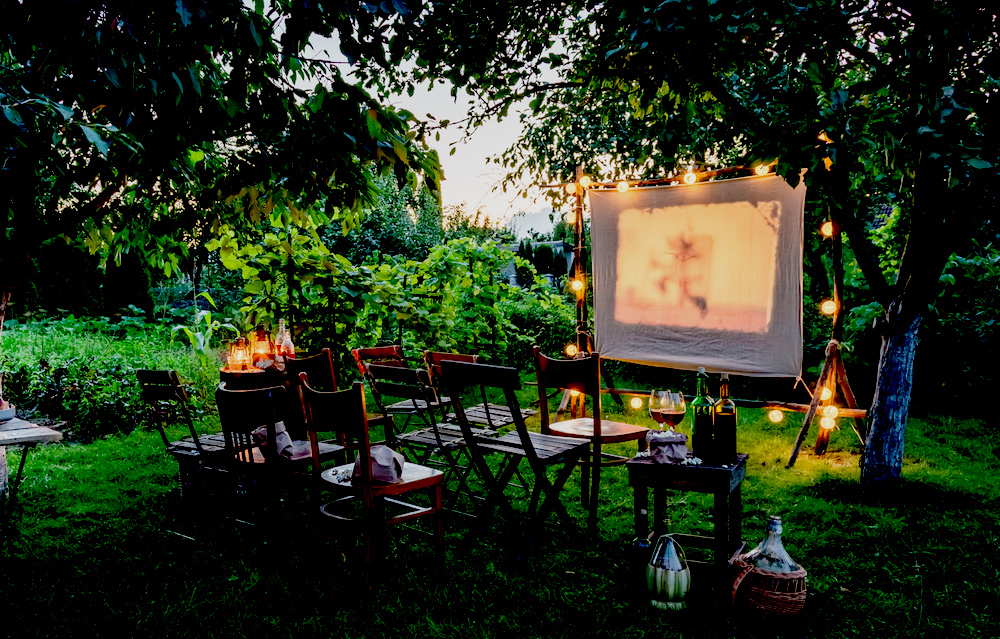 ---
25+ Ridiculously Refreshing Cocktails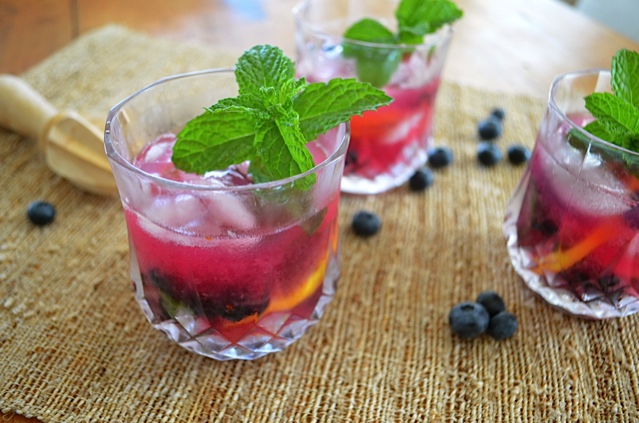 ---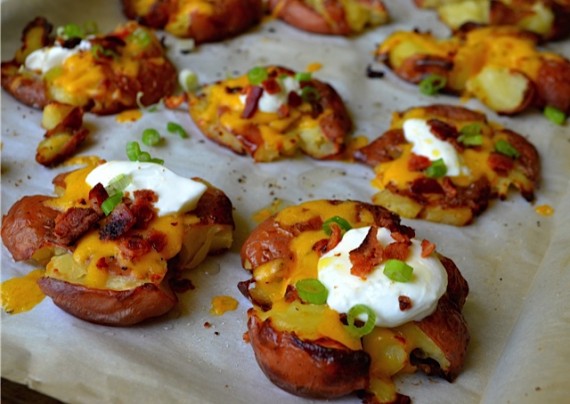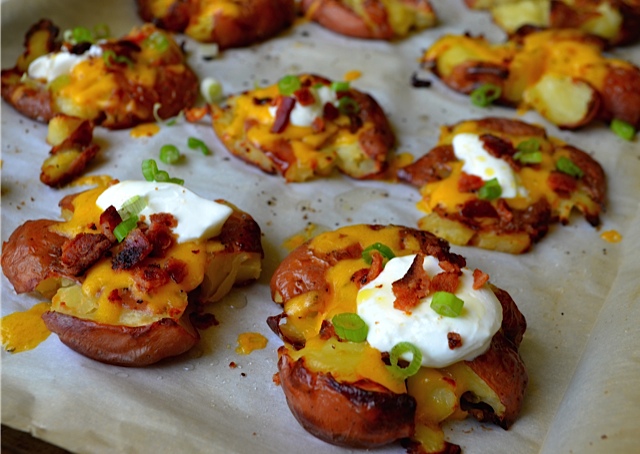 ---
25+ Fresh Summer Salads…with or without Meat.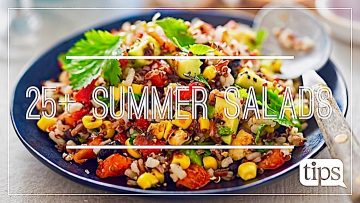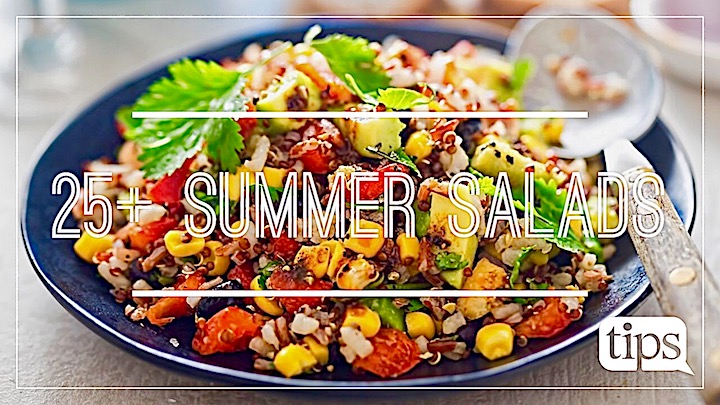 ---
UPDATE: Great News About COVID-19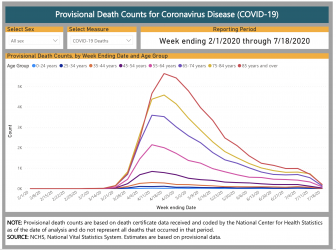 ---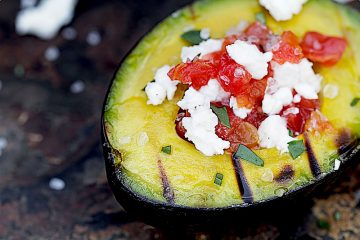 ---
Hydrate with 10+ Fruit-Infused Water