Also see our On-the-Go Almond Protein Balls
I love everything that my friend, Dr. Reshma Shah, makes. Her dishes are always so flavorful and savory yet always healthy, and vitamin-rich. And they always look beautiful and colorful on the plate! This is her version of a "tuna-less" or "egg-less" salad. The recipe is so forgiving that it really does lend itself to experimenting with your own creativity or simply to what you have on hand. Serve it with homemade soup and call it dinner.
Ingredients
15 ounce can of chickpeas, rinsed and drained (or 2 cups cooked chickpeas)
1 teaspoon curry powder
1 to 2 tablespoons hummus
1 to 2 teaspoons dijon mustard
1 cup crunchy things (diced celery or watermelon radish work well)
¼ cup finely diced red onion
1 tablespoon capers
olive oil (optional)
salt
pepper
Directions
Preheat oven to 375 degrees F.
Lightly pat the chickpeas dry. Drizzle with a teaspoon of optional olive oil (you can omit if you prefer). Sprinkle the curry powder, a pinch of salt, freshly ground black pepper. Gently mix to coat the chickpeas.
Bake the chickpeas in a single layer on a parchment lined baking sheet for about 15 minutes. The chickpeas should be beginning to brown but NOT crispy. They should be "mashable".
Place the chickpeas in a glass bowl. Add the hummus and mustard. Fold to combine and then with a potato masher or hefty fork, mash the chickpeas until they are the consistency of really lumpy mashed potatoes. I don't mind a few whole chickpeas here and there. I think they are charming. You can add a little olive oil here or a little extra hummus if the mixture seems too dry.
Add the crunchy things, red onion and capers. Fold in to combine. Season with salt and pepper to taste.
Pile onto toasted sourdough bread or sever with your favorite crackers.
---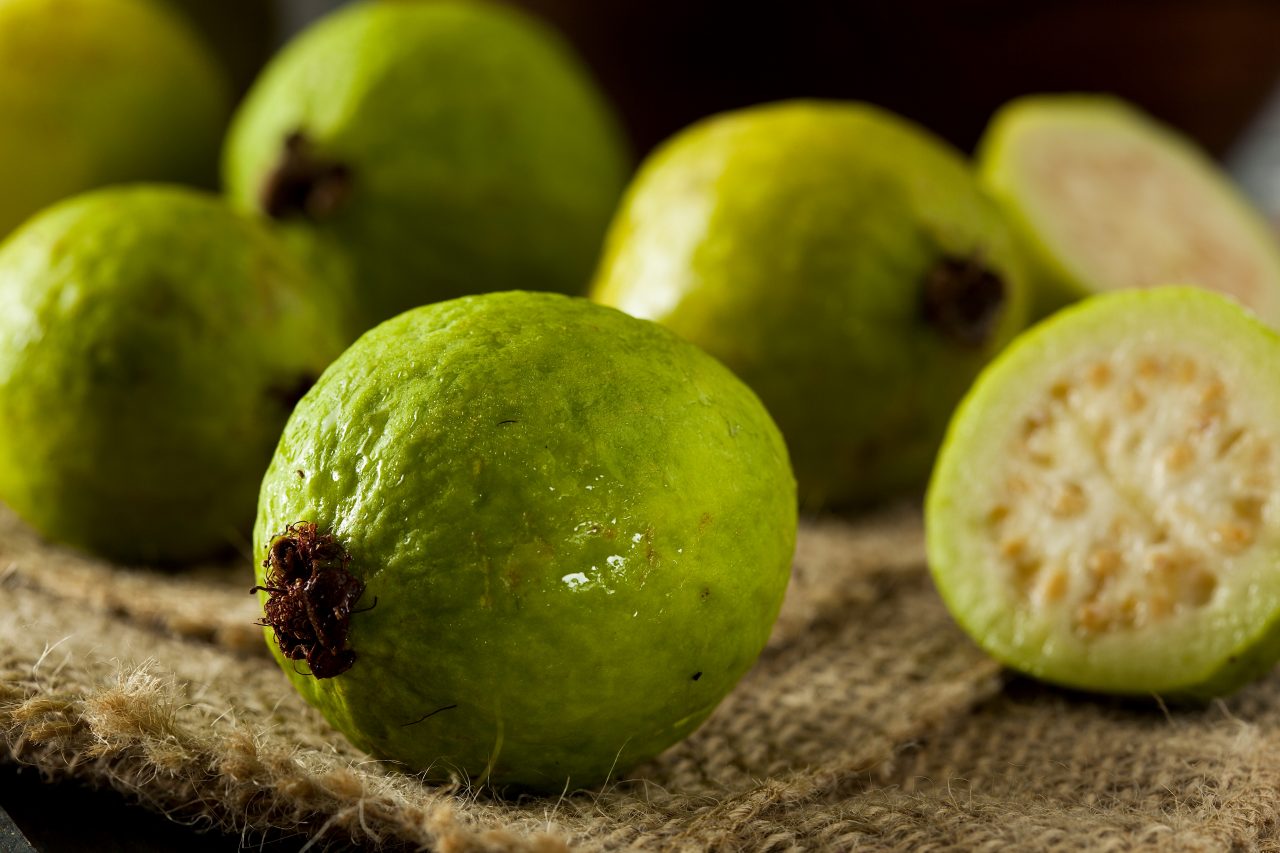 ---
Our Staff's Favorite Vacation Getaways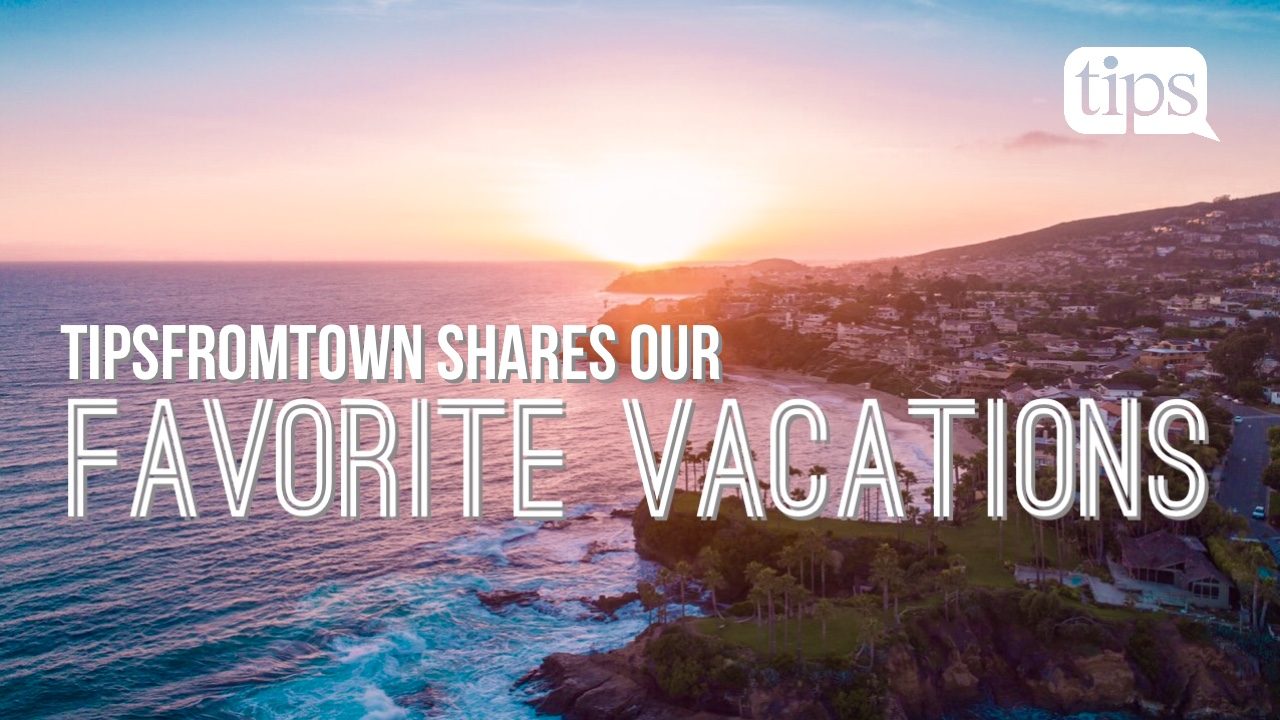 ---
Fat-Free Indian Eggplant "Salsa"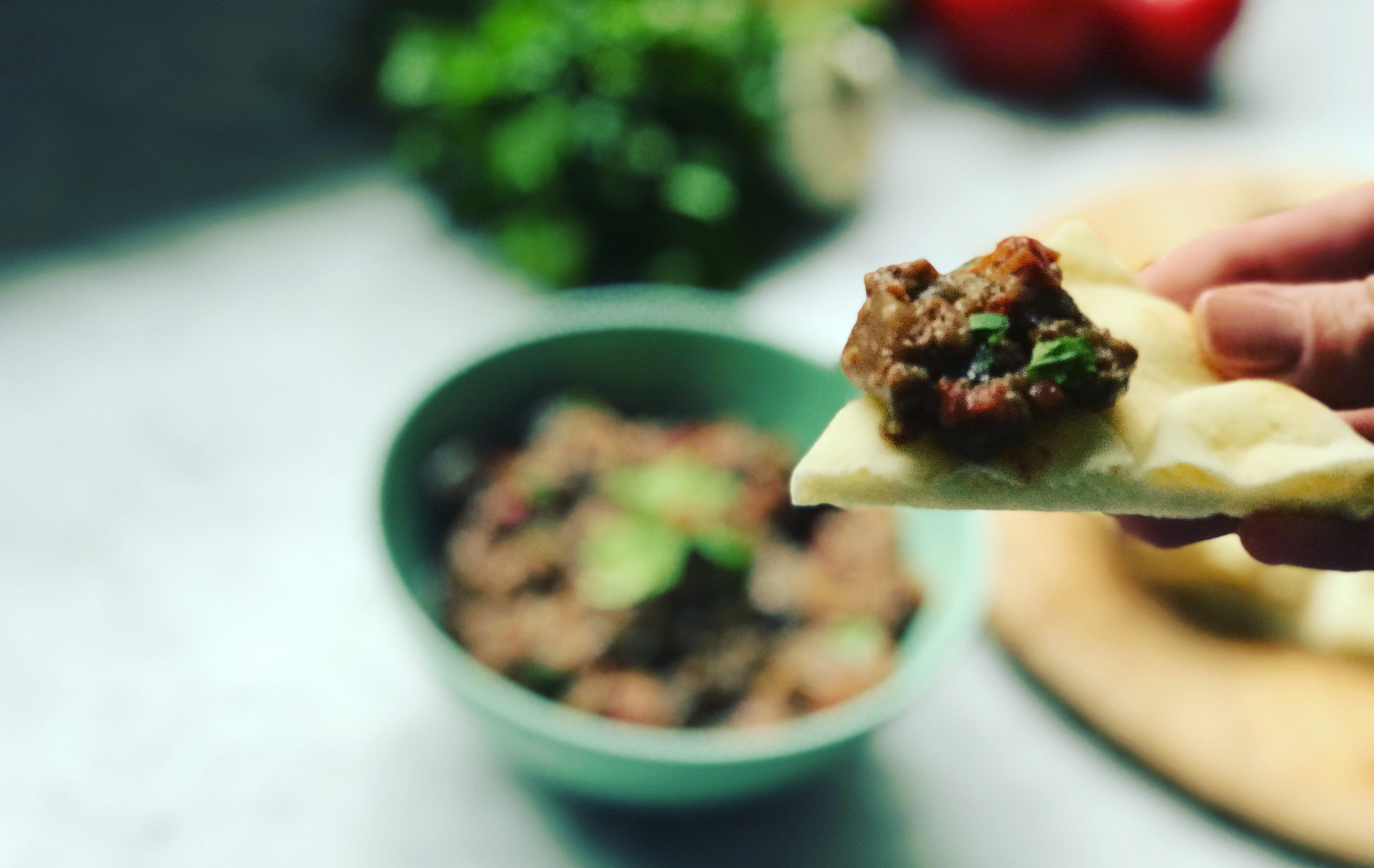 ---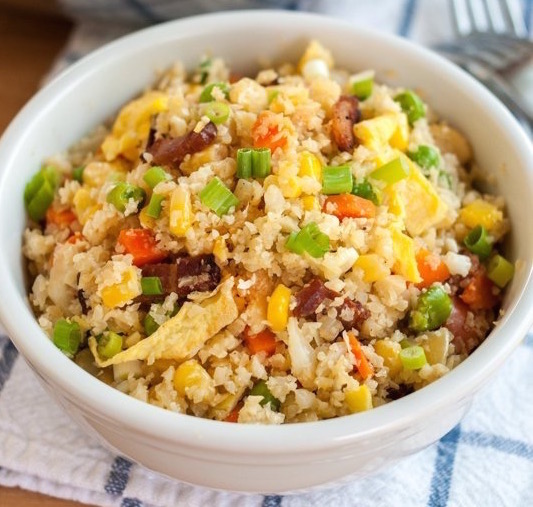 ---
Tortellini with Bacon, Brussel Sprouts & Lemon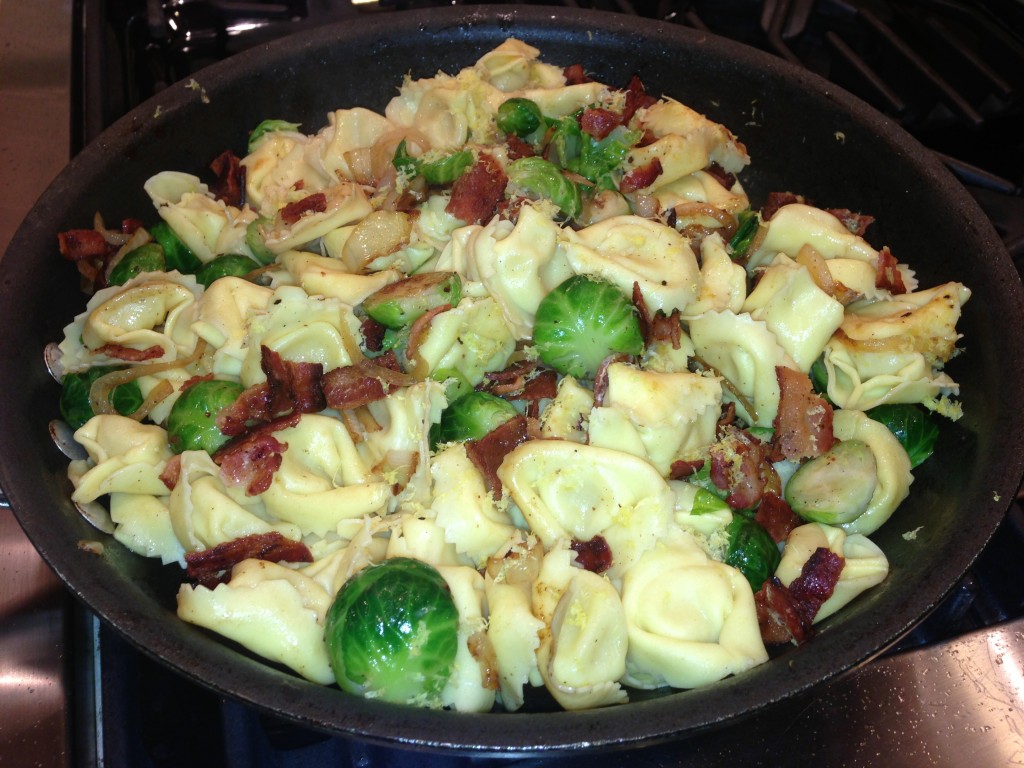 ---
Protein-Packed Almond Protein Energy Balls