Only a few simple ingredients make this yummy family favorite for breakfast, dessert or snack time.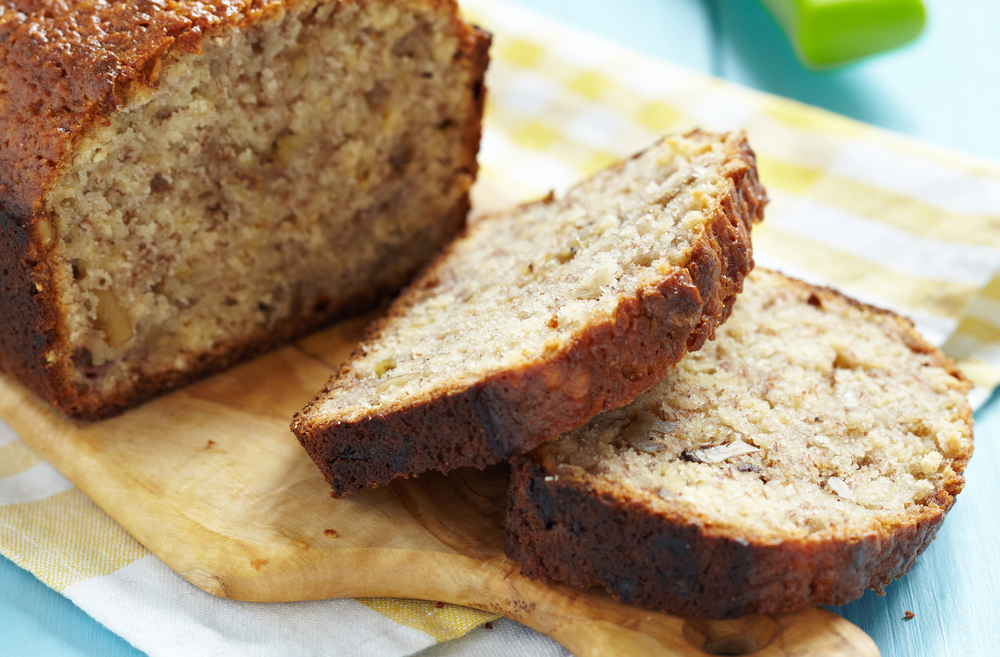 Size:

8 Servings



Ingredients:
1/2 cup butter
1 cup sugar
3 tbsp milk
2 eggs
2 cups of flour
3/4 tsp salt
1 tsp baking soda
1 cup chopped walnuts, pecans or chocolate chips (optional)
3 bananas, mashed (very ripe)



Directions:




Cream butter and sugar in a large bowl.  Add remaining ingredients and mix well.  Pour into bread pan.  Bake at 350-F for 50-60 minutes, until golden brown on top.  Makes one loaf.