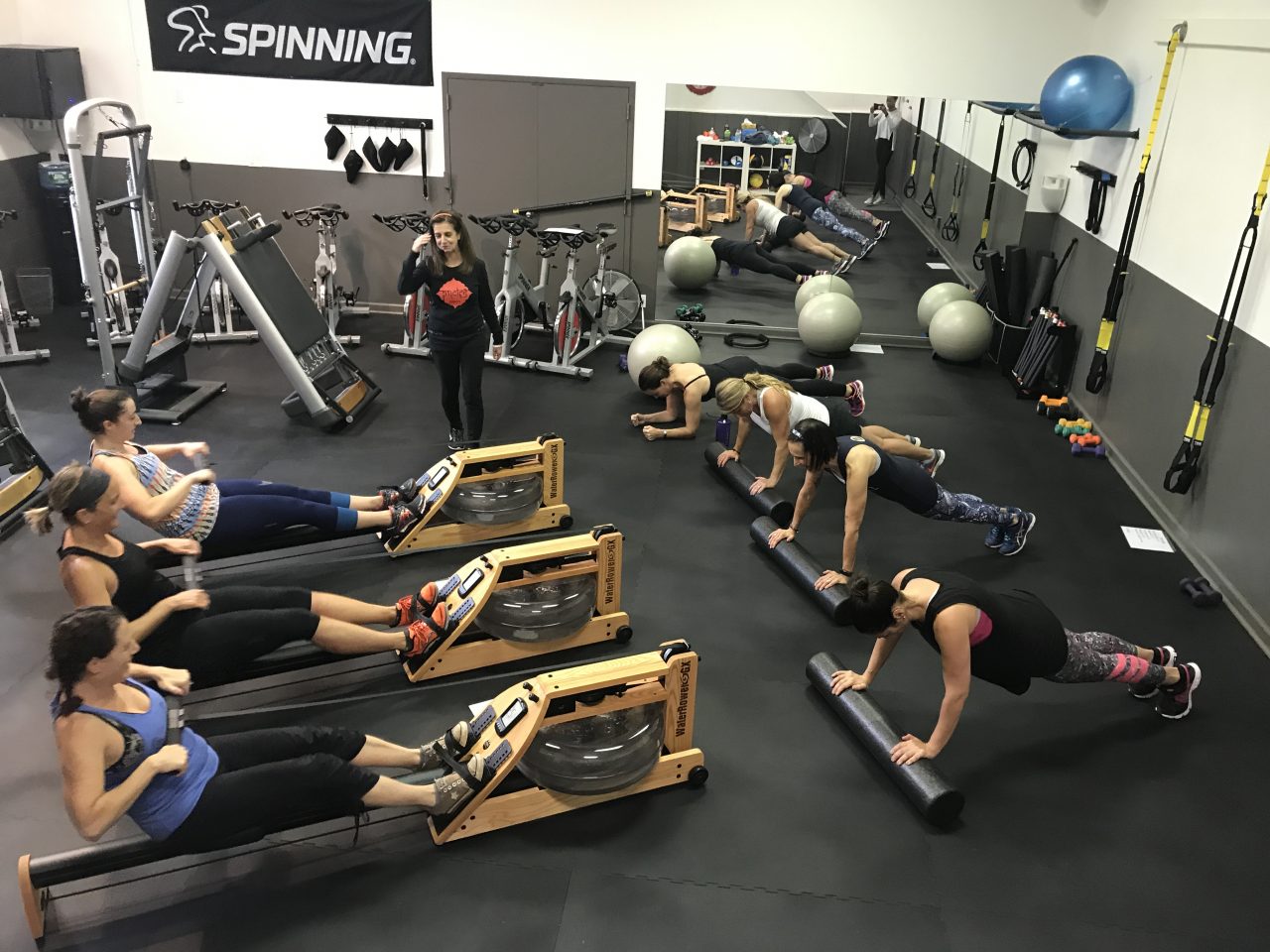 How have I not known about this about this charming Fitness Studio? It may well be the best-kept secret in Hawthorne, NJ. Believe it or not, Pilates Fusion.
has been around for some time. It's current owner, Patricia Curcio, has surrounded herself with a diverse group of instructors allowing her studio to appeal to a wide demographic of fitness likes and requests. What started out as a Pilates studio has evolved into a studio that offers up a variety of classes while maintaining it's boutique image, keeping classes intimate yet fun.
Check out the schedule and description of all the fitness classes  offered.
Of course they have private, duo or trio Pilates Reformer classes.
But if you're looking for something a little different; not often found in the smaller studios, they also offer group HIIT classes (interval training), and my favorite, TRx or suspension training. Both types of classes are suitable for all abilities and fitness levels as they are easily modified to accommodate beginners to those looking to get their heart rate up and the sweat dripping.
What I am really excited about is the ROWING classes they offer. This is something I've not seen anywhere but some of the big gyms. Rowing is an amazing form of exercise working the ENTIRE bod; strength conditioning and cardio all in one. I was not sure what to expect and was a little uncertain about rowing for 45 minutes straight but the class was so fun and the rowing was interspersed with strength training using a variety of equipment (TRx, Exercise balls, weights and foam rollers). Even the rowing, itself was ever-changing from a steady pace to sprints to distance. It was the perfect combo to get a really good, heart pounding taste of rowing and then completely different exercises to torch calories through the strength training.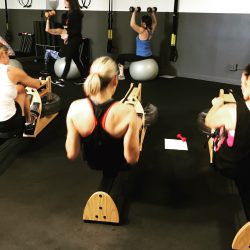 The instructors were fun, motivating and very helpful, offering feedback on proper form and technique, and encouraging a little friendly competition. My 45-minute class flew by but not without letting me feel like I WORKED.
You quickly get the sense of a supportive fitness community and are warmly welcomed into the fold. Patricia is serious about her studio and her classes. This Grandma of 4 (yes you read that correctly) has kept up, and even ahead of the fitness trends to remain current. Her goal is to empower all that cardio AND strength are imperative to longevity and healthfulness (I mean, just look at her). She encourages and pushes her instructors and clients to "challenge themselves; to reveal their inner strength and that change only happens on the edge". How can you NOT want to be a part of that?
I highly recommend, "checking them out". No membership is required so you can do a drop-in or buy a class package or join one of their fitness challenges or completely immerse yourself in their community – you won't regret it.
Get 50% OFF any POWER ROW class from now until Oct 31, 2017